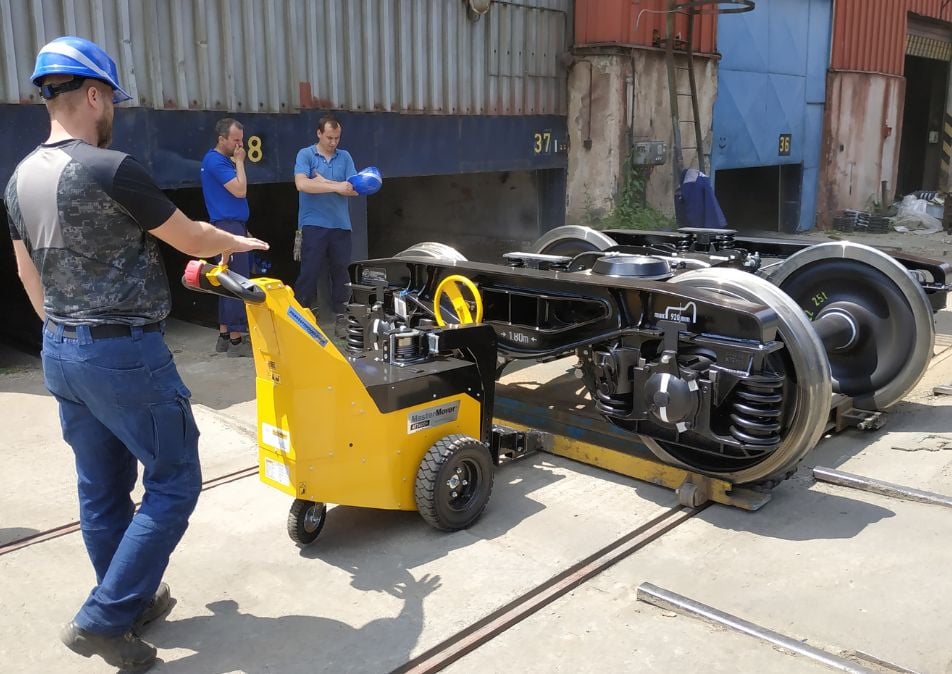 No license needed
Operators do not need a special driving licence or hours of training to learn how to use an electric tug.
It's simple to use, easy to handle and removes the effort out of moving heavy and awkward wheeled loads.
Instead, the electric tug does all the hard work so all a single pedestrian user needs to do is securely attach to the load and guide it where it needs to go.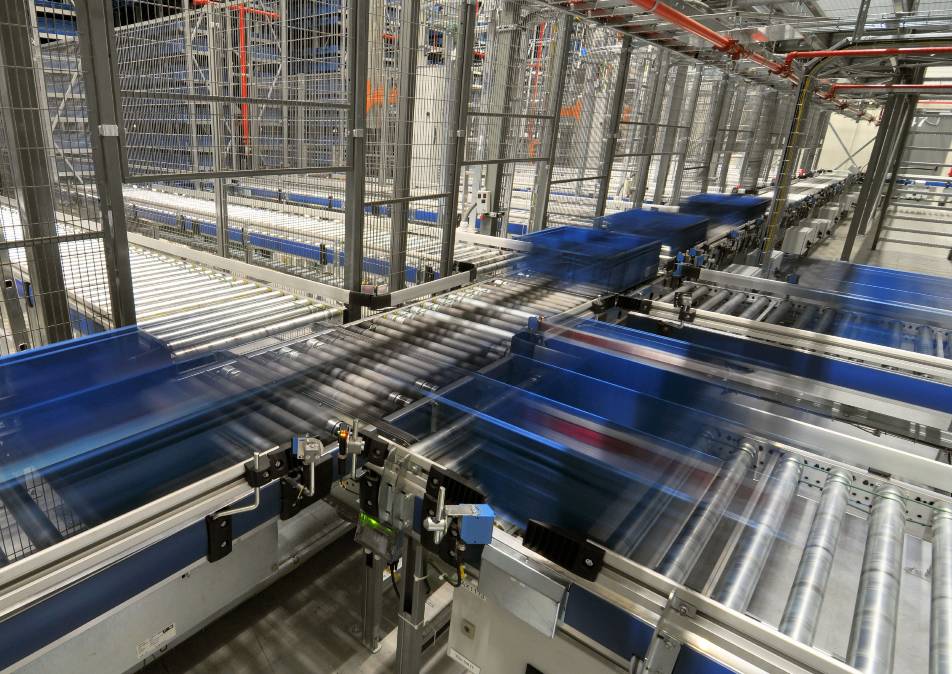 It's the cost-effective alternative
Unlike fixed infrastructure such as overhead cranes or a system of pulleys and chains, a MasterMover machine is a cheaper alternative to more costly moving methods. It's flexible too. If, for example, a production layout changes, then a MasterMover can be easily incorporated into the new workflow, without the need for expensive factory alterations.
What's more, because of the compact footprint of the machines, an electric tug is ideal for navigating corners and narrow, congested spaces.
Plus, there's the time and cost savings relating to training. Whereas forklift truck operators need a special license to work in the UK, any member of staff can use an electric tug with just a small amount of training.
That means if something needs to be moved, then there's no wasted time or waiting around for a trained forklift truck operator to become available. Downtime becomes a thing of the past.
It's a win-win: Electric tug benefits for businesses and employees
Businesses that use electric tugs can achieve huge gains in efficiency and productivity but that's not the only benefit.
A MasterMover electric tug also improves safety for employees. By reducing or eliminating manual handling completely, staff members no longer need to push and pull heavy loads as the machine takes the strain.
There is less risk of accidents and runaway loads and less potential for long-term health problems such as musculoskeletal disorders.
Why choose an electric tug?
Electric tugs offer a wide range of benefits to businesses and operators, which include:
The ultimate guide to electric tugs
Electric tug essentials
Looking to understand electric tugs in a little more detail?
We've compiled some helpful resources to get you started, covering everything from how they work, different types of batteries, getting the right connection point and more…
What problems do electric tugs solve for businesses?
Inefficient internal movement of goods, parts and equipment can be a real headache for businesses. But making sure loads arrive in the right place at the right time means it is possible to maximise productivity and reduce waste.
However, achieving an efficient flow of cargo is not always easy. Difficulty of movement can translate into delays and high operating costs.
When dealing with large-size, heavy and awkward loads, the problems are often magnified.
Electric tugs are used by companies who want to eliminate these issues by achieving smooth and seamless movement. Replacing the power of human hands, these compact machines offer excellent manoeuvrability and versatility.
We're here to help
If you're looking to improve safety, remove the risk of injury and unlock greater operational efficiency, we're here to help. Speak to our team to discuss your application.