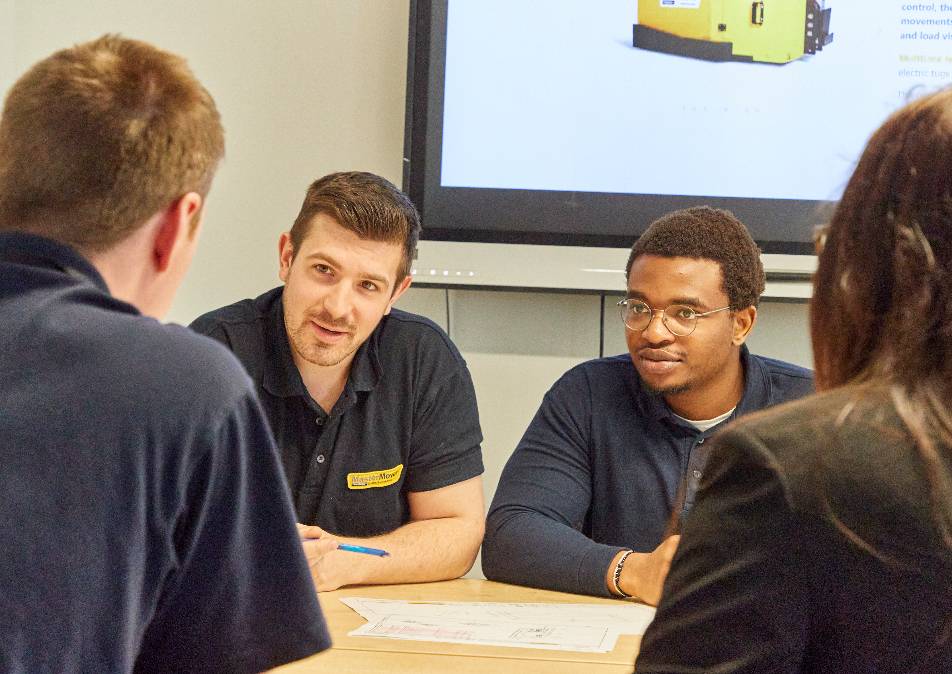 Who are we?
Performance in motion
We're a world-leading manufacturer of electric tug solutions designed to improve safety and operational efficiency when moving heavy, large or unconventional loads.

Our electric tug solutions are relied on by leading global businesses to mobilise anything from wind turbine blades to equipment in vaccine production – and everything in between.
To help organisations worldwide empower and protect their people with the right solutions to safely and efficiently move products, equipment and materials.
Known for quality, innovation and service, MasterMover will be the partner of choice for material handling solutions worldwide.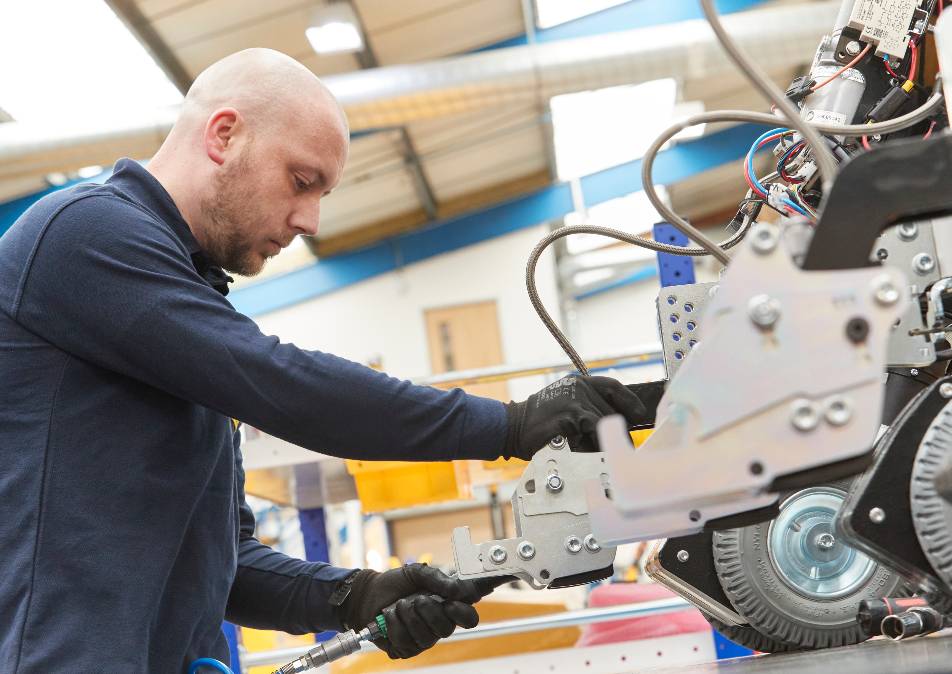 Why join MasterMover
With year-on-year growth and our continued investment in innovation – it's a great time to become part of our journey. Our ambitious plans for the future mean you'll benefit from an exciting career at MasterMover.
We're committed to attracting the very best talent and developing it too. From learning and development opportunities to bonus schemes, we offer an attractive package of benefits.
Our shared values
We strive for better
Our team is made of passionate industry experts who continuously strive to improve and optimise – whether that's our products, customer service or their personal development.
We're innovative, proactive and passionate and our values guide us every day to continuously improve. We look for individuals who share our values.
We're passionate and proactive

We love what we do. Whether that is solving complex customer problems or installing turnkey systems on-site, we're passionate about what we do.

We take a proactive approach to everything we do, from new product development to customer support.

We're committed to making it happen

Our customers depend on us to deliver, and we're committed to meeting that challenge – every time.

Our talented team share this same level of commitment to success.

We're focused on the customer experience

Delivering an exceptional customer experience is our guiding force.

We look beyond customer service and strive to make every aspect of the process easy and enjoyable for the customer.

We're problem solvers and educators

Problem solving is what we do and our team work by our brand promise of 'Engineered Innovation, Performance Guaranteed'.

We're experienced industry-leaders and our passion extends to educating prospective customers about material handling and manufacturing.

We're devoted to continuous innovation

Innovation is in our DNA. We're continuously improving our products, creating custom solutions and developing new market leading solutions – every day.

Continuous development is a core value for us and one that extends to developing our people's development too.

We're there for each other

We care about our people – we wouldn't be where we are without them. Whether that's our talented UK team or our regional teams in regions like Germany – we work together as a team, guided by values of teamwork, respect and compassion.
Your benefits & rewards
We're passionate about our people
We couldn't achieve what we do without having a great team of talented experts around us. We offer generous benefits and an environment designed to get the best out of our people.