How much does an electric tug or tow tug cost?
The first question you've probably got when it comes to electric tugs, tows, and pushers, is how much do they cost?
The answer is that electric tug pricing is influenced by a range of important factors and considerations.
Our approach at MasterMover is to ensure that any solution we deliver, whether the application is a simple one to move roll cages, or the more complex movement of 80,000kg wind turbine blades, is the right solution that will deliver time and time again.
Electric tugs and tow tugs are typically grouped by their load handling capacity or maximum load weight. However, in addition to load weight, several other core factors play a part in determining the specification and price of an electric tug.
*based on UK pricelist, machine-only, and lowest weight capacity model in range.
What factors impact electric tug prices?
Electric tugs, tow tugs and pushers are specified on an application basis to ensure any solution delivers quantifiable safety and efficiency gains for you right out of the box.
Here, we've summarised some of the key variables that influence the cost of a machine.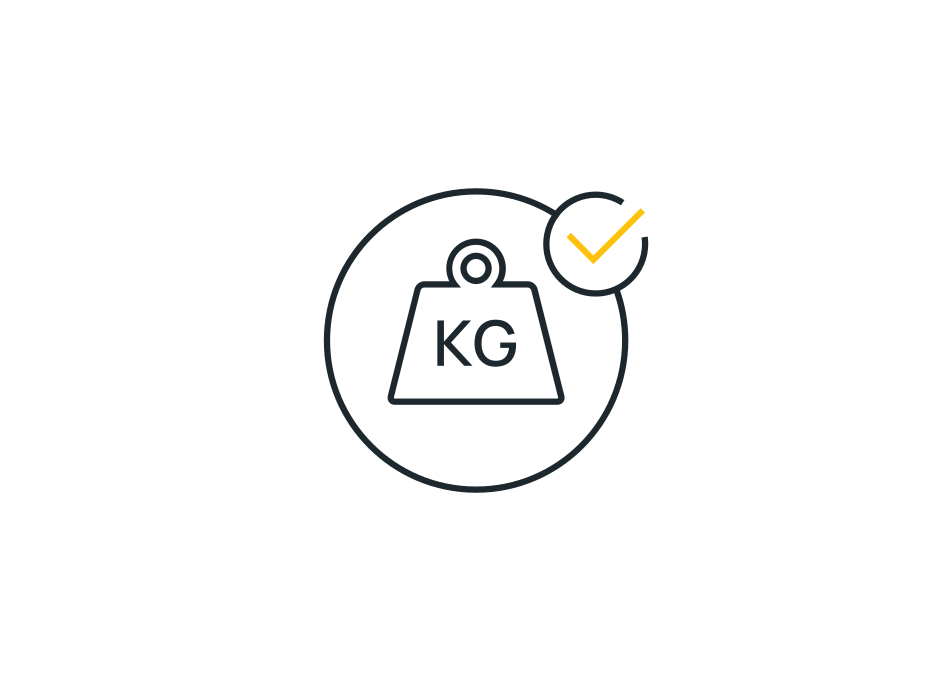 Maximum load weight
The maximum weight you want to move heavily influences the most suitable specification and model of the electric tug.
You may hear suppliers talk about push/pull forces, which are the outputs machines deliver.
At a basic level, the heavier the total load weight, the more power needed from the machine to push, pull and stop it, in a safe and controlled way.
Rolling resistance
One of the most critical factors to consider is the force needed to start a wheeled load moving, known as rolling resistance.
Higher rolling resistances require more effort from the machine to achieve movement, increasing the specification needed.
Three key areas have a considerable impact on rolling resistance:
Coupling & connection
This is how the electric tug will connect to your load or trolley.
The connection point is a critical aspect of the application as it determines how secure your load is and for many machines, the coupling is fundamental in moving such heavy weights.
Electric tugs, tows and pushers have an array of standard coupling options but where a standardised connection point can't be achieved, a custom coupling may be required.
Material types & environmental ratings
The construction material selected for the electric tug or specialist environmental protection such as explosion proofing are all areas that can influence the cost of the equipment.
Technology
Whilst the majority of MasterMover electric tugs are pedestrian operated as standard, you have the option to select a range of enhanced technology options, such as wireless remote control, line-follow navigation, and even fully autonomous (AGV) solutions.
Additional options
Electric tugs come equipped with an array of standard safety features and intuitive operator features. However, if you need something extra, additional options will influence the price:
What if I need something different?
Sometimes a standard electric tug solution isn't the right fit for your operations.
You might require a specialist connection point to your load, need custom technology options, or have a unique application.
In this case, our Customer Engineering team will conduct an in-depth evaluation to identify a suitable solution. For applications requiring specialist custom designs or innovative technological solutions, our team is always on hand to provide a customised price.
Your questions, answered - FAQs
Are rental and hire options available?

Yes, we offer flexible rental options to meet a range of needs and budgets. You can choose between our Flexi Hire – Short Term Rental (1-52 week hire) or our Fixed Term Contract Hire (36 – 60 months).

Can I arrange a demonstration/trial of a machine?

MasterMover operates globally through direct relationships and a network of sales partners, meaning we have demo units available across a range of regions. Contact us to discuss arranging a demonstration today.

What is the lead time on a machine?

We endeavour to keep lead times as short as possible. However, various factors affect the lead time of a machine including, machine type, quantity, options chosen, etc.

Your sales representatives will be able to give keep you informed throughout the process.

What is the warranty period?

Our electric tugs come with a 12-month warranty as standard. The tug chassis and metalwork are also covered by a five-year structural warranty.

Is delivery included in the price?

A full quote will include delivery to your door in Mainland UK.
Request a price
Request a price for an electric tug to enhance your workplace safety and increase efficiency.
Once we have received your enquiry, a member of our team will be in touch to discuss the options available.