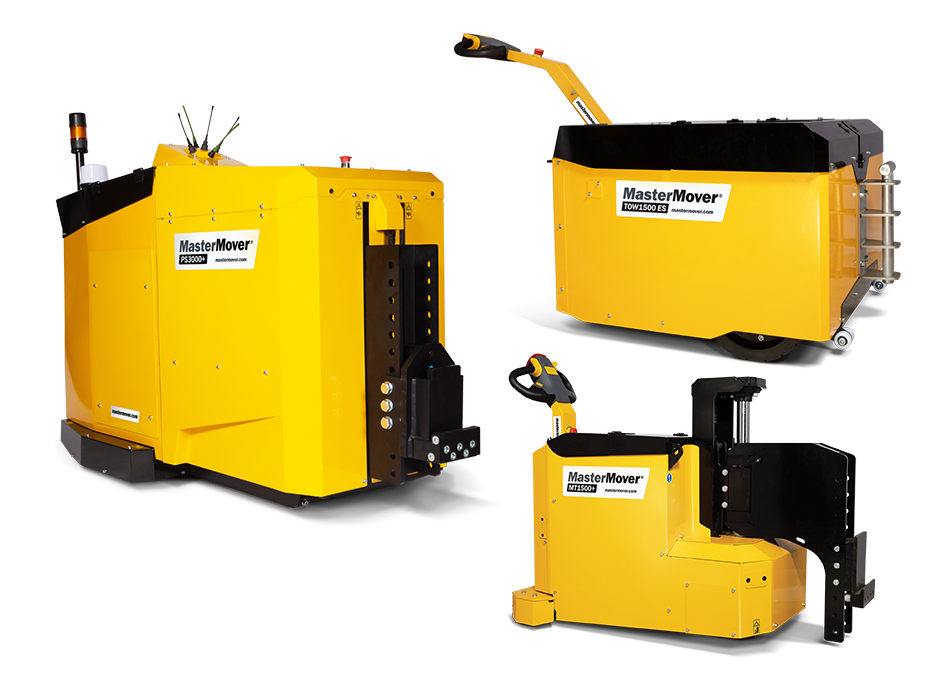 Delivering outstanding manoeuvrability in the movement of loads weighing up to 70,000kg, our Performance electric tugs offer a compact, flexible and more reliable alternative to traditional material handling equipment.
Highly durable and built specifically with industrial manufacturing in mind, our heavy duty electric tugs boast powerful weight moving capabilities – empowering a single operator to move loads weighing between 6,000kg and 70,000kg with a single machine. Enabling the controlled movement of even the heaviest of loads, the range improves safety by reducing reliance on lifting equipment. With no operator license required, you can also reduce downtime and drive efficiency.
Our MultiLink technology allows multiple electric tugs to work together until the control of a single operator, so if your load is more than 70,000kg, we've still got you covered...
Performance Range Key Features
Download technical datasheet
Safety & machine options
Take advantage of a number of features across the Performance range
Custom couplings
Need something different? We can design custom couplings to suit your application.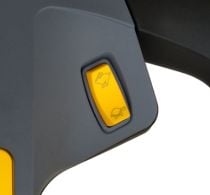 Two speed selector switch
Adjustable speed settings at your fingertips.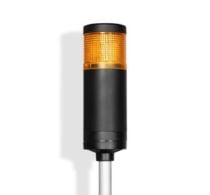 Safety light beeper
Maximise safety when moving loads through congested areas.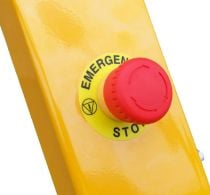 Emergency stop
Allows you to immediately stop the machine.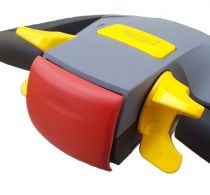 Anti-crush button
Protect operators and maximise operator safety when moving loads.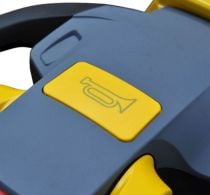 Warning horn
Perfect for congested areas, alert pedestrians when moving loads.
The partnership of MasterMover electric tug and Cruser saw a 50% drop in the use of overhead cranes. What's more, the need for a fork lift to bridge the gap between two cranes has been eliminated completely.
We use the MasterTug to move engines, spare parts and heavy kitting trollies. It's used for two and a half hours on each shift and enables us to move heavier engines than before, with less people involved. We are going to buy more of the machines.
Benefits of the Performance Range
Powerful solutions enable the safe and controlled movement of loads, even in tight spaces.
Your Questions, Answered – FAQs
Is an operator license or training required?

No, unlike lifting equipment such as forklift trucks and cranes, an electric tug does not require a license to operate. A license-free operation reduces downtime and maximises operational efficiency, reducing wasted time waiting for a licensed driver.

Minimal training is required to safely operate an electric tug and we offer training packages to suit every requirement.

Do electric tugs lift the load off the floor?

No, electric tugs do not lift the load. They are designed to keep the load safely on the ground, maximising safety and reducing risk.

Can you use electric tow tugs outside?

Yes, MasterMover electric tow tugs can be used outside. Built with durability in mind, our electric tugs deliver consistent traction and performance on uneven surfaces and rough floors.

Purpose-built for industrial environments, the Performance range can be used inside, outside and on slopes.

Can electric tugs work on slopes?

Yes, our electric tugs can work safely on slopes. When it comes to electric tugs and tows, it's important to understand that for every degree of slope involved, the maximum load capacity of the machine is reduced, just as pushing a car on the level requires less force than on a slope.

Therefore, if the weight of the load is already close to the maximum capacity of the machine, a more powerful machine may be needed to move the load on a slope. We carry out a full evaluation of your application to ensure any machine is suited to your needs.
Ready to Unlock Safer Operations?
Are you looking to improve safety and efficiency in your operations? Contact us to discover how you could transform your processes to enhance efficiency and maximise workplace safety with an electric tug or electric tow tug.