Do you need a license to operate an electric tug or tow tug?
It's a valid question considering the wealth of legislation covering various factory tools and material handling equipment.
HSE and Plant Managers familiar with common factory regulations such as LOLER are also often unsure if electric tow tugs fall under this and if, in turn, operators need a license to use a tow tug.
Electric tow tugs are a type of material handling equipment specifically designed to move heavy-wheeled loads. Their operation ensures loads stay safely on the ground, meaning electric tugs are not classified as lifting equipment under LOLER regulations.
Let's dive into some of the regulations covering other types of material handling equipment…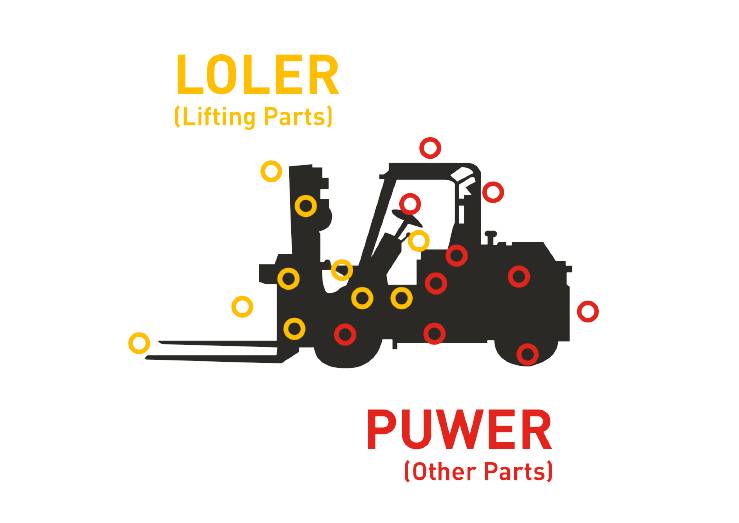 LOLER and PUWER: What's the difference?
Provision and Use of Work Equipment Regulations 1998 (PUWER) cover any work equipment such as machinery, appliances, apparatus, and tools. Lifting equipment such as forklift trucks, overhead cranes, and other equipment under LOLER must also meet the requirements of PUWER.
PUWER regulations state that businesses must ensure work equipment is:
Suitable for the intended use.
Safe for use, maintained in a safe condition and inspected.
Operatives have had sufficient instruction and training.
Accompanied by suitable health and safety measures i.e. protective devices.
LOLER and PUWER are often referred to together as the two can often overlap. To summarise the difference:
LOLER only applies to lifting equipment.
PUWER applies to all work equipment.
The benefits of electric tow tugs
With a license-free operation, electric tugs reduce the downtime associated with waiting around for a licensed driver or operative of other material handling equipment. This helps to prevent bottlenecks in the transportation process and keep production moving.
With intuitive controls and safety built-in as standard, electric tugs allow operators to easily manoeuvre heavy loads with ease.
The ultimate guide to electric tugs
Electric tug essentials
Looking to understand electric tugs in a little more detail?
We've compiled some helpful resources to get you started, covering everything from how they work, different types of batteries, getting the right connection point and more…
Your questions, answered - FAQs
We're here to help
If you're looking to improve safety, remove the risk of injury and unlock greater operational efficiency, we're here to help. Speak to our team to discuss your application.