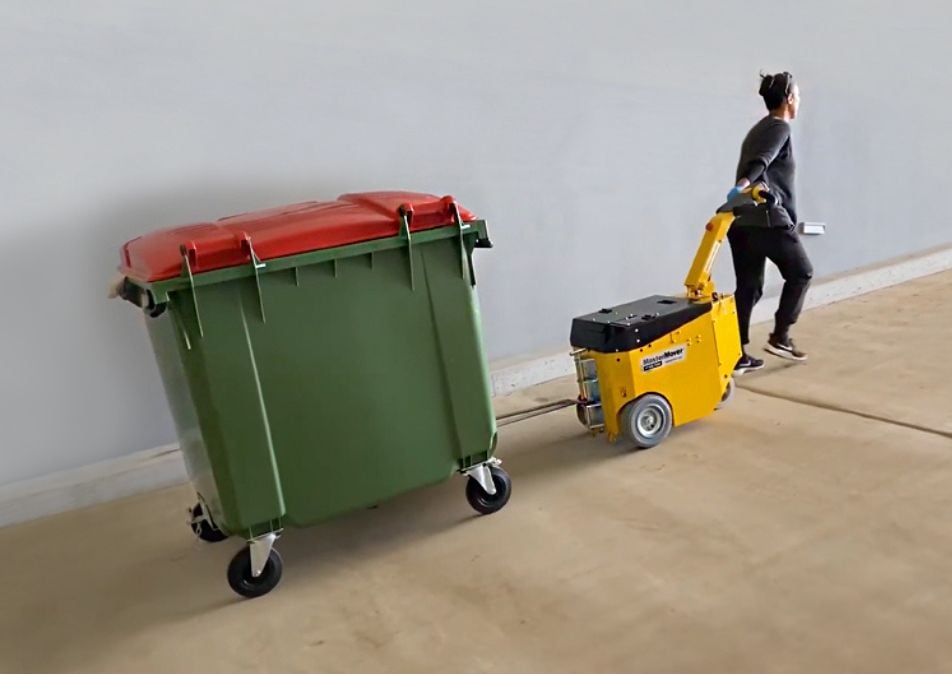 Are you moving heavy bins by hand?
Commercial and large capacity bins can be heavy. Moving them up and down slopes by hand is an exerting task and one that can often result in injury, accidents and damage.
Whether it's pushing bins up a slope from an underground area to the curb for collection or moving commercial bins in waste management, pushing and pulling heavy bins puts staff at risk of injuries from strains and musculoskeletal disorders.
Your solution for injury-free bin moving
Enabling a single operator to safely move the heaviest bins, our bin towing tugs improve workplace safety and eliminate manual handling.
Offering a safer alternative to manual handling, our bin tugs deliver the controlled movement of commercial bins inside, outside and on slopes - reducing the risk of injury and boosting productivity.
The benefits of bin towing solutions
Our compact, easy-to-use bin tugs enable a single operator to safely move bins, ideal for use in commercial and residential waste management. Benefit from maximum control and reduce the risk of injury with secure bin towing solutions, perfect for working on slopes.
Eliminate manual handling

Make the movement of heavy bins safer – bin tugs reduce the risk of injuries and boost productivity.

Total control on slopes

Our bin tugs deliver the effortless movement of bins, even on slopes. Need to move heavy bins up an incline? No problem!

Reduce staff absence

Reducing the risk of injury, electric bin towing solutions help waste management providers reduce staff absences from aches, strains and musculoskeletal disorders.

Easy to use

Easily connect electric tugs to bins and simplify the work of operators with ergonomic and user-friendly controls.
Bin Towing Solutions
Discover a safer way to move bins with our bin towing solutions. Purpose-designed to eliminate manual handling and make bin moving easy, whether you need to move one bin, or multiple – we've got you covered.
Trusted by leading waste management providers
Leading waste management providers trust MasterMover's compact electric tugs to safely move loads, boosting productivity and improving workplace safety.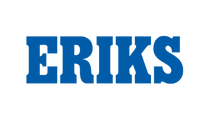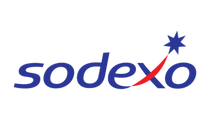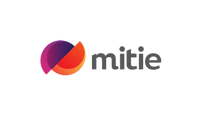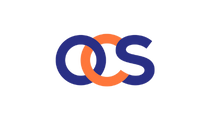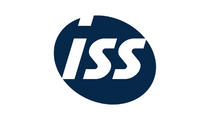 Our staff have given us some great feedback and love the MasterMover's simplicity of use and safety features. Now, one person can easily move the bins without strain or effort.
Your Questions, Answered - FAQs
A bin tug is an ideal and versatile solution for apartment blocks, hospitals, care homes, universities, schools and hotels. It reduces manual handling and makes the movement of bins easier, safer and more efficient.

Can the BinMover work on slopes?

Yes, the BinMover can work on slopes of up to 10 degrees. However, the gradient of slopes impacts the pulling performance of any handling aid due to the increased force needed.

If you need to move a bin up a slope, speak to our Sales Engineers, who can ensure you are selecting the right solution.

Is an operator license or training required? 

No, electric bin tugs do not require a license to operate. A license-free operation makes electric tugs an attractive option for waste management providers looking to streamline the movement of loads and improve safety.


Minimal training is required to safely operate an electric tug and we offer training packages to suit every requirement.   

How are electric tugs powered? 

Electric tugs are battery powered, with interchangeable batteries or lithium options available, electric tugs can deliver 24/7 operation to keep your processes moving.

Offering zero emissions from the point of use, electric tugs are ideally suited for indoor use.
We're here to help
If you're looking to improve safety, remove the risk of injury and unlock greater operational efficiency, we're here to help. Speak to our team to discuss your application.