RJAH Orthopaedic Hospital Logistics Team Keep On Moving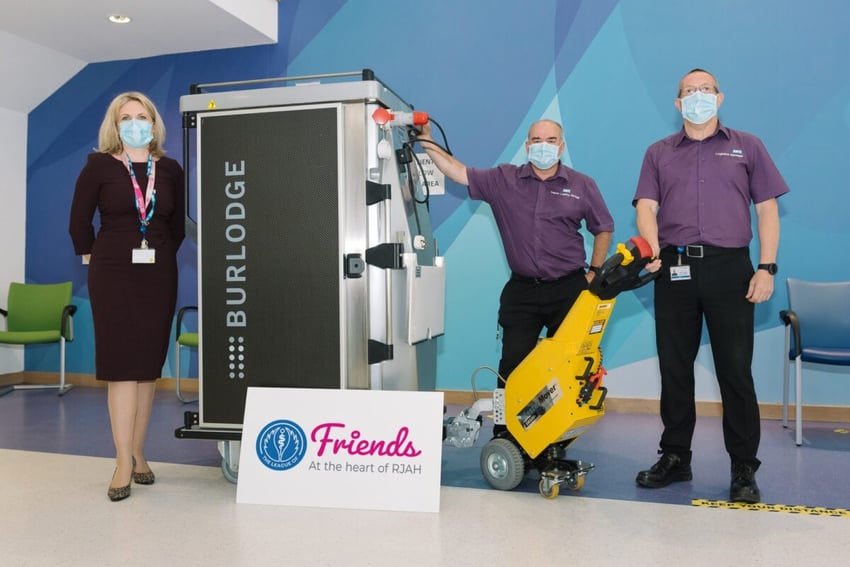 The Logistics department at a specialist orthopaedic hospital in Shropshire are keeping supplies moving safely and efficiently with support from MasterMover.

The machines are helping employees at The Robert Jones and Agnes Hunt Orthopaedic Hospital to move everything from medical equipment to food, waste, linen and more. Two SM100+ models, which were funded by the hospital's League of Friends, are now making all the difference for a busy team of stores staff and porters.
A SmartMover is able to push and pull loads of up to 1,200kg and has a range of features including various speed settings and an automatic braking system. It also has the ability to operate on slopes and uneven ground – so is an ideal solution for use along the Oswestry-based hospital's corridors which are on a slope. The electric tugs are helping the Logistics team – made up of Stores staff and Porters – to move around everything from patients to medical equipment, food, waste, linen and more.
The introduction of the electric tugs has really made our working lives much easier – sometimes we can be pulling trolleys with loads up to 500kg, which is a lot of weight for one person to take.

Mark Evans, Logistics Manager

The Robert Jones and Agnes Hunt Orthopaedic Hospital
"We've found them to be especially beneficial when taking the patients food trolleys to the wards. We would normally need two members of staff for this, but with the tugs we now only need one person plus the equipment."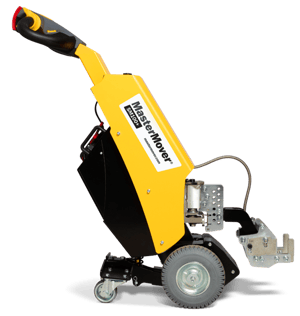 Across healthcare settings, electric tugs have revolutionised the way logistics operations are carried out. Gone are the days when a team of two or more staff were required to transport bulky and cumbersome loads. Now, with the help of electric tugs, a single operator can effortlessly manoeuvre heavy equipment and supplies, saving valuable time and resources. This not only streamlines operations but also allows hospital staff to focus on other critical tasks, such as patient care.
The introduction of electric tugs at The Robert Jones and Agnes Hunt Orthopaedic Hospital in Shropshire is a testament to the positive impact these machines have on healthcare logistics departments. The hospital's Logistics team has experienced first-hand the convenience, safety and efficiency brought about by electric tugs.