Dundee Hospital Is In Safe Hands With Electric Tug Upgrade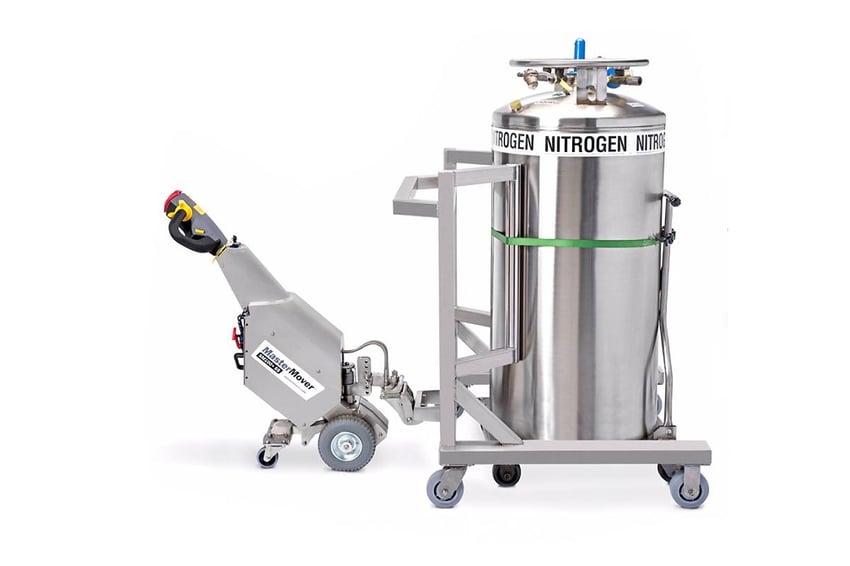 For a busy hospital in Dundee, making sure liquid nitrogen could be reliably and safely moved to patients in need was behind the decision to choose a MasterMover electric tug.
Although a competitor machine had previously been on site at Ninewells Hospital and Medical School, the team decided that it was time to upgrade its existing equipment.
Safetrade 247, MasterMover's sales partner in Scotland, supplied the hospital with a SM100+ SS and frame to transport the load. Another key consideration was access to excellent after-care and ongoing service.
Thomas Innes, Director of Safetrade 247, said: "We were successful on the tender to replace an old, out-of-date machine and replace it with a brand new MasterMover electric tug.
"As part of the hospital's programme of continual improvement, it was necessary for an upgrade to enable the safe movement of nitrogen cylinders around the hospital.
"The current manufacturer also couldn't keep up with service and repair requests so the customer felt it was important to rely on Safetrade 247, who cover all of Scotland far and wide."
SmartMover machines are found in hospitals and care homes around the world, and are used to take the strain out of moving heavy, awkward and potentially sensitive loads. SmartMovers are also available in stainless steel, for environments where there is a need to meet certain cleaning specifications or corrosion resistance.