What you need to know
The process of selecting and purchasing an Automated Guided Vehicle can often be misunderstood as being complicated and intimidating. While the technology involved in their navigation is sophisticated, the process of purchasing an AGV has never been simpler.

Here are a few key steps to get you started on your journey towards implementing an AGV system: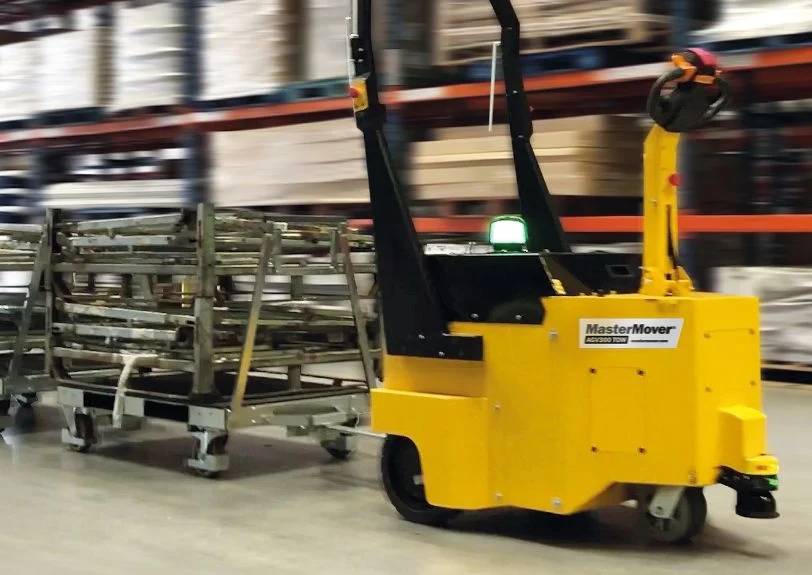 The where – Your movement
An obvious starting point is determining what tasks and movements you want your AGV to carry out. Here, it's important to consider the distances you need the unit to move over, the frequency of movement, the weight to be moved and any future scalability requirements.
By reviewing the specific needs of your operation, you'll then be able to select the right AGV for your application and, most importantly, one that will deliver the benefits important to you.
Some key questions to cover in understanding your movement needs include:
What do you need the AGV to move and how heavy is it?
Over what distance do you need the AGV to travel?
How often do you need the AGV to travel the route?
The what – Your AGV system
Now you have a solid understanding of your application and movement needs, you can work with a supplier to choose the right AGV for your application.
There are several different types of AGVs available on the market, which we've covered in our guide "What is an AGV and why would you want one?"
AGVs are available with different navigational systems to match individual applications of all shapes and sizes. A credible supplier should provide you with a suitable proposal for an AGV equipped with the navigational system correct for your application. At MasterMover, we follow a tried-and-tested 5-step approach to ensure any AGV specified is fit-for-purpose and designed around your application.
An AGV that fits your application
Regardless of your current phase, we understand that switching to an AGV system is an investment, even if it is one that will inevitably deliver increased ROI, efficiency and safety. Our skilled and experienced team is here to guide you with our tried and tested approach.

Our 5-step process:
1. The right machine for you

Firstly, we put time into understanding your application.

2. The right navigation for your site

We'll explore which navigation system works best.

3. The right dispatch commands

Next, our team will look at how the AGV gets its instructions to move or 'pulse' to the next location.

4. Integration with your systems

Then, we look at where other system integrations are needed.

5. Optimise your safety systems

Depending on the environment and application, identifying the right safety systems is key.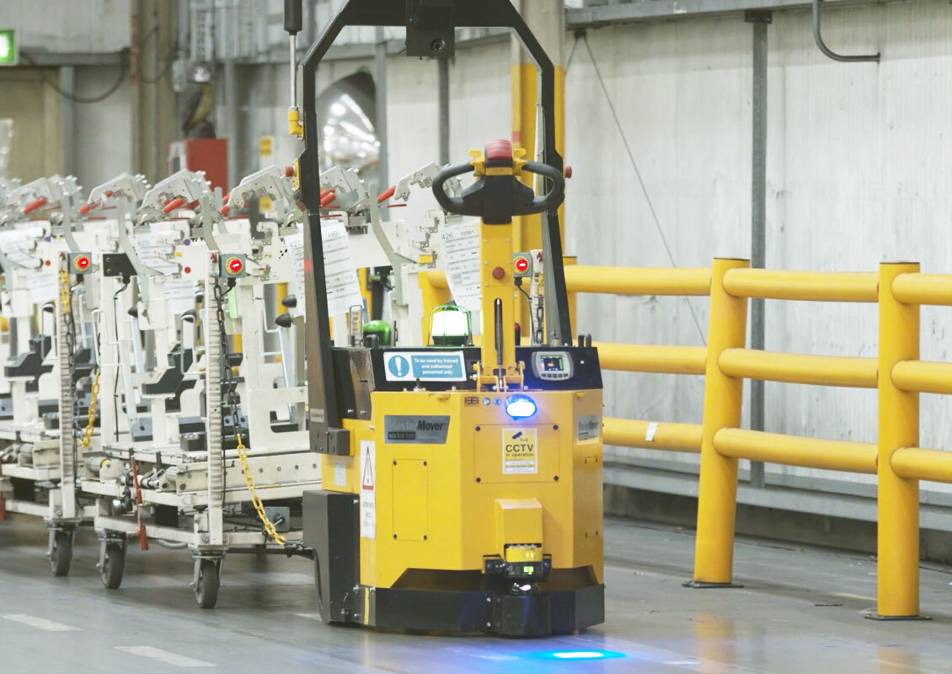 Picking suppliers – The importance of a solid core product
Ensuring any AGV manufacturer you work with has a proven record of providing load-moving solutions is critical. While suitable technology enabling the autonomous movement of loads is important, the ability of the core machine to mobilise your load shouldn't be overlooked. Selecting an adequately powered machine to move your load with bolt-on AGV technology maximises return-on-investment, internal buy-in and successful implementation.
At MasterMover we've spent 25 years building a solid range of industrial electric tugs delivering reliability time and time again. This, along with industry-leading AGV navigational and safety technology means we can support you on your journey to autonomous material handling.
Need some help exploring AGVs?
If you're looking for a way to improve the efficiency of your operation, an automated guided vehicle could be the solution, given its ability to automate tasks and carry them out on time, every time. Your AGV system will do this whilst enhancing safety, utilising best-in-class scanning and navigation technologies.

If you think an AGV system might be right for your business, get in touch with us today, we'll be happy to answer any of your questions and help you find the right solution for your needs – or for more information on our AGV solutions download your 'Guide to Automated Guided Vehicles' below.
The ultimate guide to AGV electric tugs
Automated Guided Vehicles (AGV)
Looking to understand Automated Guided Vehicles in a little more detail?
We've compiled some helpful resources to get you started, covering everything you need to know.