Electric Tuggers Move Heavy Seating At Kelvin Hall Arena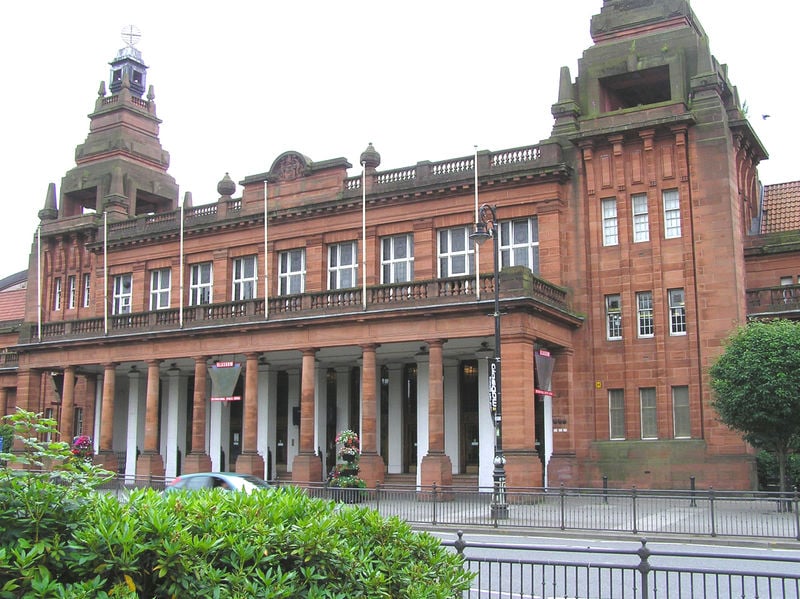 By investing in two pedestrian electric tuggers for moving blocks of seats around its premises, Kelvin Hall International Sports Arena expects to see payback in just 18 months.
Based in Glasgow, the Kelvin Hall International Sports Arena stages international and world-class events throughout the year. The venue also hosts the Glasgow Rocks – the only Scottish Professional Basketball team, which led to the purchase of 1,000 new seats last year.
The Application
Before investing in the MasterTug machines, Isobel Miller, Operations Manager at Kelvin Hall International Sports Arena, says that her team was struggling physically to move blocks of between 52-72 seats around the arenas. "During 2008, we carried out some risk assessments, one of the conclusions being that we required some sort of lifting gear to help staff maneuver the seats. It was taking too long, our labor and overtime costs were too high and the strain caused by the lifting of seats was potentially a health and safety risk," says Miller.
Eliminating Manual Handling
The 1,000 seats required for the events are set up around a 170' x 88' arena. Space is tight, particularly in the doorways, one of which is a dogleg shape. As Miller puts it: "Manual handling of the seats into and out of the arena was quite frankly a nightmare. When moving the seats, we only had around 6" to spare on either side of the main doorway, which posed a risk of people becoming trapped and injured. It was also difficult to negotiate the small ramp outside the main entrance to the arena, which was too narrow and had an awkward gradient."
Following a recommendation from Kelvin Hall's Health & Safety Officer (who previously worked for an aerospace manufacturer and had experience working with MasterMover machines), Miller contacted MasterMover to ask for a demonstration of a MasterTug.
"Previously, in order to prepare for hosting a sporting event, we needed a total of eight staff working for one-and-a-half to two days in order to move blocks of mobile seating from one hall to another. On average, we host one of these events per week, so this was proving to be very time-consuming, costly and was putting a tremendous amount of physical strain on the staff involved," explains Miller.
As well as improving the safety of our staff, in addition to alterations and floors, purchasing the two MasterTug machines has reduced the number of employees needed to move the seating from eight to two. This means we expect payback in around 18 months.

Isobel Miller, Operations Manager

Kelvin Hall International Sports Arena
The Solution
Models in the MasterTug range can push, pull, and steer wheeled and semi-wheeled loads up to 44,000 lbs. in weight. The machine's patented technology moves the weight of the load onto the drive wheel through a coupling system, thereby ensuring maximum traction from a very light and maneuverable machine. Very simple to operate and with a range of integrated safety features, the machine is compact and lightweight, making it ideal for use in environments where space is restricted.
"We have limited storage space at the arena and need to move equipment throughout the building safely, so having a compact, lightweight machine was important to us. The tug is also very easy to operate and staff were able to get to grips with using them straight away."
At Kelvin Hall, the two MasterTug are used to move mobile seating between the two arenas and across the connecting walkway. The units are connected at each end of the seating, enabling movement in any direction and precise positioning.
Since purchasing the MasterTugs, Kelvin Hall has also invested in an LM100 for moving floor mats and boards.