The MasterTug range delivers unrivaled maneuverability when moving heavy-wheeled loads weighing up to 44,000 lbs. Utilizing a unique weight transfer principle, the MasterTug range can move heavy weights whilst retaining an incredibly compact machine footprint. The design makes the MasterTug range perfect for working in confined spaces and facilitating precise movements. 
With ergonomic controls, lightweight steering and an intuitive design, the MasterTug takes the strain and empowers an operator to move heavy loads with complete control. A secure coupling system maximizes load security and performance, guaranteeing total peace of mind.  
The powerful performance of the MasterTug allows operators to push, pull and steer loads inside, outside and on slopes with complete control. 
MasterTug Key Features
With a design that maximizes control and safety, the MasterTug range of electric tuggers delivers maximum maneuverability and precision, protecting operators, loads and the surrounding environment.
Download technical datasheet
Safety & Machine Options
Designed with the operator in mind, the MasterTug range is simple to use, reliable and flexible. Packed full of standard features to help drive safety and efficiency, a range of additional options are also available.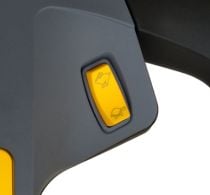 Two speed selector switch
Adjustable speed settings at your fingertips.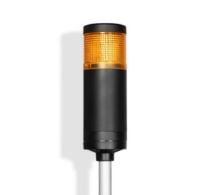 Safety light beacon
Maximize safety when moving loads through congested areas.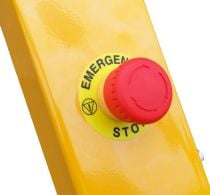 Emergency stop
Allows you to immediately stop the machine.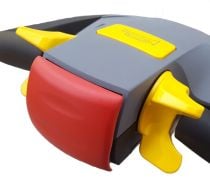 Anti-crush button
Protect operators and maximize operator safety when moving loads.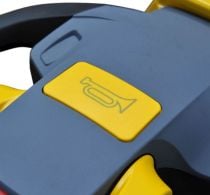 Warning horn
Perfect for congested areas, alert pedestrians when moving loads.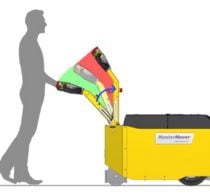 Automatic cut-off
Preventing accidental operation of the machine.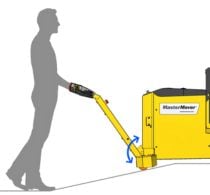 Castor guard
Maximizes operator safety and prevents the risk of foot trapping and injuries.
Combi coupling
Creates a secure connection optimizing performance and maneuverability.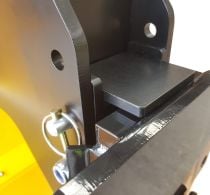 Combi lock
Works alongside the CombiCoupling to guarantee total load security.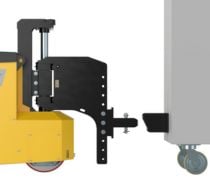 Box coupling
Benefit from a secure connection, perfect for rough surfaces with the BoxCoupling system.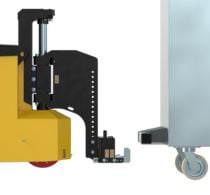 Channel coupling
Connect directly to your load to maximize flexibility.
Custom couplings
Connect directly to your load to maximize flexibility.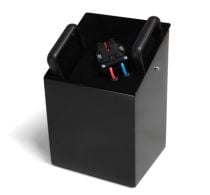 High-capacity batteries
Increased capacity batteries for longer performance.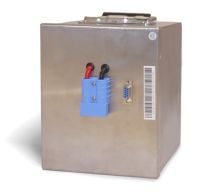 Lithium battery
Power when you need it, enabling opportunity charging for demanding applications.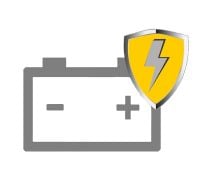 Battery protection system
Maximize your battery service life by preventing battery damage.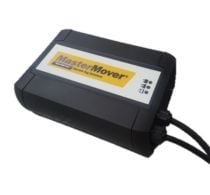 Internal onboard chargers
Our onboard chargers provide flexible charging when you need it.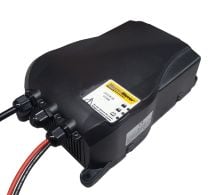 External charger
Guarantees fast, optimized charging for fixed locations.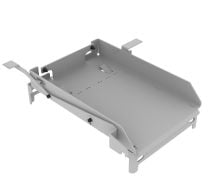 Battery stand
Make battery changes easy with our battery stand, perfect for storage.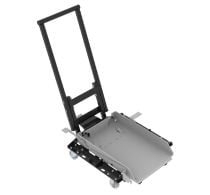 Battery trolley
Easy, hassle-free battery changeovers with the flexibility of a mobile cart.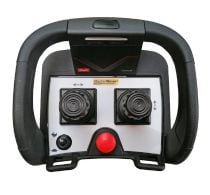 Remote control
Maximize visibility when moving loads in straight lines or on rails.
We have an MT600+ and an MT1000+, MasterMover always attend site on-time for any maintenance or issues, and are always very helpful. Everyone I've dealt with at MasterMover has been very knowledgeable and helpful.
Benefits of the MasterTug Range
The MasterTug range of electric tuggers is used across the world in industrial manufacturing, offering the controlled movement of loads inside, outside and on slopes:
Your Questions, Answered – FAQs
Does the MasterTug range lift the load off the floor?

No, electric tuggers do not lift the load. They are designed to keep the load safely on the ground, maximizing safety and reducing risk.

Can the MasterTug range push and pull?

Yes, the MasterTug range can push, pull and steer heavy loads weighing up to 44,000 lbs.

What is the maximum speed of the MasterTug range?

With the Two Speed Selector switch, the 'Tortoise' mode enables you to maximize control and operate the machine at a slower speed setting of .75mph. In the faster 'Hare' setting, the machine's speed is 1.86mph. Machines can be set with custom speed settings where required, with a maximum programmable speed of 3.73mph.

How far can the MasterTug range travel on one charge?

Battery performance varies from model to model and is influenced by load weight, battery capacity, environmental conditions and usage.

Individual battery performance data can be found on the Technical Specification Sheets for each model.

How does the MasterTug range connect?

A range of coupling options are available across the range that maximize performance, security and safety. Custom coupling solutions can also be designed for unique applications.

Can the MasterTug range work on slopes?

Yes, the MasterTug range can work safely on slopes. When it comes to electric tuggers, it's important to understand that for every degree of slope involved, the maximum load capacity of the machine is reduced, just as pushing a car on the level requires less force than on a slope.

Therefore, if the weight of the load is already close to the maximum capacity of the machine, a more powerful machine may be needed to move the load on a slope. We carry out a full evaluation of your application to ensure any machine is suited to your needs.

How can such a compact machine move such a heavy load?

We're often asked how such small machines can move such heavy and large loads. The unique design of the MasterTug range means it can move heavy loads of up to 44,000 lbs., much greater in size than the tugger. This is through our patented weight transfer system. This design transfers an element of the load weight down through the MasterTug's drive wheel to gain traction.

Is an operator license or training required?

No, unlike lifting equipment such as forklift trucks and cranes, an electric tugger does not require a license to operate. A license-free operation reduces downtime and maximizes operational efficiency, reducing wasted time waiting for a licensed driver.

Minimal training is required to safely operate an electric tugger and we offer training packages to suit every requirement.
Ready to Unlock Safer Operations?
Are you looking to improve safety and efficiency in your operations? Contact us to discover how you could transform your processes to enhance efficiency and maximize workplace safety with an electric tug or electric tow tug.