Ergonomics in biopharma shouldn't be an afterthought: The move to modular facility design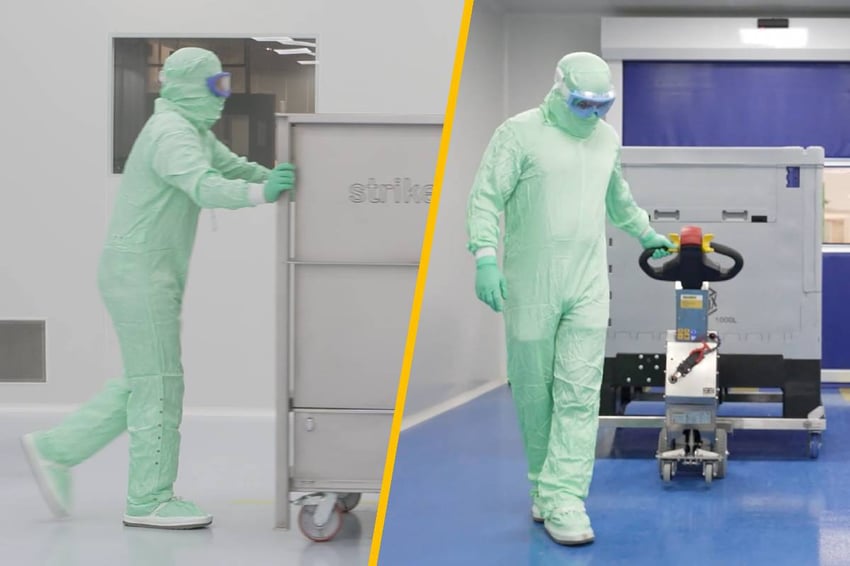 As the biopharma industry continues shifting towards a more mobile and modular facility design, the benefits of increased flexibility, agility, and decreased capital costs are quickly being realised by manufacturers of all shapes and sizes.
Unfortunately, the well-being of process and production staff is often overlooked when considering the safety and ergonomic implications of moving mobile equipment.
Driving factors behind biopharma modular facility design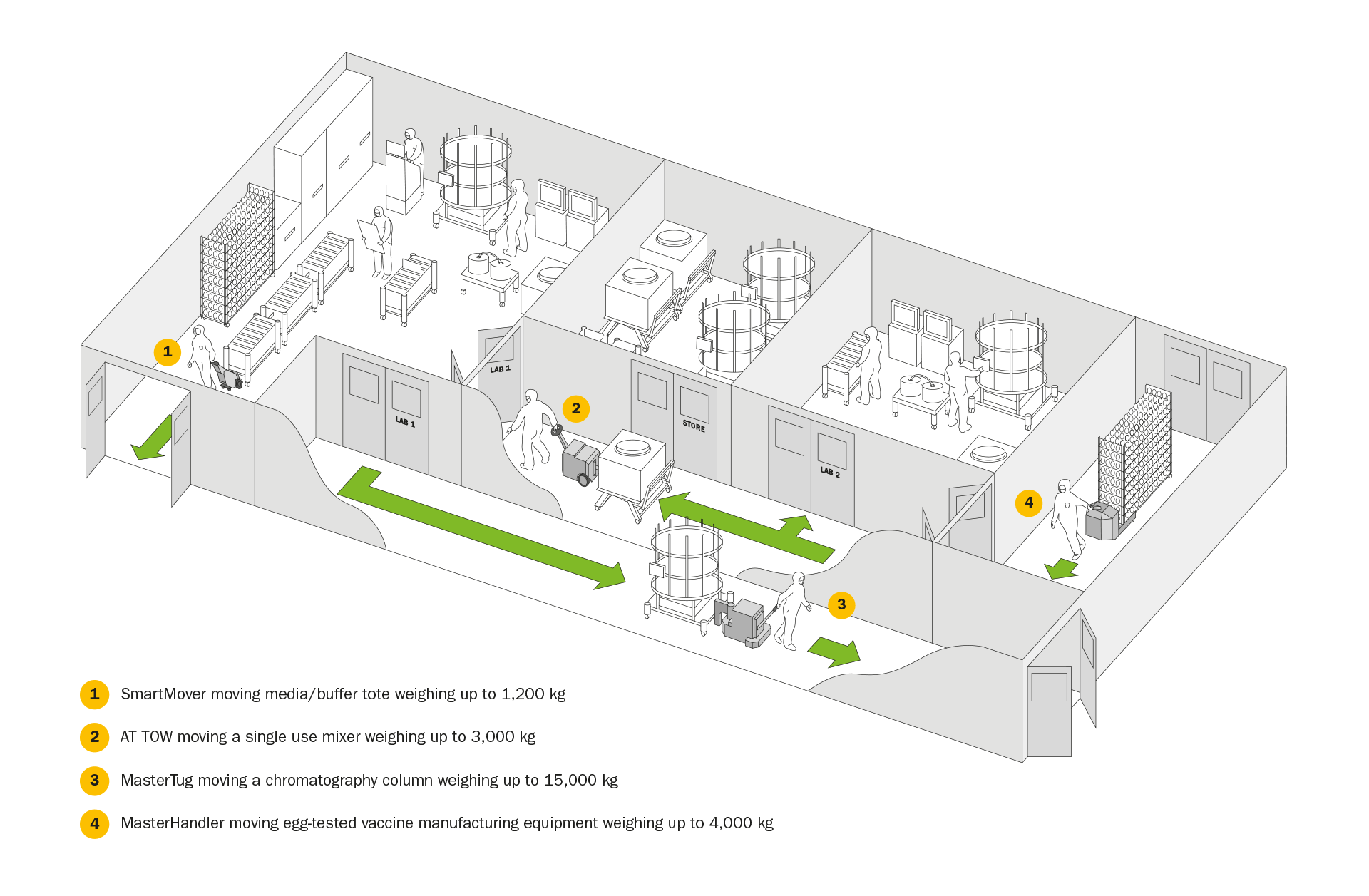 Several factors such as investment costs, time to market, and shifts towards more localised production operations are all driving manufacturers towards more modular facility designs. For many existing facilities, this comes in the form of moving from fixed equipment to more mobile alternatives or installing castors on existing equipment, allowing for quicker suite changeovers and a more flexible business model.
When it comes to new facility construction, manufacturers are increasingly turning to modular facility designs such as Cytiva's KUBio™ which provide fabricated cleanroom modules, enabling manufacturers to rapidly respond to changing market demands, scale up (or out) production, and cut constructions lead times down.
This approach is becoming increasingly popular in regions such as Asia, where multinational manufacturers are looking to quickly launch localised production facilities in the region. The equipment within these facilities is also mounted on castors to facilitate easy reconfigurations and process changes – allowing the modern biopharma manufacturer to quickly respond to demand like never before.
The challenges of a mobile and modular biopharma suite – Ergonomics
The mobility and flexibility that these changes bring are invaluable to manufacturers. However, with these benefits come ergonomic and safety challenges, often not considered early in the specification or design stages.

Here are a couple of working examples of issues facing production staff with the increase in mobile equipment:

A 1000L bioreactor is now mobile with castors – excellent for reconfiguring as required, but how will it be moved? A couple of members of production staff will probably be able to just about move it, if necessary, at the expense of their physical wellbeing.

New chromatography columns in your suite are fitted with castors – allowing you to scale production up or down as required or reconfigure your set-up, but the column weighs circa 14,500kg. How will it be moved?
Expecting 4-5 Process Engineers to manhandle the column each time it needs to be moved is dangerous and counteracts the benefits of having the equipment mobile in the first place.
Safer mobility in modular biopharma facilities
Many manufacturers are addressing these challenges and mitigating the safety risks with stainless steel electric tugs. With a range specifically designed with the needs of the industry in mind, staff can easily move heavy equipment with electric tugs taking all the strain.
Purpose-built for the pushing, pulling, and positioning of heavy biopharmaceutical equipment, MasterMover's compact electric tugs allow operators to reduce manual handling and precisely move high-value equipment in your cleanroom suite.
Maximising the benefits of modular facilities with electric tugs
Alongside providing an ergonomic solution to manual handling in the modern pharmaceutical suite, electric tugs help further the benefits of modularity, flexibility and scalability demanded of today's pharmaceutical manufacturers.

An electric tug enables a single operator to precisely manipulate and easily position heavy-wheeled equipment such as totes, chromatography columns, SUMs, and bioreactors. This enables process staff to focus on more productive, high-skilled, and value-adding activities and processes.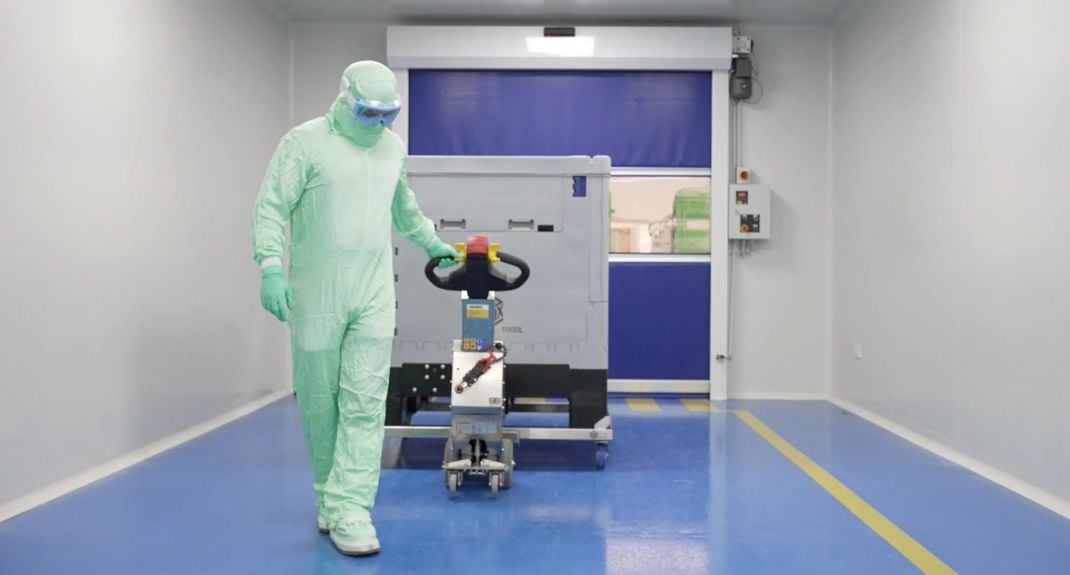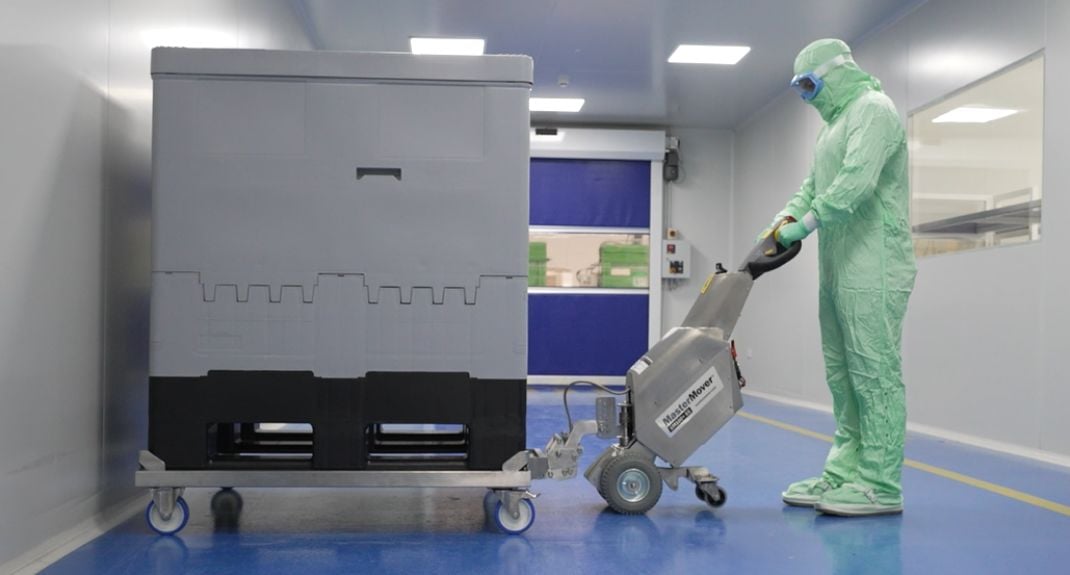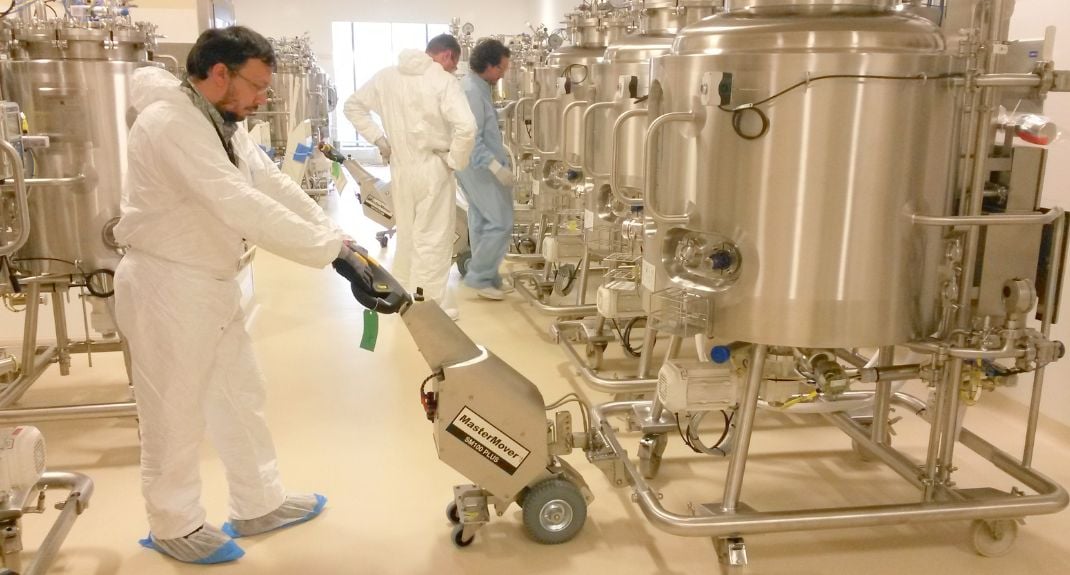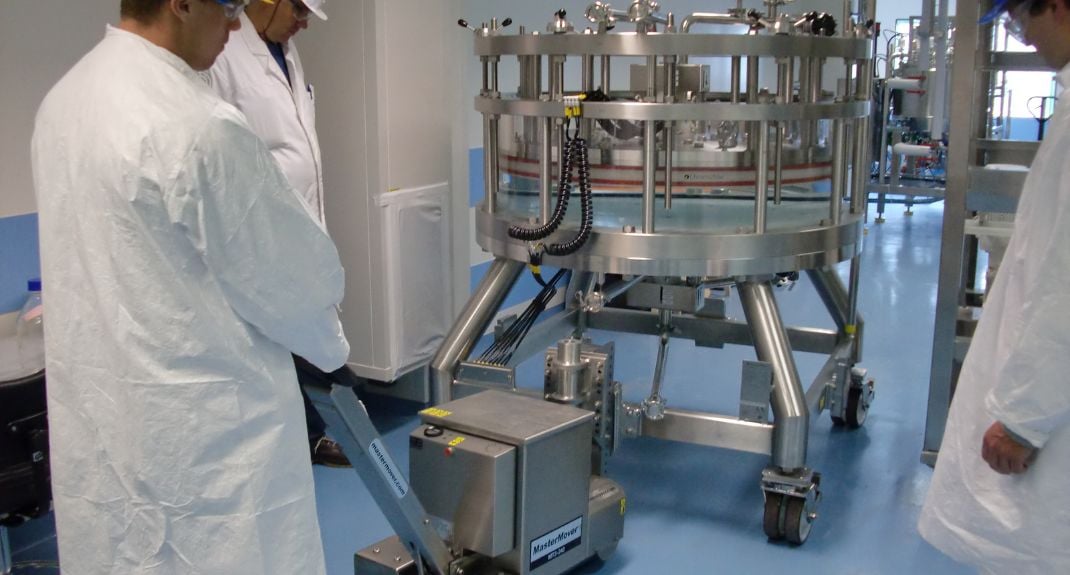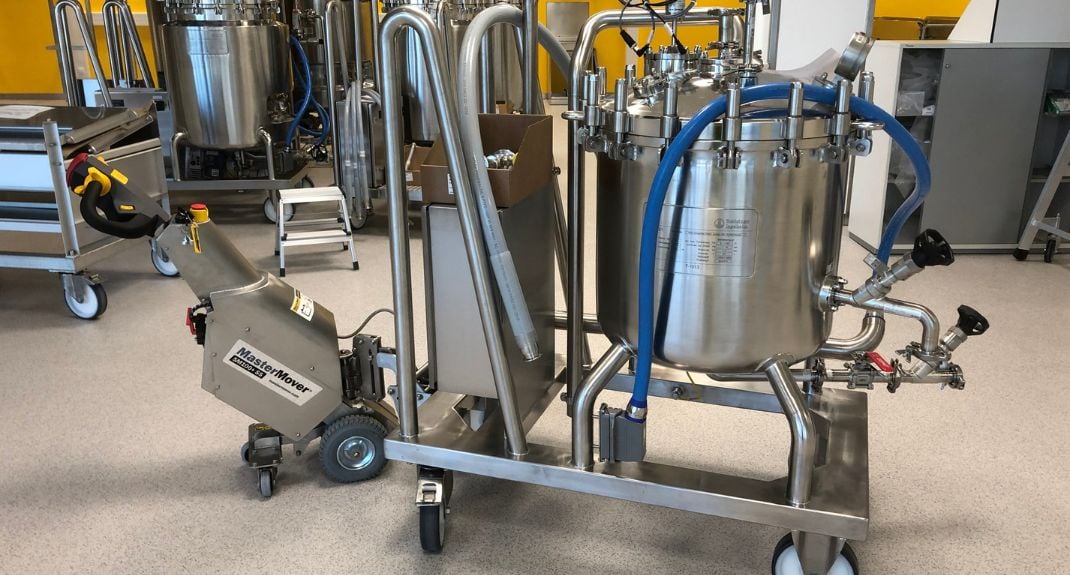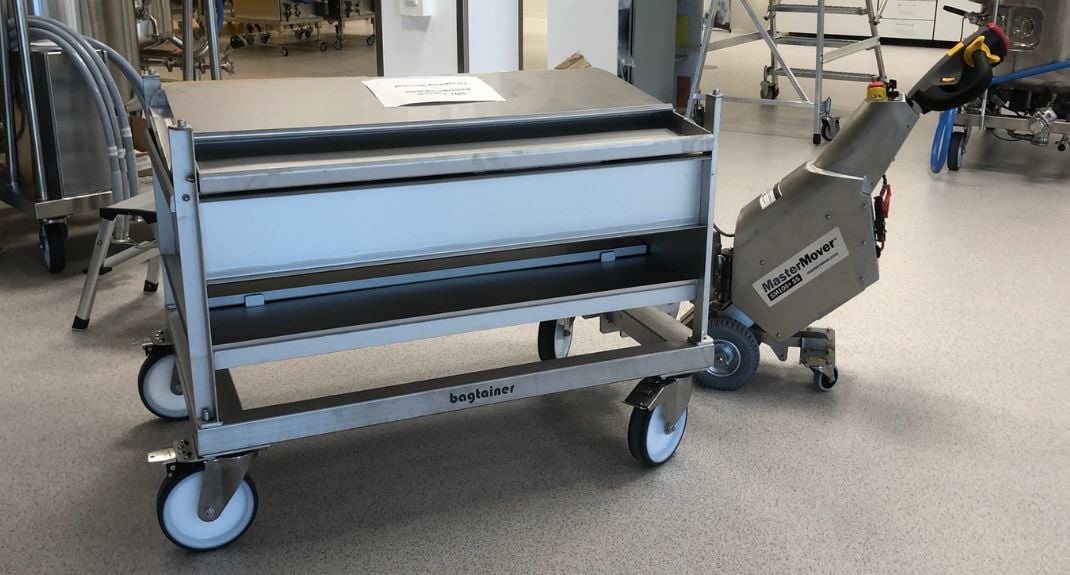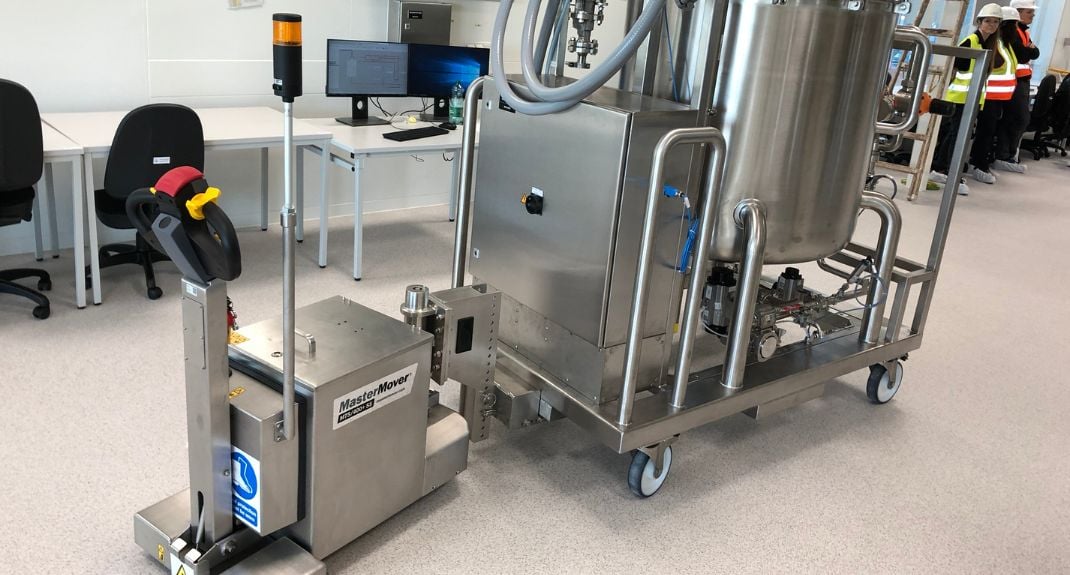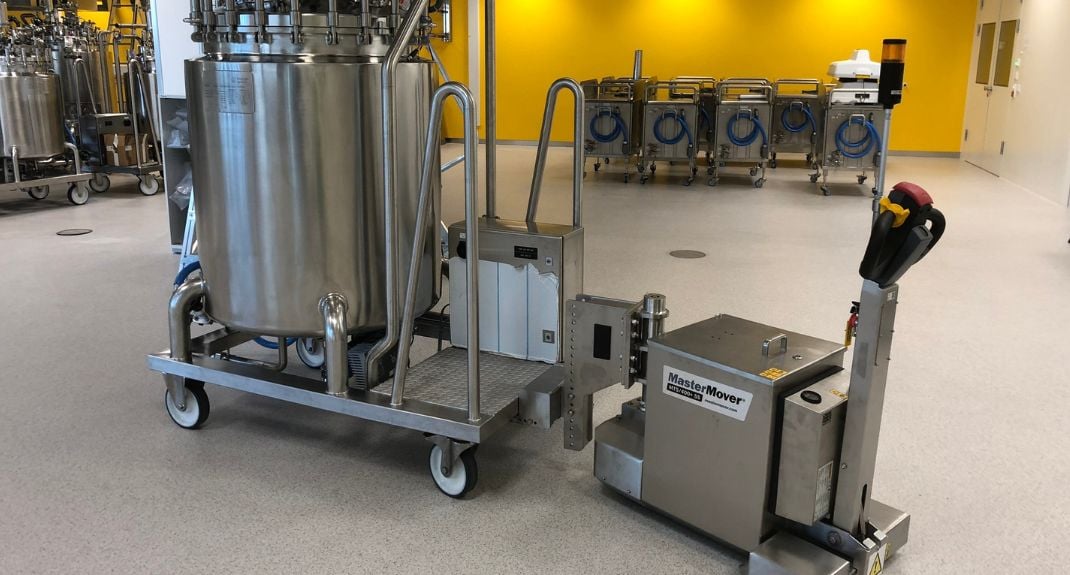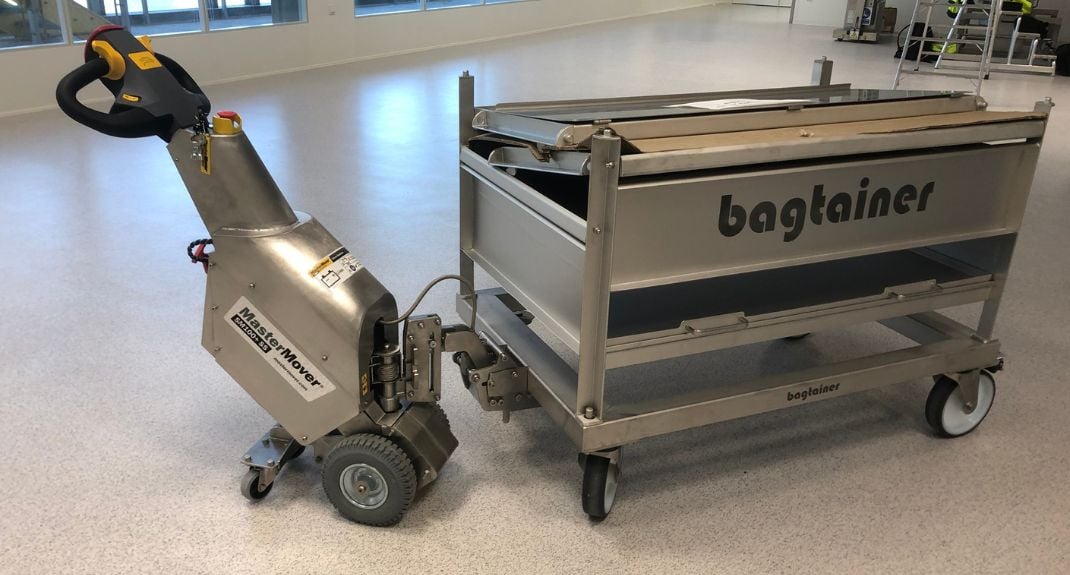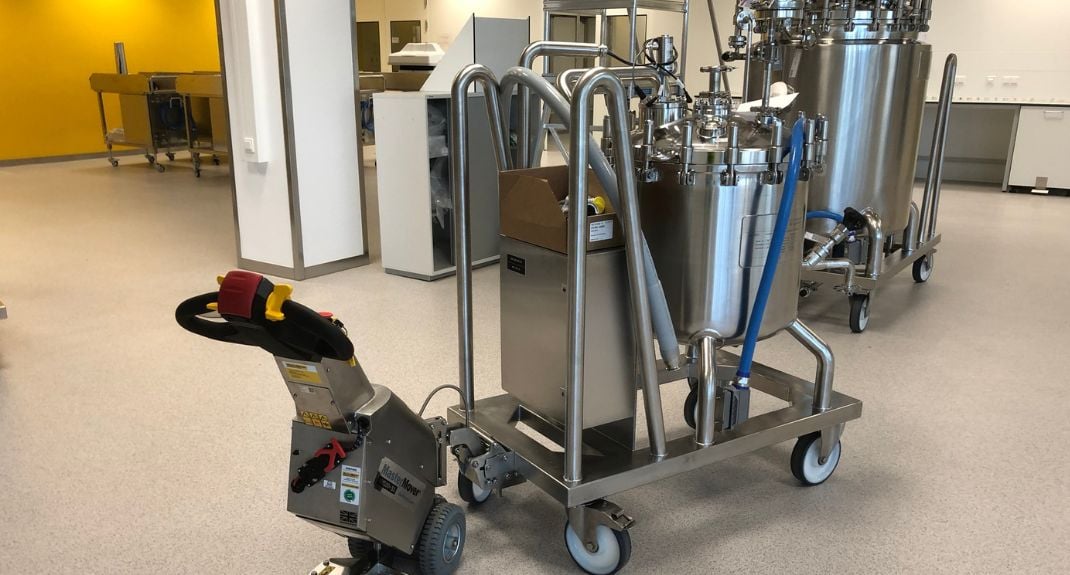 Safeguard against potential injuries and staff fatigue by integrating cleanroom-ready electric tugs to manoeuvre your heavy-wheeled processing equipment.
A scalable solution for existing or new facilities
We can work with you in the design stages of a greenfield site, or in introducing electric tugs to move existing legacy equipment in your suite. Complement your mobile and modular facilities with electric tugs to further increase your flexibility whilst mitigating safety risks.

If you're interested in making your mobile operations safe, get in touch to discuss how electric tugs can help.