Custom Cable Mover Powers Efficiency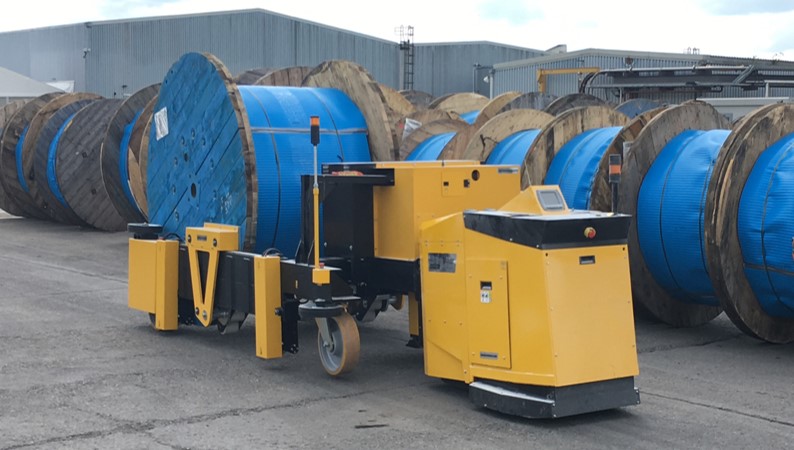 For cable and wire manufacturers, moving heavy cable drums and large cable reels in tight production environments can be challenging. Discover how a leading cable manufacturer streamlined the movement of large reels using a custom solution from MasterMover.
Large Loads Make Movement a Challenge
Moving heavy and awkward loads from an inside production area to outside containers ready for shipping was proving a challenge for a world-leading manufacturer of cables.
Reliance on forklift trucks meant that valuable loads were not secure when being lifted and transported – putting staff at risk through lack of visibility and the danger of overbalancing. Meanwhile, ensuring the necessary clearance when using overhead cranes was resulting in wasted time and expense.
A MasterMover PS3000+ and custom cart now allows for precision movement when transporting reels of cables from production to shipping containers, meaning that a single operator can push, pull and steer the load using a remote control for total, all-round visibility.
The PS3000+, part of the PowerSteered range, is able to move loads of up to 154,000 lbs. with total control. A remote control operation enables the operator to take up the ideal vantage point during movement, ensuring safe and controlled movement - particularly in tight spaces.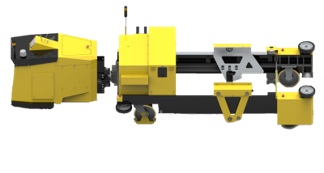 The custom cart, which was designed by our Special Projects Team, is capable of lifting, loading, and securely transporting different size reels.
It's a custom, all-in-one solution that has reduced the reliance on expensive forklift trucks and overhead cranes. Today, operations run more smoothly and efficiently, thanks to a custom design that offers complete flexibility for now and the future.
The PS3000+ is our most powerful electric tug yet and allows a single operator to move loads of up to 154,000 lbs. Our Special Projects Team was also called on to design a custom cart – showing that, whatever the challenge, we have the expertise to create a precision-engineered solution tailored to our customers' needs.

James Jones, Partner & Director

MasterMover
Need Something Different? We're Here to Help
We have a proven track record of delivering unique, custom solutions. Whether it's designing a custom coupling, modifying our electric tuggers to work in a challenging environment, or designing an entirely new solution like this cable drum mover, our Customer Engineering team can help.