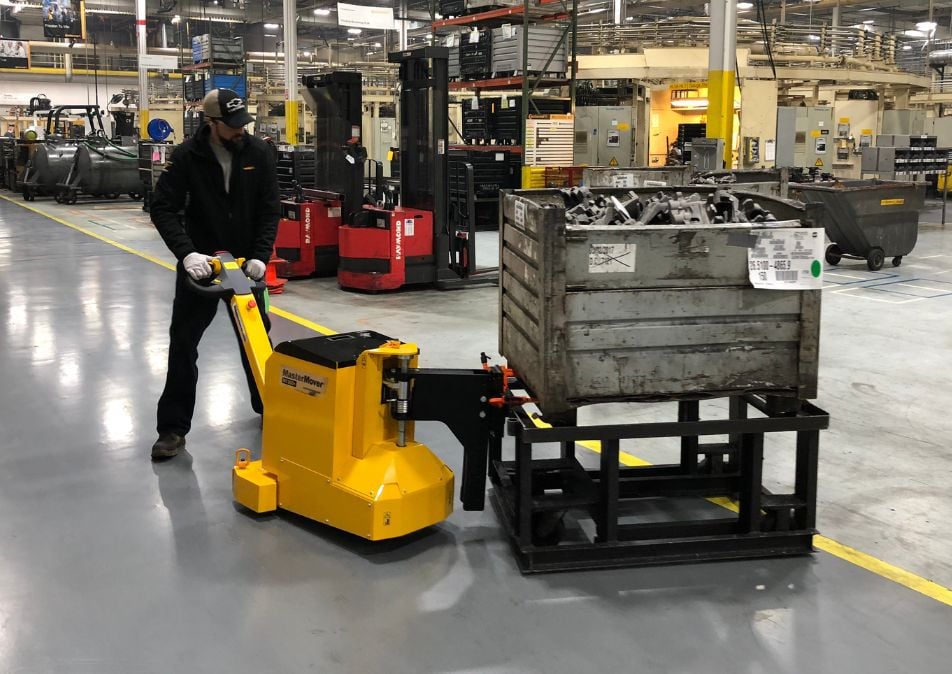 Struggling with production delays?
Moving heavy cassette carts and bead racks by hand often requires multiple production employees– taking them away from productive tasks and presenting the risk of injury.
With high quantities of wheeled equipment like tread carts requiring frequent movement, tire manufacturers are increasingly looking for material handling equipment to eliminate manual handling and maximize production efficiency.
Streamlining material handling in the tire industry
With a single operator able to safely move even the heaviest of loads, you can eliminate manual handling tasks and free up production staff with electric tuggers. Streamlining the movement of loads such as cassette carts, bead racks, and tread carts, electric tuggers transform material handling processes across tire manufacturing processes – maximizing efficiency and production flow.
The benefits of electric tuggers in tire manufacturing
You need material handling solutions that enhance production processes, not hinder them. Electric tuggers offer a flexible solution enabling the efficient, safe movement of equipment and loads throughout production facilities.
Create leaner processes

Streamlining the movement of heavy loads, electric tuggers help you create leaner processes.

Maximize staff productivity

Using electric tuggers empowers staff to focus on value-adding tasks improving productivity.

Keeping staff safe

Removing the need for manual handling or physical exertion, electric tuggers improve workplace safety and deliver the effortless movement of heavy loads.
Our range of tire manufacturing electric tuggers
Trusted by global tire manufacturers
Global tire manufacturing facilities trust MasterMover's battery-powered electric tuggers to make the movement of wheeled loads safer and more efficient…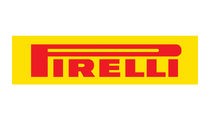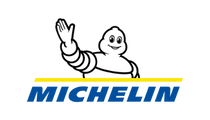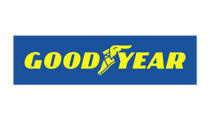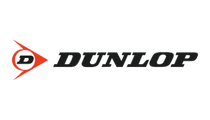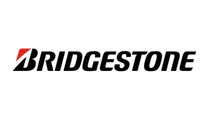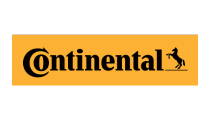 We have created an ergonomic working environment for our operators and receive very positive feedback from them. We continue to work on adapting the advantages of using MasterMover electric tuggers to other material handling processes
Your Questions, Answered - FAQs
What are electric tuggers used to move in the tire manufacturing industry? 

Across tire manufacturing, electric tow tugs are used to move a wide variety of equipment and components such as:

Cassette carts
Tread carts
Bead racks
Material carts
Gum sheet rolls
Innerliner carts

Can electric tow tugs connect to a wide range of loads in my facility?

We understand that tire manufacturing facilities need to handle a huge volume of different loads and equipment, which can make finding a material handling solution difficult.

With a range of coupling options available across our product range, we can connect to a wide variety of different connection points from towing eyes to directly connecting to your carts box section.

For us, the connection point is critical, and we ensure that any solution is designed to maximize performance, security and safety. Custom coupling solutions can also be designed for unique applications.   

What types of control options are available?

Electric tugs are available with multiple control options designed to maximize safety and efficiency.

Pedestrian operated electric tugs allow a single operator to safely maneuver even the heaviest loads with confidence, removing manual handling and reliance on forklift trucks.
Remote control operation is available to deliver maximum visibility by allowing operators to have the ideal vantage point when moving loads, facilitating the seamless movement of loads in congested areas.
AGV systems remove the need for an operator, automating the movement of heavy loads to maximize efficiency and resource utilization.
"

Is an operator license or training required? 

No, unlike lifting equipment such as forklift trucks and cranes, an electric tugger does not require a license to operate. A license-free operation reduces downtime and maximizes operational efficiency, reducing wasted time waiting for a licensed driver.  

Minimal training is required to safely operate an electric tugger and we offer training packages to suit every requirement.    

How are electric tuggers powered? 

Electric tuggers are battery powered, with interchangeable batteries or lithium options available, electric tuggers can deliver 24/7 operation to keep your processes moving.

Offering zero emissions from the point of use, electric tugs are ideally suited for indoor use, replacing internal combustion engine powered equipment such as forklifts or tow tractors. 
We're here to help
If you're looking to improve safety, remove the risk of injury and unlock greater operational efficiency, we're here to help. Speak to our team to discuss your application.