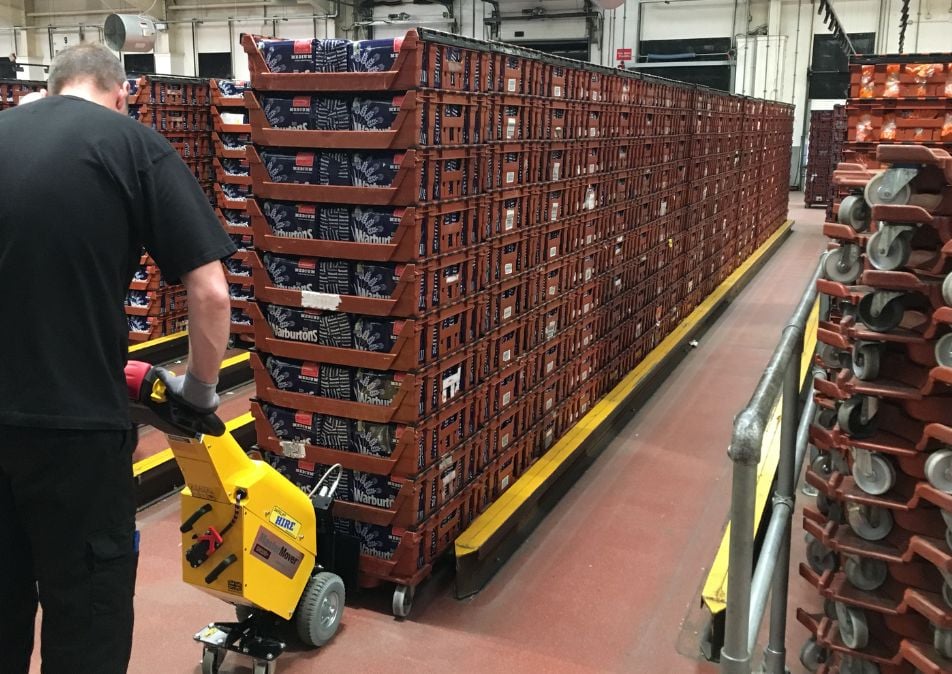 The cost of manual handling in food manufacturing
Within food manufacturing and processing, the movement of heavy equipment is often done by hand, with heavier loads requiring multiple production operatives to move. The manual movement of food production equipment results in the risk of injury, musculoskeletal disorders and staff fatigue.
With manufacturers trying to balance operational efficiency with workplace safety, many food manufacturers are looking for safer material handling equipment to help them increase production, improve safety and boost productivity.
Maximum productivity and safety in food production
Electric tuggers enable a single operator to safely move heavy food manufacturing equipment such as vats, ovens, racks and mixers in tight spaces.
Eliminating the need for manual handling and making safe movements a one-person task, electric tuggers help food manufacturers to increase operational efficiency and staff productivity.
Stainless steel electric tuggers are also available for hygienic environments requiring extra protection.
The benefits of electric tuggers for food production
Food manufacturers trust electric tuggers to reduce the risk of injury and improve workplace safety. Boasting an easy-to-use design, they seamlessly integrate into food production environments to drive efficiency and safety from day one.
Eliminate manual handling

Make the movement of heavy equipment safer – electric tuggers reduce the risk of injuries by eliminating manual handling.

Boost productivity

With a single operator able to move the heaviest of loads, electric tuggers allow staff to focus on more productive activities.

Reduce staff absence

Reducing the risk of injury, electric tuggers help food manufacturers reduce staff absences from aches and strains.
Our range of food manufacturing electric tuggers
Trusted by global food manufacturers
The world's leading food manufacturers trust MasterMover's compact electric tugs to safely move loads, boosting productivity and improving workplace safety.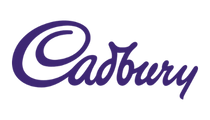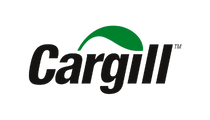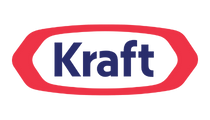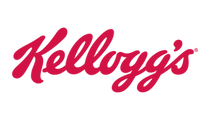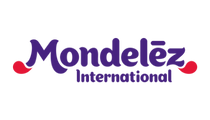 The new machine is being used in the area where bread comes off the production line. The products are placed into different lines, ready for distribution based on postal regions. We've been really pleased with the results so far.
Your Questions, Answered - FAQs
What do electric tuggers move in food production?

Helping food manufacturers improve safety and boost labor productivity, electric tugs are used to move a wide range of loads, including:

Vats
Ovens
Racks
Mixers
Hoppers
Production machines and equipment
Raw materials
Bins

Are stainless steel electric tuggers available?

Yes, stainless steel electric tuggers are available. We understand that working in hygienic environments might mean you need an electric tugger made from stainless steel.

Our stainless steel range of electric tuggers enables a single operator to move loads of up to 33,000 lbs!

Is an operator license or training required? 

No, electric tuggers do not require a license to operate. A license-free operation makes electric tuggers an attractive option for food manufacturers looking to streamline the movement of loads and improve safety.

Minimal training is required to safely operate an electric tug and we offer training packages to suit every requirement.   

How are electric tuggers powered?  

Electric tugs are battery-powered, with interchangeable batteries or lithium options available, electric tuggers can deliver 24/7 operation to keep your processes moving.

Offering zero emissions from the point of use, electric tuggers are ideally suited for indoor use.

How do electric tuggers connect?    

A range of coupling options is available across the range that maximize performance, security and safety.

Custom coupling solutions can also be designed for unique applications.    
We're here to help
If you're looking to improve safety, remove the risk of injury and unlock greater operational efficiency, we're here to help. Speak to our team to discuss your application.