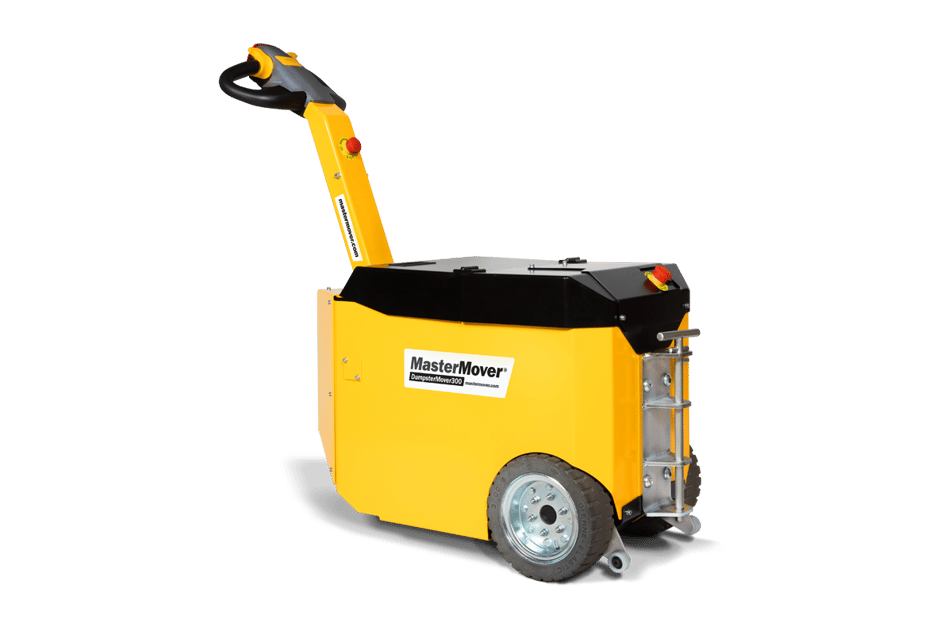 The DumpsterMover range of powerful, easy-to-use electric tuggers, is ideally suited to towing heavy dumpsters weighing up to 6,600 lbs. Delivering the controlled movement of dumpsters inside, outside and on slopes, apartment blocks and colleges alike trust MasterMover's dumpster towing solutions to improve safety.
With safety built-in as standard, the range provides operators with complete control when moving heavy dumpsters. Features including an emergency stop system, anti-crush button, warning horn and intuitive speed controls ensure safe operation, every time. Whether you need to move a single dumpster or multiple dumpsters linked together, simple and effective coupling systems provide total load security.
DumpsterMover Key Features  
Reliable, durable dumpster towing solutions you can count on. The DumpsterMover range is packed full of features that maximize operator safety and performance.
Download technical datasheet
Safety as Standard
For safer dumpster movements, trust the DumpsterMover range. Compact, easy-to-use solutions to move heavy dumpsters.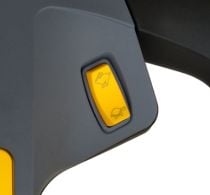 Two speed selector switch
Adjustable speed settings at your fingertips.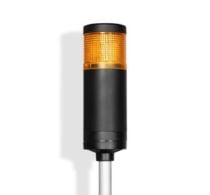 Safety light beeper
Maximize safety when moving loads through congested areas.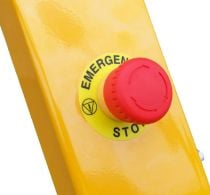 Emergency stop
Allows you to immediately stop the machine.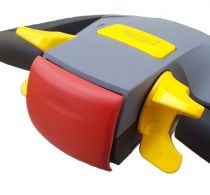 Anti-crush button
Protect operators and maximize operator safety when moving loads.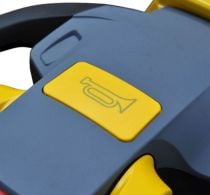 Warning horn
Perfect for congested areas, alert pedestrians when moving loads.
Automatic cut-off
Preventing accidental operation of the machine.
Coupling crawl switch
Inch the machine forward to the connection point.
Benefits of the DumpsterMover Range
Looking for a reliable solution to move heavy dumpsters? The DumpsterMover range delivers every time…
Your Questions, Answered – FAQs
Can you use DumpsterMover tuggers outside? 

Yes, our DumpsterMover range is built to perform in even the most challenging conditions. Ideally suited to working outside and on slopes, the DumpsterMover range ensures consistent traction on rough floors.

How do the DumpsterMover electric tuggers connect?  

A range of coupling options are available across the range that maximize performance, security and safety. The DumpsterMover100 features a secure clamp, allowing a secure connection to our female adaptor. The DumpsterMover300 offers a plug-and-play pin coupling to connect to drawbars. A bolt-on tow bar is also available, which simply bolts to the bottom of your dumpster and connects to our tugger using the pin coupling.

Can the DumpsterMover range work on slopes? 

Yes, the DumpsterMover range can work safely on slopes. The range features an automatic parking brake which stops loads, even on slopes.

What size dumpsters can they move?

Our DumpsterMover tuggers are used to move a wide range of different sized dumpsters, from 110 lbs up to 6,600 lbs or 1-8 cubic yards. If you'd like to discuss your application please contact us and we'll be happy to advise you on the best solution.
Ready to Unlock Safer Operations?
Are you looking to improve safety and efficiency in your operations? Contact us to discover how you could transform your processes to enhance efficiency and maximize workplace safety with an electric tug or electric tow tug.