MasterMover Introduces LogisticsMover to Support Safe & Efficient Material Handling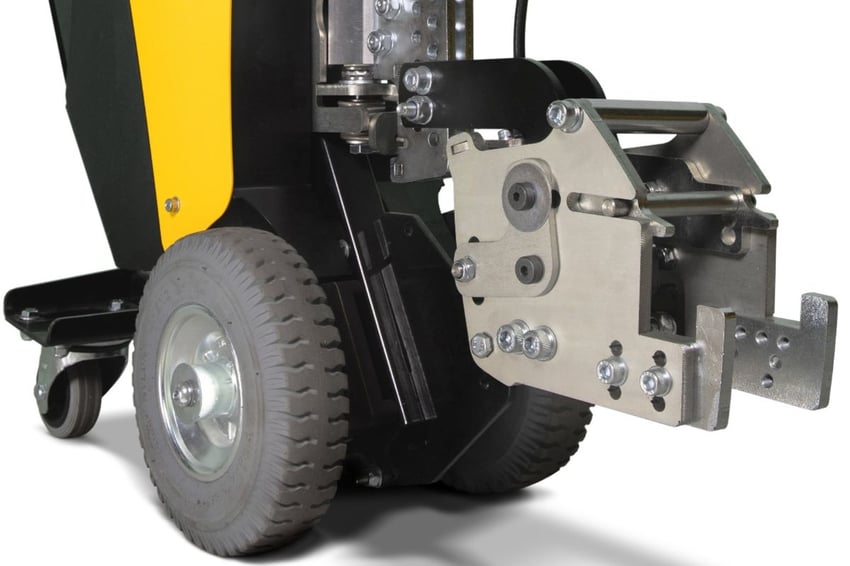 MasterMover, the award-winning manufacturer of electric tug solutions, has announced the latest addition to its growing product portfolio with the introduction of the LogisticsMover (LM100) as part of its SmartMover range.
With a range of customers in the logistics space and the need to ensure that goods and materials are moved safely, MasterMover has designed the LogisticsMover specifically for the needs of the logistics industry to move roll cages and carts where space, people and merchandise work closely together. It has the capability to move loads up to 2,200 lbs.
In addition, the LogisticsMover is also designed to move loads on ground with a gradient of up to 30% up or down, giving operators control when operating in environments that are not flat. When moving materials manually, gradients create a risk to the operator and load, adding strain and the danger of uncontrolled movement.
As with other MasterMover electric tuggers, the LogisticsMover is packed with safety features to ensure operators remain safe and risk is reduced. The machine features an emergency stop button in addition to simple speed controls. The machine cannot be moved without operator engagement with the controls. A safety light can also be fitted as an option.
The LogisticsMover has a cable locking mechanism for securely attaching to loads. For an upgraded hydraulically secured option, the SM100+ and SM200+ have this additional feature.
"Within logistics, staff are often asked to move materials within warehouses or depots, into stores or into customer premises. Logistics companies are naturally focused on safety and employee well-being, and the LogisticsMover is designed with that in mind to provide the right tool to people moving often high-value items that, if moved in a more manual fashion, would put operators under strain and increase risk," said Andy Owen, Director and Partner at MasterMover.
"Logistics companies are under an ever-increasing pressure to drive efficiency, given changing customer demands and challenging market conditions in an age of increasing costs. The LogisticsMover offers that efficiency by ensuring loads can be moved easily and safely and with great maneuverability, reducing the risk of damage to loads and premises and keeping operators safe."
MasterMover offers a wide range of machines capable of moving items weighing hundreds of tons, with a proven track record in applications such as aerospace, wind and nuclear energy, pharmaceuticals, and heavy manufacturing. The company's Compact range, which now includes the LogisticsMover, offers a range of machines to move smaller loads and is widely used across sectors such as retail and logistics, as well as for lighter-load applications across manufacturing.
MasterMover products are available as pedestrian, remote-controlled and autonomously operated solutions to offer customers total flexibility to select the solution that suits their requirements.
About MasterMover
MasterMover is a world-leading manufacturer of electric tugger solutions, designed to improve operational efficiency and safety when moving wheeled and semi-wheeled loads. The company focuses on innovation, research, and development to provide the widest range of electric tugger products on the market, with pedestrian operating, remotely controlled and fully Automated Guided Vehicle (AGV) options available, in addition to MultiLink technology to combine the power of a range of machines into a single solution.
MasterMover operates globally through direct relationships and a network of sales and service partners. The company works with an enviable range of world-leading names across industries such as manufacturing, aerospace, energy, pharmaceuticals, retail, logistics, waste and facilities management, and healthcare. With in-house engineering experience, MasterMover has a successful track record in delivering bespoke projects for a range of customers.