How To Enhance Your Biopharmaceutical Single-Use System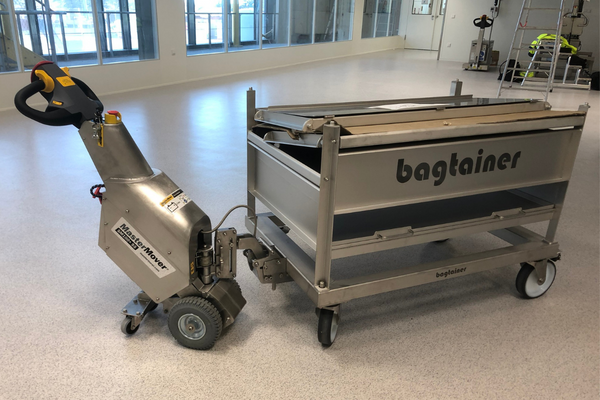 As the advantages of single-use systems become widely recognised across the biopharmaceutical industry, there is a move from large-scale facilities with fixed, stainless steel equipment to laboratories that are agile, efficient and able to react to changing demands.
Single-use systems are a great solution for research and development stages, clinical trials and increasingly for commercial manufacturing too.
The Benefits of Single-Use Systems
Why are more biopharmaceutical companies choosing single use over traditional fixed equipment?
One factor is cost. Less water is used during cleaning, meaning that energy expenditure can be reduced by up to 80% when compared to a traditional facility. With less need for expensive sterilising, maintenance and cleaning, it makes sense to adopt other solutions that will reduce waste and control spend.
Maximise production
Meanwhile, because of the lower risk of contamination and less focus on time-consuming cleaning processes in single-use versus fixed equipment, production yields are higher.
Ideal for faster lab suite changeover times, single use is becoming a popular choice for laboratories which need to research or make more than one product.
Make better use of space
Modular and mobile labs which make use of single-use equipment are well placed to react to market demand. It allows facilities of all sizes to change at a moment's notice, accommodate additional employees and be prepared for new opportunities. With moveable furnishings and equipment, it is possible to be a facility that is truly fit for the future.
How to Enhance a Single-use System Even Further
One of the challenges of adopting wheeled, moveable and single-use systems is how to transport equipment safely and efficiently – while still maximising the potential for faster changeover times.
The answer is a load moving solution that perfectly complements mobile and modular design in laboratories and manufacturing facilities. MasterMover electric tugs allow wheeled equipment to be moved easily and efficiently for greater flexibility and improved changeover times.
Our machines are also available in stainless steel for use in clean room and laboratory environments.
We're helping customers in the biopharmaceutical industry to move:
• Chromatography columns
• Single-use mixers
• Totes
• Reactors
• Vessels