ATEX Electric Tugs Provide Safety and Efficiency North Sea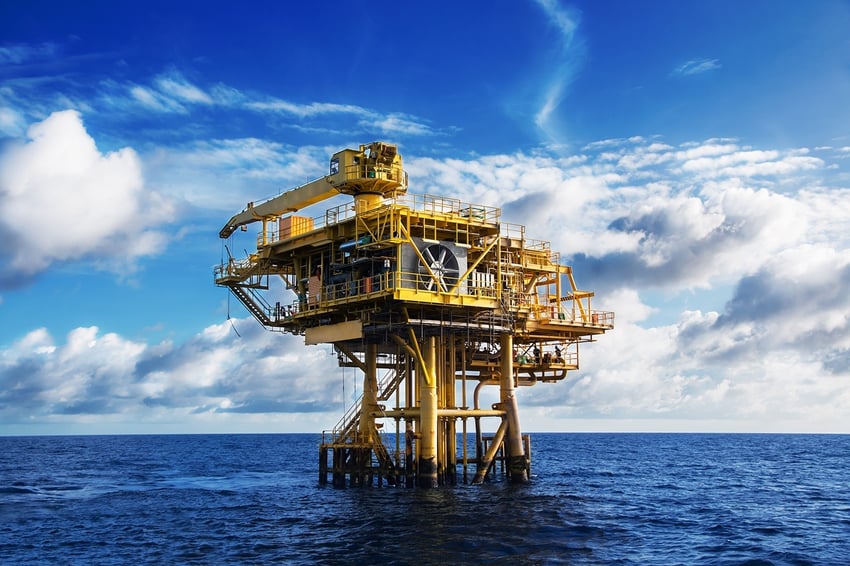 ATEX electric tugs engineered to the specific requirements of the UK oil and gas industry have been supplied by MasterMover.
Two MT2000+ electric tugs have been specified by a major global oil and gas operator, for use on a platform in the North Sea UK sector.
The machines are ensuring the safe and efficient movement of materials on site on the North Sea platform, enabling a single pedestrian operator to easily push, pull and steer wheeled loads weighing up to a maximum of 20,000kg.
Both machines have been converted by Pyroban to ensure complete safety in accordance with the ATEX directive, to provide a purpose-built solution for the industry.
MasterMover forged an alliance with Safelift in 2017, who are renowned internationally across the oil and gas industry for their offshore knowledge and expertise.
Under the partnership, ATEX compliant electric tugs are developed to meet the specific needs of the oil and gas industry, for national and international markets.
Andy Owen, the Managing Director of MasterMover, which has its manufacturing headquarters in Ashbourne, Derbyshire, said: "We have the ability to provide project engineered solutions to the oil and gas industry.
"The conversions by Pyroban ensure they are safe for operation in potentially explosive atmospheres, in compliance with ATEX.
"This includes the introduction of enclosures to house many of the components as well as surface temperature cooling, to ensure the motors, brakes, electrics and other components remain below the required auto-ignition temperature.
"Temperatures are also monitored and a controlled shut down of the tug occurs if they exceed the recognised limit."
Ritchie Barron of Safelift, based in Inverurie, Aberdeenshire, said: "Our partnership with MasterMover provides the oil and gas industry with a bespoke solution to meet the needs of this specialist international sector.
"The electric tugs supplied to the North Sea UK sector are engineered specifically to UK conditions, and we have the ability to fine tune the machines to meet bespoke requirements around the world, in accordance with individual project demands."