MasterMover Launches World's Most Powerful Electric Tug Solution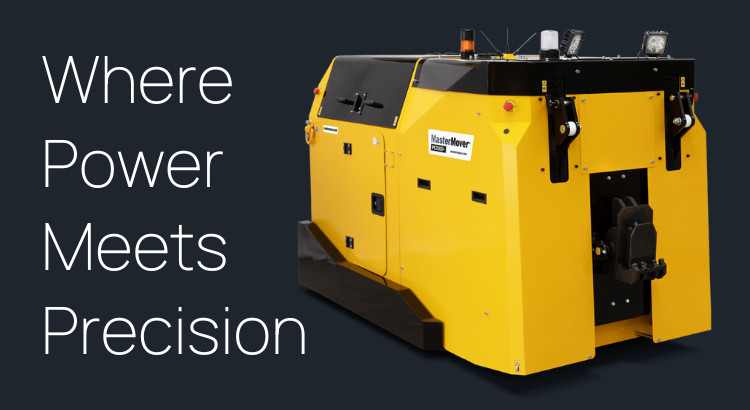 MasterMover, the global leader in electric tug solutions, has announced the launch of its new remote controlled PS7000+ model, featuring an impressive weight capacity of 70,000kg and patented MultiLink technology.
Designed to enable a single operator to safely move loads of up to 70,000kg with a single machine, the PS7000+ is the ideal solution for heavy industrial manufacturing industries, where the movement of large, heavy loads presents serious challenges around operational efficiency and safety.
Featuring a remote control operation, the PS7000+ allows an operator to take up the ideal vantage point when conducting the movement of a load, delivering unparalleled visibility and maximising safety.
With the launch of the PS7000+, a single machine can move up to 70,000kg. Through MasterMover's innovative MultiLink technology – a patented system enabling the multiple electric tugs to work together under the control of a single operator – this weight capacity is increased, meaning the PS7000+ is equipped to take on the most extreme movements of heavy wheeled loads.
The PS7000+ adds additional weight-moving capacity to the PowerSteered range of remote-controlled electric tugs from MasterMover. Offering a more compact and flexible alternative to traditional material handling systems, such as overhead cranes, fixed rail systems and large, high capacity forklift solutions, the PS7000+ helps industrial manufacturers discover greater efficiency and flexibility, whilst driving safer operations.
The launch of the PS7000+ comes after MasterMover was recognised with the King's Award for Enterprise in Innovation earlier in the year, demonstrating commitment to continuous innovation and product development.
We believe the machine to be the world's most powerful electric tug solution, with the PS7000+ joining our best-in-class PowerSteered range and enabling us to provide our customers with another powerful solution to move the heaviest loads.

James Jones

Partner & Director
"The launch of the PS7000+ once again reflects our dedication to product development and evolution. The PS7000+ is a natural evolution of our PowerSteered range, with our PS800+ and PS3000+ models already available to move 8,000kg and 30,000kg, respectively," said James Jones, Partner & Director.
"The PS7000+ enhances our ability to help our customers take on the toughest load movement challenges they face. Typically, customers moving the heaviest loads rely on large, cumbersome equipment, but with the launch of the PS7000+, they can benefit from a significantly more compact alternative. We're excited to see what opportunities the PS7000+ presents for our global customer base."
MasterMover offers the widest range of electric tugs and tows on the market, with pedestrian operated, remote controlled and fully autonomous (AGV) solutions available. The company's products are used globally in over 70 countries, across industrial manufacturing, retail and logistics, and facilities management.
About MasterMover
MasterMover is a world-leading manufacturer of electric tug solutions, designed to improve operational efficiency and safety when moving wheeled and semi-wheeled loads. The company focuses on innovation, research and development to provide the widest range of electric tug products on the market, with pedestrian operated, remotely controlled and fully Automated Guided Vehicle (AGV) options available, in addition to MultiLink technology to combine the power of a range of machines into a single solution. 
MasterMover operates globally through direct relationships and a network of sales and service partners. The company works with an enviable range of world-leading names across industries such as manufacturing, aerospace, energy, pharmaceuticals, retail, logistics, waste and facilities management, and healthcare. With in-house engineering experience, MasterMover has a successful track record in delivering bespoke projects for a range of customers. 
Supporting Media
Images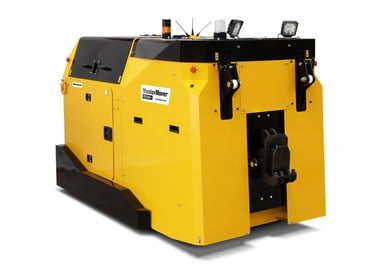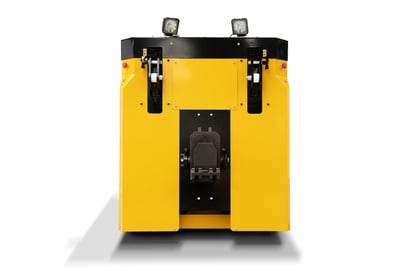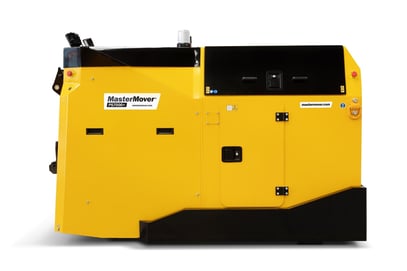 Videos
Embed code
<iframe width="560" height="315" src="https://www.youtube.com/embed/tRoY0o-oBOA?si=4JtB3PlacyJ4hRtK" title="YouTube video player" frameborder="0" allow="accelerometer; autoplay; clipboard-write; encrypted-media; gyroscope; picture-in-picture; web-share" allowfullscreen></iframe>