Unveiling Excellence: Our Refreshed Brand and Innovative Website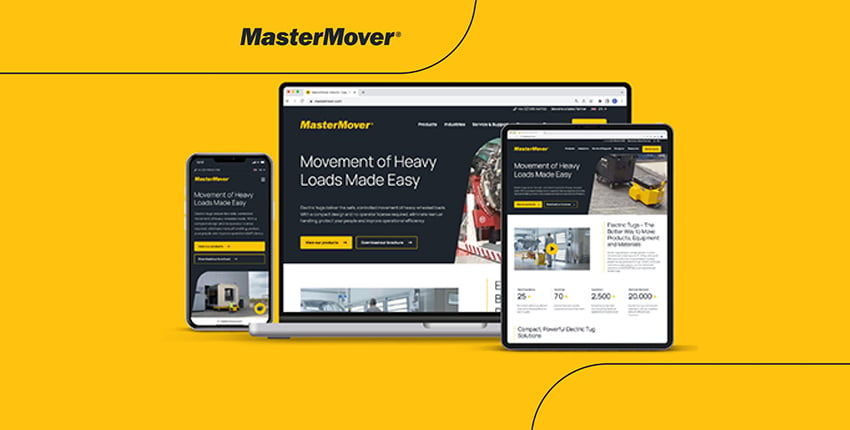 Introducing our newly updated brand identity and cutting-edge website, a true testament to our unwavering dedication to providing exceptional customer experiences. At MasterMover, we have reimagined our entire image and online platform to enhance every interaction. This evolution goes far beyond aesthetics; it is about delivering an unparalleled customer journey.
Embracing Change for Customer-Centric Growth
In response to the ever-changing business landscape, we have revitalized our brand identity to reflect our core values and future aspirations. This reimagined transformation goes beyond mere aesthetics and serves as a testament to our unwavering commitment to innovation and exceptional customer service. By harmoniously blending colors, typography, and visuals, we have not only captured the essence of our brand but also fostered trust and engagement. This renewed identity truly encompasses our growth, adaptability, and unwavering dedication to putting our customers at the heart of everything we do.
Seamlessness Redefined
Our new website is a gateway to enhanced user experiences. Designed with you in mind, it offers intuitive navigation, effortless exploration, and efficient information access. The platform's user-centric layout aligns with our commitment to customer excellence from the initial touchpoint to continued engagement. Discover an engaging home page, detailed product information, updated company information, and a wealth of resources—all within a click's reach.
Empowering Your Experience
Uncover a wealth of advantages as you navigate through our new website. Gain effortless access to electric tugger information, empowering you to make well-informed decisions. Immerse yourself in an interactive experience filled with captivating videos and informative infographics. Enjoy faster website speed that prioritizes your valuable time. Seamlessly transition between industry sections and delve into detailed product information for a comprehensive understanding of our exceptional offerings.
Shaping Excellence
Your feedback fuels our continuous improvement. Share your insights on our refreshed brand and website, helping us refine and enhance your experience. Your input guides our ongoing efforts to deliver superior interactions and services.