Fire Engine Vehicle Manufacturer Reduces Risk
When it comes to manufacturing commercial vehicles, making sure the production line runs as smoothly and safely as possible is key to maximizing profitability while still meeting demand. For one of Europe's best-known producers of fire engines and equipment, the need to reduce risk to employees made MasterMover's electric tugger solutions a natural fit.
With several sites across Austria and Germany, our customer specifically wanted a better way of transporting heavy water tanks and other equipment at one of its Austrian plants. The components, which can weigh up to 6,600 lbs., had been previously moved by hand on carts – a risk to both high-value parts and staff.
MasterMover GmbH, the German division of MasterMover, is based in Olpe, centrally located between Dortmund and Frankfurt and around 70km from Cologne. It handles inquiries, sales and servicing for customers in Germany, Austria and Switzerland.
When the customer asked Markus Schubert, head of the German office, for support, he advised on an ATT400+.
In action...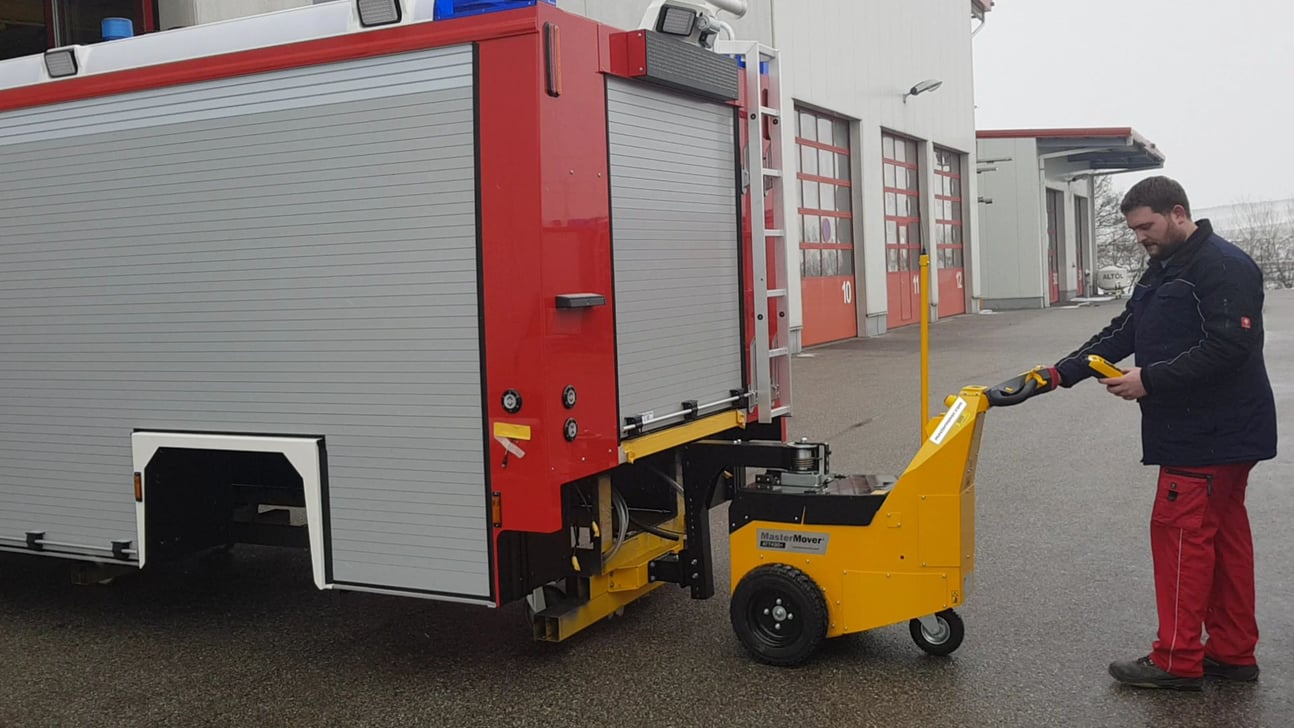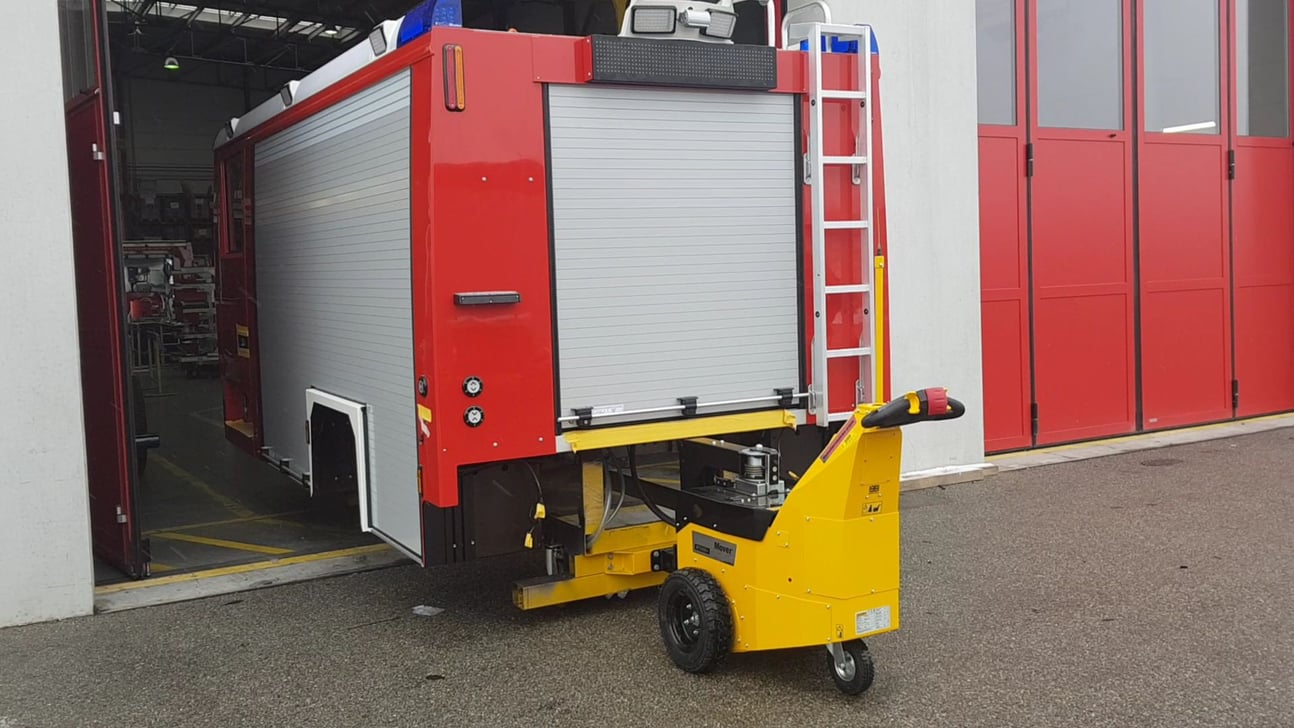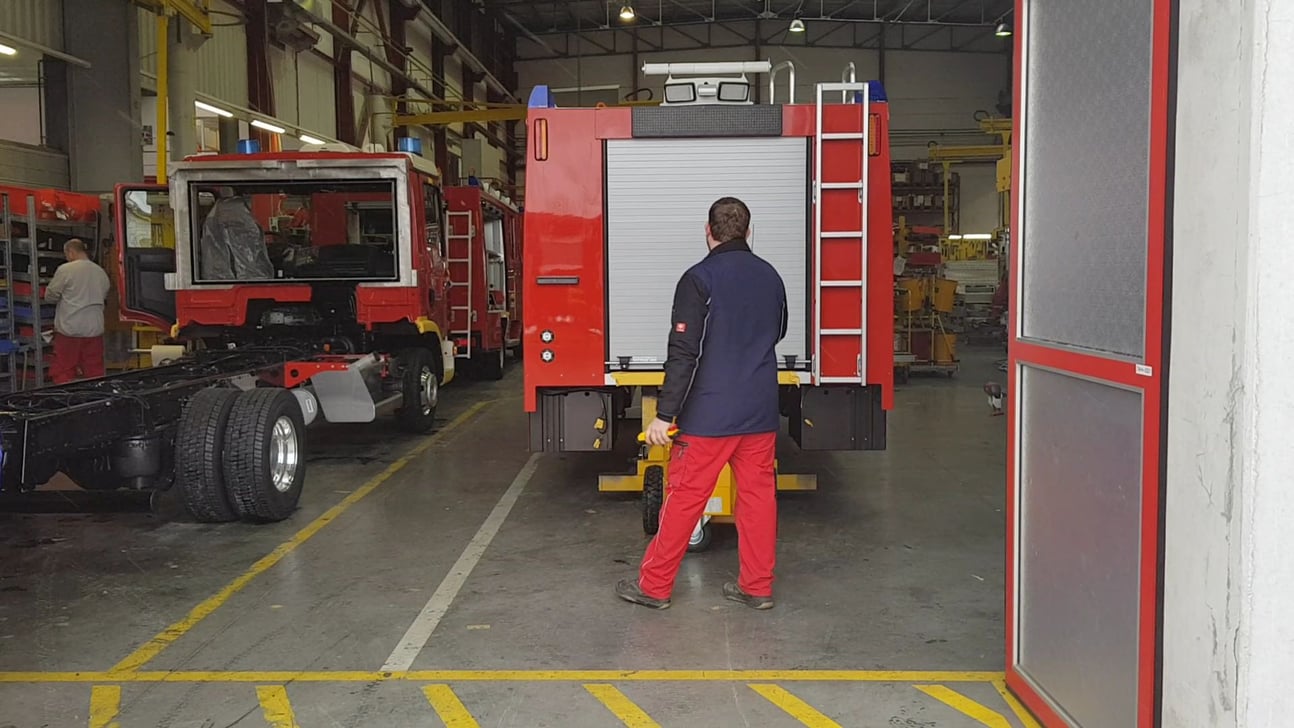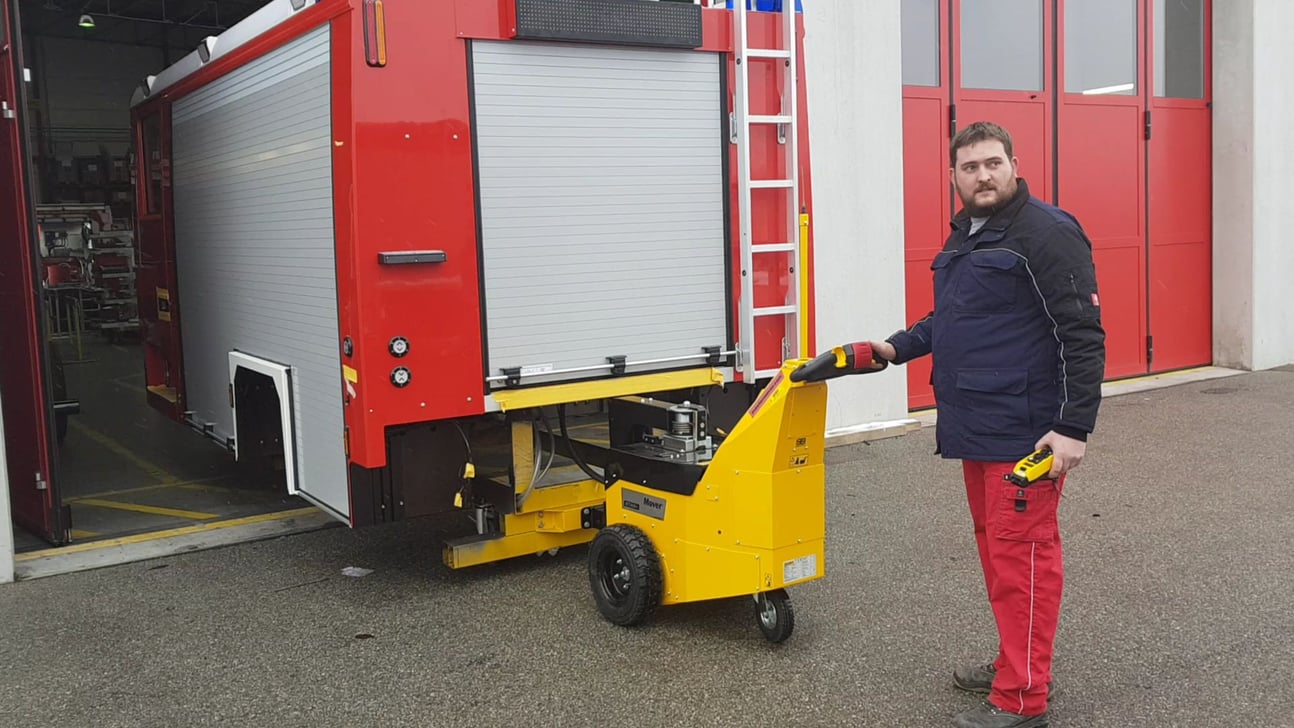 An AllTerrain electric tugger with hydraulic coupling that can push and pull loads of up to 11,000 lbs., it includes a tough steel chassis and robust height adjustable wheel for greater control even on uneven surfaces.
In addition, the customer opted for remote-controlled operation so that users can stand clear and have complete visibility of potential obstacles when moving equipment.
Markus said: "The ATT400+ has had a real impact on efficiency and safety. What they wanted was to reduce the risk of the carts rolling away. With the ATT400+, there is far greater control, with no danger to objects or people. Now, it is possible for one person to safely move water tanks and equipment. It is quicker while also being less labor-intensive, allowing the rest of the workforce to get on with other jobs and therefore saving time across the whole production process."
MasterMover works with commercial vehicle manufacturers across Europe and beyond, for safer material handling solutions that also reduce non-value-added time and create leaner production processes.