Don't Take Risks When Times Get Busy: How Retail And Logistics Companies Can Minimise Risk When Using Roll Cages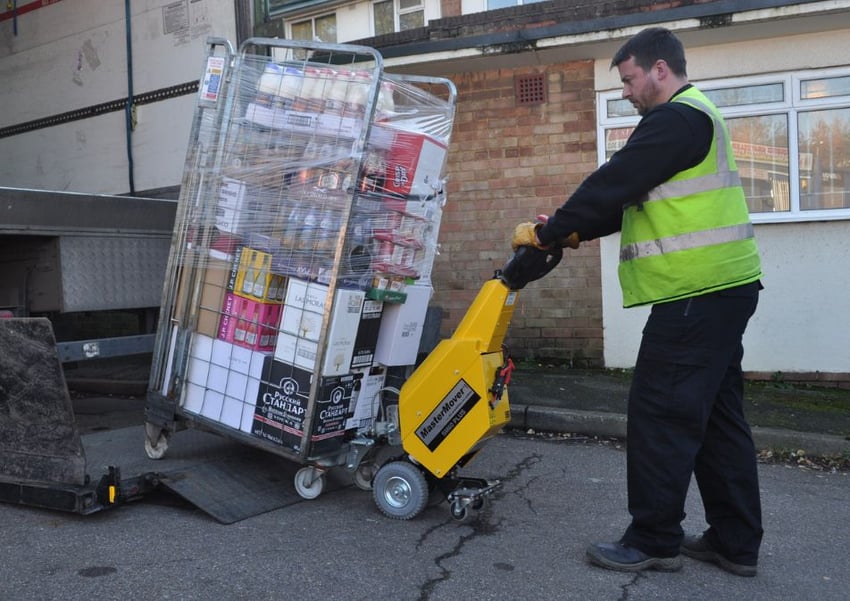 As Christmas and the New Year sales period approaches, retail and logistics companies face pressure to keep shelves stocked and customers happy. Roll cages (otherwise known as roll containers or roll pallets) are commonly used to efficiently transport goods between warehouses and shops, or within a shop from storage to sales floor. Still, when times get busy, it can be easy to cut corners – and when it comes to moving roll cages, mistakes can be both costly and dangerous.
What can go wrong with a roll cage?
According to figures from the Health and Safety Executive (HSE) it's estimated that of those companies using roll cages, up to a third of accidents are roll cage related.
What exactly can go wrong?
Injuries to staff can be a result of:
• Pushing and pulling up and down slopes
• Manoeuvring over uneven flooring
• Attempts to correct overbalancing
• Crushing from toppling
• Repetitive loading and unloading
• Trapping of hands and feet
• Lack of training and inadequate supervision
Meanwhile, delivery drivers can be at risk from roll cages falling off tail lifts. Not forgetting members of the public who may be in danger because of poor visibility when moving heavily laden roll cages through congested areas.
The importance of roll cage safety
The potential for serious and life-changing injury is evident and employers have a legal responsibility to protect the health and wellbeing of their employees.
Since 2016, tougher sentencing guidelines mean that companies face far harsher penalties for breaches of health and safety law. When deciding on a sentence, the courts will assess the degree of harm caused, the culpability of the offender and turnover of the business – with guilty parties potentially forced to pay millions of pounds in fines.
Then there is the damage to corporate reputation if mistakes happen - customers, investors and the media have very long memories.
Moving roll cages safely
Staff training is essential when it comes to implementing safe working practices. For instance, the HSE recommends that heavier items should be stacked at the bottom of the roll cage to lower the centre of gravity and that cages should be moved no faster than walking speed. In addition, particular care should be taken when moving loads up and down slopes.
Reducing the need for manually pushing, pulling and steering can also significantly lower levels of risk.
Safety benefits of using an electric tug
Our SmartMover range easily and securely connects to a trolley or roll cage and offers moving capabilities of up to 1,200 kg, allowing a single pedestrian to push, pull and steer with little or no effort. An operator has complete control and total all-round visibility when moving heavy loads even over less-than-perfect and tricky surfaces.
Want to move heavier loads, multiple linked cages or empty nested roll cages? Take a look at our full product range for more information or contact our handling and moving specialists via our enquiry form.