Here's Why Global Leaders in Aerospace Trust MasterMover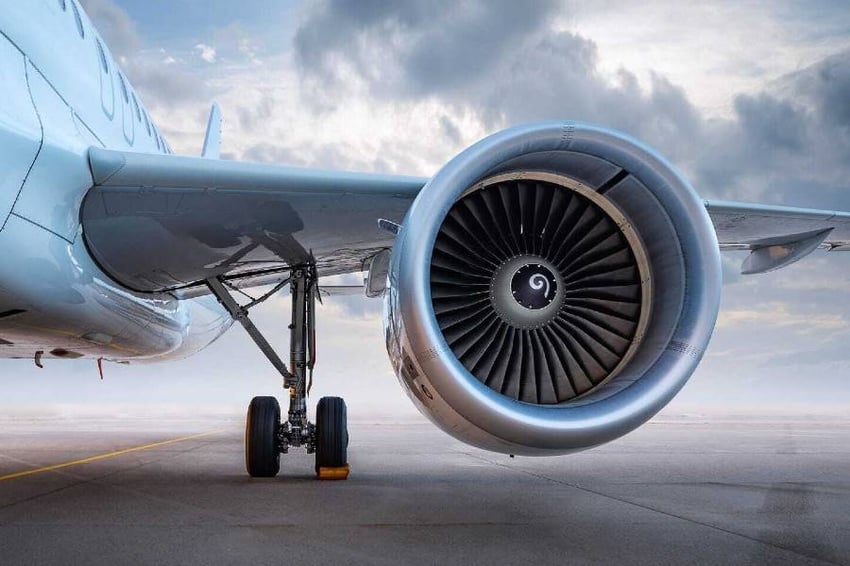 The aviation industry is shaped around core values of quality, efficiency, and safety. Meaning manufacturers and maintenance providers need quality solutions that complement their processes.
From testing and production through to repair, MasterMover electric tugs are relied on for load moving by leading names across the aerospace industry to deliver efficiency gains and achieve the precise movement of high-value components, products, and equipment.
Throughout the whole supply chain, both manufacturers and MRO providers are using electric tugs to unlock greater productivity and safer working processes, leading to time and capital savings.
Here's 3 reasons the aerospace industry chooses our electric tugs and tow tugs:
Durability and high-quality that deliver time and time again

Ability to deliver custom solutions and turnkey systems designed around existing systems and processes

Compact and powerful machines delivering safe, precise movements of high-value loads
MasterMover is perfect for integrating into assembly lines, and in fact helping to realise the full potential of flexible and mobile production facilities. Electric tugs are a vital component in ensuring the assembly line is as efficient and productive as possible.
What can electric tugs empower you to achieve?
High-value, low-volume industries like aerospace manufacturing and maintenance require dependable solutions that support value-adding processes. We enable you to benefit from:
Enhanced lean processes
With a license-free operation, our machines enable you to enhance lean manufacturing processes and reduce the wasted time associated with waiting for a licensed driver, dramatically cutting downtime and increasing operational efficiency.
Secure and safe movement of loads
Keeping high value loads secure and safe during movement is paramount. With a secure coupling system, electric tugs enable you to confidently move loads over 30,000kg.
A compact design means you can achieve precise movements even in congested areas, reducing the risk of costly damage to products or infrastructure. Adjustable speed settings further protect against collisions and facilitate the controlled movement of loads.
Improve workplace safety
They take the strain when moving heavy-wheeled loads, enabling manufacturers to remove any potential need for manual handling and facilitate safer movements. In utilising electric tugs, aerospace manufacturers and MRO providers can also reduce forklift misuse by integrating a solution specifically designed to keep loads safely on the ground.
Electric tugs in the field
A leading aerospace manufacturer adopted their first electric tug solutions over 15 years ago. Quickly realising the benefits of streamlined production processes, and maximum efficiency, today, over 70 machines are making all the difference at the factory in a variety of applications including moving wing components, finished wing sets and tooling.
What are electric tugs used to move?
Delivering tangible benefits in efficiency and safety, they are used in a variety of applications within the aerospace industry such as the movement of:
Aero structures such as nose cones, stringers, wings, fuselage, nacelles, and empennages in assembly

Jigs, moulds, tooling, and composites in production

Aero engines, stands and landing systems in maintenance

Staging, work access platforms and GSE (Ground Support Equipment) in MRO
Whether you're interested in implementing a cost-effective flowline production system or want to reduce turnover times in aircraft MRO, electric tugs drive increases in efficiency for manufacturers and maintenance providers alike.
Contact us today if you're interested in driving greater operational efficiency and reducing downtime in your manufacturing operations with an electric tug.