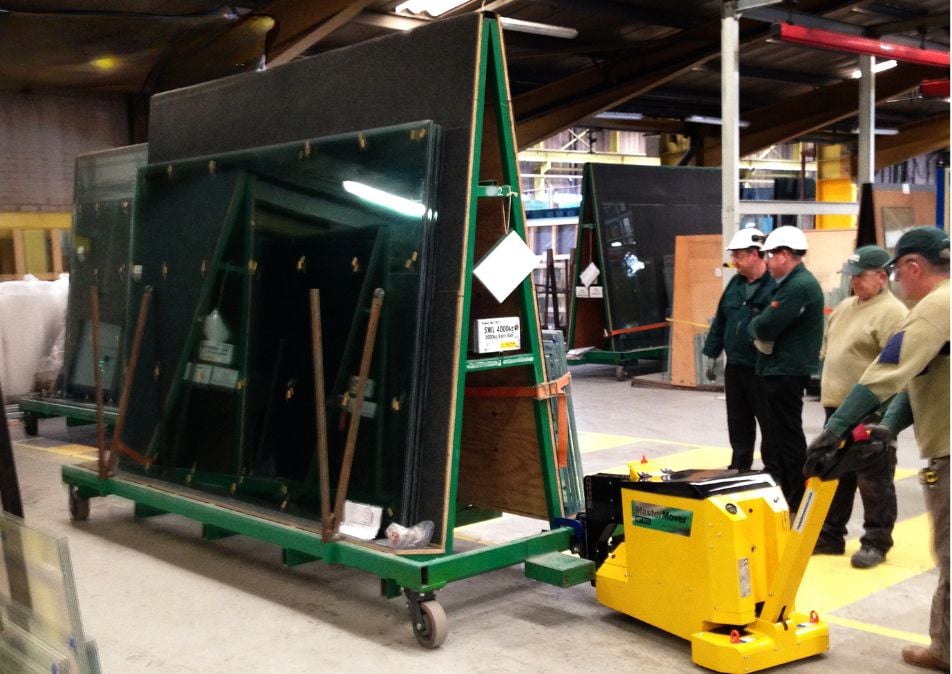 Why does it matter?
Finding the right solution in an ever-saturated material handling equipment market can feel daunting. Terms like 'electric tug', 'electric tow', and even 'tow tug' are thrown around and often used interchangeably to describe the same piece of equipment by manufacturers. As a customer, how do you understand the difference?
We'll lay out the differences between an 'electric tug' and an 'electric tow' and explain why the two terms describe two different machine designs, designed for different jobs.
At the end, you'll have a clear understanding of the differences between the two, and a grasp on which machine style may best suit your application and needs.
What is an electric tug
Also known as a tugger!
Electric tugs utilise a weight transfer system and a specialist coupling set-up designed to get your load moving, steer it, and bring it to a controlled stop.
Our extensive range of electric tugs is the culmination of 25 years of fine-tuning and engineering expertise. From highly controlled movements in the biopharmaceutical sector to the movement of sub-assemblies in construction equipment manufacturing, our tugs continuously deliver proven performance for customers worldwide.
Definitions:
An electric tug: A machine designed to push and pull in an equal measure using weight transfer to gain traction.
Weight transfer – A clever system enabling the heavy movement of loads. Weight transfer involves a machine transferring an element of the loads weight down onto the drive wheel of the machine to gain traction, allowing compact machines to move very heavy weights.
Electric tug applications
Here are 3 things we look to understand when specifying a tug for an application:
What is a tow tug?
Unlike tugs, which utilise a weight transfer system to generate traction, an electric tow ultimately uses its own weight to gain traction and get loads moving. For many people, electric tows are a more recognisable solution as they typically encompass a simple plug-and-play design that uses traditional towing couplings to connect (such as drawbars, tow pins, and ball hitches).
Applications, where tows are often more suitable, are for pulling applications or where the movement requires extensive use in outdoor conditions. That's why our tows are designed with unique All-Terrain tyres, perfectly suited for use in demanding conditions, to deliver consistent traction on less-than-perfect floor conditions.
Definitions:
An electric tow tug – A self-weighted machine predominantly designed to pull (or as the name suggests tow!) loads
Self-weighted – This is where machines use their own weight to generate traction and in turn, move heavy loads.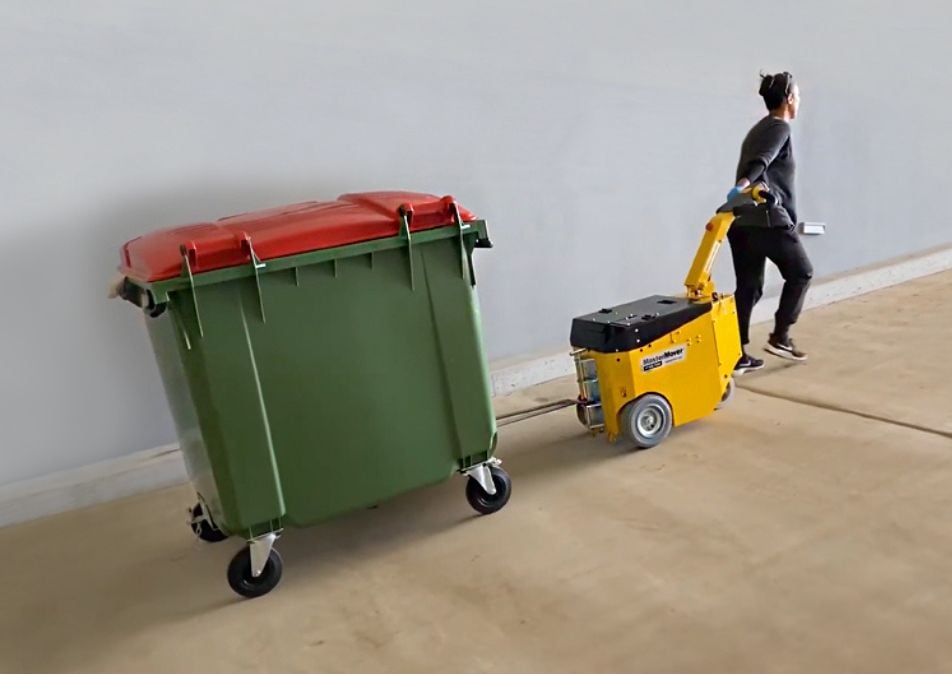 Electric tow tug applications
Electric tows are often preferred for applications with existing trolley and drawbar set-ups, or where the application was historically carried out by machines such as ride-on-tow-trucks. Our electric tows feature industry-standard coupling designs such as pin couplings and ball hitches which facilitate a plug-and-play solution to work with trolleys of corresponding design.
In the same way, we assess an application to understand if an electric tug is suitable, and we carry out the same evaluation for electric tows. This focuses on understanding your movement, connection point, and environment to assess if an electric tow is the right fit for your application.
With a design predominantly focused on pulling (towing!) applications, electric tows typically have a greater ability to pull as opposed to pushing, despite having the same motor output. Don't worry, electric tows can also push loads – but it's important that pushing requirements are talked through with your chosen supplier to make sure the movements you need are feasible with a tow.
An example of where features such as heavy-duty pulling capacity, compact design, and universal connection points are highly sought after, is within the maintenance of aero engines (MRO). Industries like this typically have a high volume of trolleys, carts, and dollies fitted with drawbars, meaning they require a machine that provides a universal connection point to their load – a perfect application for an electric tow.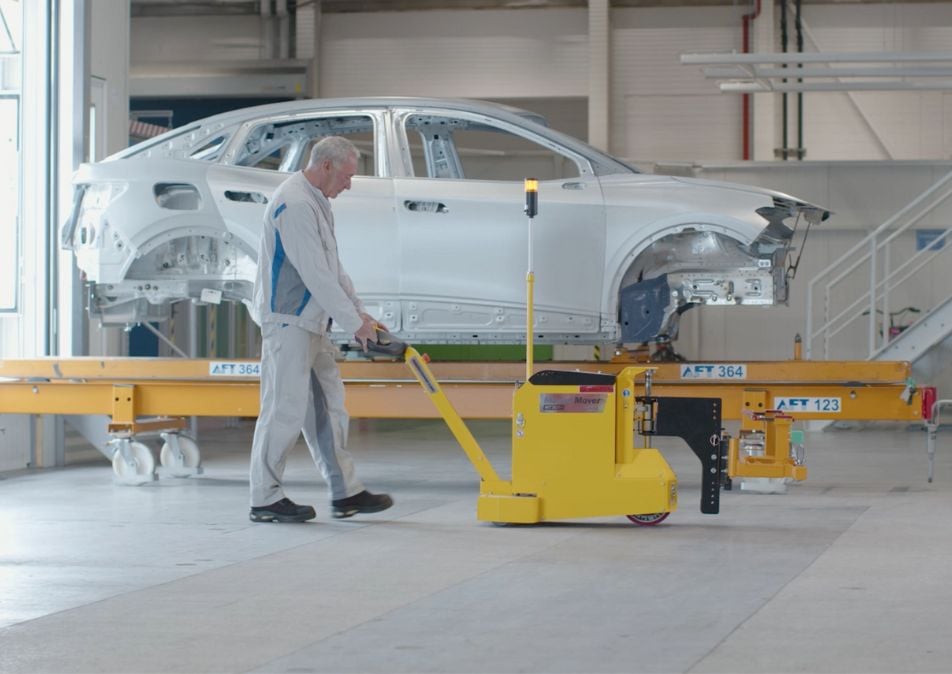 Tug vs tow tug – It isn't just about load weight
As we've outlined above, tugs and tows work in different ways and it's important that you work with a supplier who can interpret your needs to provide the right solution – whether that's a tug or tow unit.
It's important to recognise that 'electric tugs' and 'tow tugs' aren't interchangeable and finding the right solution isn't just about the load weight or rated handling capacity. A tug and a tow may both be rated to move a 20,000kg load but, one machine will be the right solution for your application, and one won't.
There are several variables and factors in your application that determine the right solution. At MasterMover, we'll work with you to understand your application and recommend a machine that is fit for purpose.
So, whether you need to precisely position a chromatography column in a cleanroom suite, or tow kitting trolleys to lineside – you're in safe hands with MasterMover.
The ultimate guide to electric tugs
Electric tug essentials
Looking to understand electric tugs in a little more detail?
We've compiled some helpful resources to get you started, covering everything from how they work, different types of batteries, getting the right connection point and more…