Electric Tug for a famous car manufacturer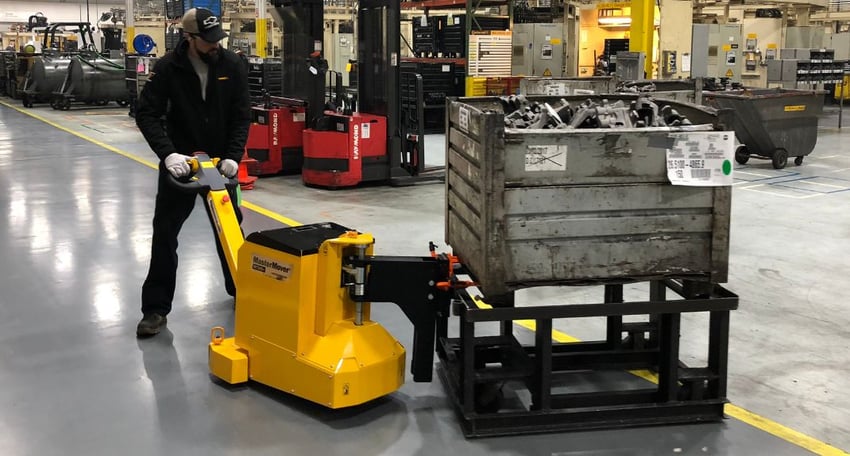 One of the biggest car manufacturers located in Germany, purchased an MT300+ electric tug from MasterMover GmbH. The vehicle production plant is a manufacturing environment consisting of chassis manufacturing, spraying and final assembly and has the capability of producing 90 luxurious chassis' daily.
Problem
The car manufacturer needed a flexible way to move goods in a new production hall. As part of the manufacturing process the press tools for the group need to be moved from one machine to another. Chassis parts are produced in low volume but they also needed an efficient way to move these through production.
Solution
The MT300+ electric tug solved the problem as it moved the goods efficiently and reliably through the production process. The company purchased the electric tug with a female combi coupling system. The car company used the electric tugs with this coupling system after seeing a demonstration of the tug. Before the company purchased, MasterMover calculated the required battery power with the manufacturer to give the desired outputs for their manufacturing environment.
The car manufacturer had previously purchased an electric tug from MasterMover and have now purchased this new machine for this particular job. After putting this new electric tug into operation, the company came back to us for another machine as they were so satisfied with the efficiencies the product gave them. All machines have a MasterMover service contract and as a courtesy we also keep in touch with the customer to check everything is to their satisfaction.
The machines are well used and are proving a valuable addition to their team!
Benefits
Easy to handle
Suitable for several trolleys
Licence Free
Reliable
Flexible usage in multiple locations