Ibertecnic Enjoys Success with MasterMover Sales Partnership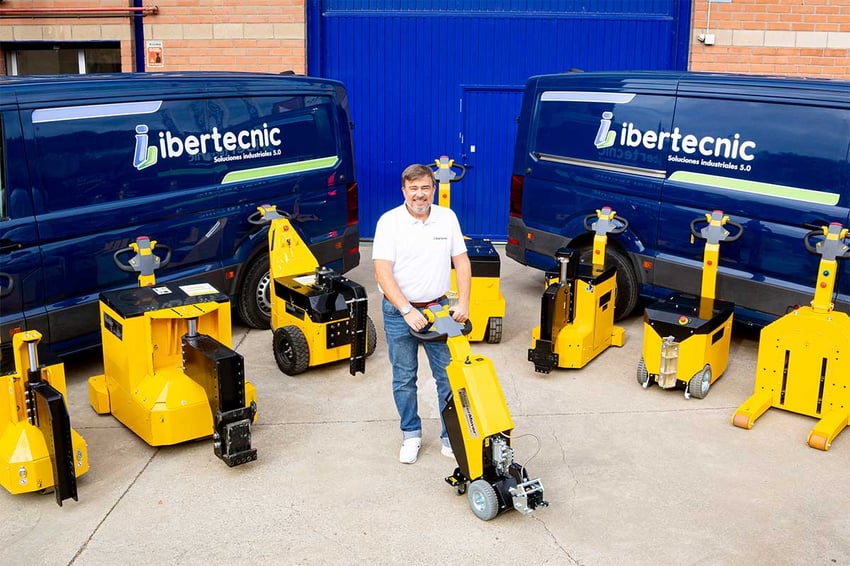 Spain-based Ibertecnic specialises in the sale of specialist load handling equipment and systems. The company is headquartered in Barcelona and has been in business since 1983. Ibertecnic's core capabilities include the sale and maintenance of equipment for moving loads, particularly for large, heavy or awkward items.
Ibertecnic is owned and operated by Alberto Gracia. With more than 25 years of experience in the moving equipment industry, he has used his expertise to build Ibertecnic into a leading provider of moving equipment in Spain and Portugal. Alberto is a hands-on owner who is involved in every aspect of the business, from sales and service to marketing. Ibertecnic provides innovative, efficient, and high-quality service and is proud to have a proven track record of commercial growth and customer success.
Alberto has seen a lot of changes to the manufacturing and logistics industries – but one thing that hasn't changed is the importance of quality equipment. That's why Ibertecnic trusts MasterMover products for its clients.
My relationship with MasterMover is not only professional – we've been friends for many years. They are world leaders for electric tugs with unrivalled technology and a wide range of solutions for the industry.

Alberto Gracia, Managing Director

Ibertecnic
Alberto first started using MasterMover products in early 2010, when he started looking for a particular ergonomic machinery to fill a gap in the industry that he believed would become vital in the following years.
"MasterMover designs electric tugs, a really unique concept on the market", explains Alberto. "Traditionally, forklifts and overhead cranes have been used to manoeuvre heavy or awkward loads. But the electric tug is specifically designed for this task, giving additional benefits around improved safety and efficiency, reducing the need for manual labour and improving productivity levels. They're also much smaller, so they're ideal for use in tight spaces.
"MasterMover provides the widest product range for both low weights at common applications, to the heaviest loads where special solutions and machines are required. Their innovative software, MultiLink, is particularly exceptional as it allows multiple electric tugs to be wirelessly synced to move awkward or especially long, heavy loads in a safe and convenient manner."
In his role as a sales partner, Alberto has helped many clients choose the right MasterMover product for their needs. Alberto has always been a huge advocate of MasterMover products, and he has always been impressed by their durability and ease of use.
"MasterMover makes our lives a lot easier," he says. "It means we are associated with the world's leading company in electric tugs. We work with a dynamic and highly-motivated organisation, and we get to enjoy the most advanced and continuous technology developments."
Working with MasterMover resulted in the creation of a new revenue stream, giving Ibertecnic constant demand and competitive advantage in terms of offering unique products beyond what's available through standard material handling options like forklift trucks.
"Working with MasterMover has given Ibertecnic opportunities to work within key industries where we can now establish relationships that will help to grow the company even more," Alberto says. "The relationship has been extremely valuable for us as it has enabled us to help many businesses throughout Europe improve their operations. Combined with Ibertecnic's expertise and dedication, it has allowed us to become one of the most respected companies in the region for load moving solutions."
As well as this, Alberto believes MasterMover are a great resource and comfort in terms of service and support.
"There's no doubt that we feel supported by MasterMover. We always have direct line access available with After Sales Customer Support. Whatever technical request we have – whether its new machine inquiries, after-sales support, spare parts, on-site queries from our service engineers or process advice – MasterMover are always there to sort whatever is needed. With their easy accessibility, we can rest assured that we have support no matter what."
MasterMover's Ongoing Support & Service
In terms of marketing and sales support, Alberto says he receives valuable cooperation.
"The MasterMover marketing department helps to provide us with a high number of new leads and opportunities each week, which makes it much easier for us to approach potential customers. The actions undertaken by the marketing department open doors for us and brings us automatically one step ahead of our competitors, giving us a competitive advantage."
Alberto is continuously impressed by MasterMover's state-of-the-art performance and focus on finding tailor-made solutions. This ensures the machines are always up to date with the latest industry standards.
"Along with their after-sales support and service, what really helps MasterMover stand apart from the crowd is its bespoke service. Customers can approach MasterMover with specific needs and be confident that they will deliver a solution that can meet those requirements."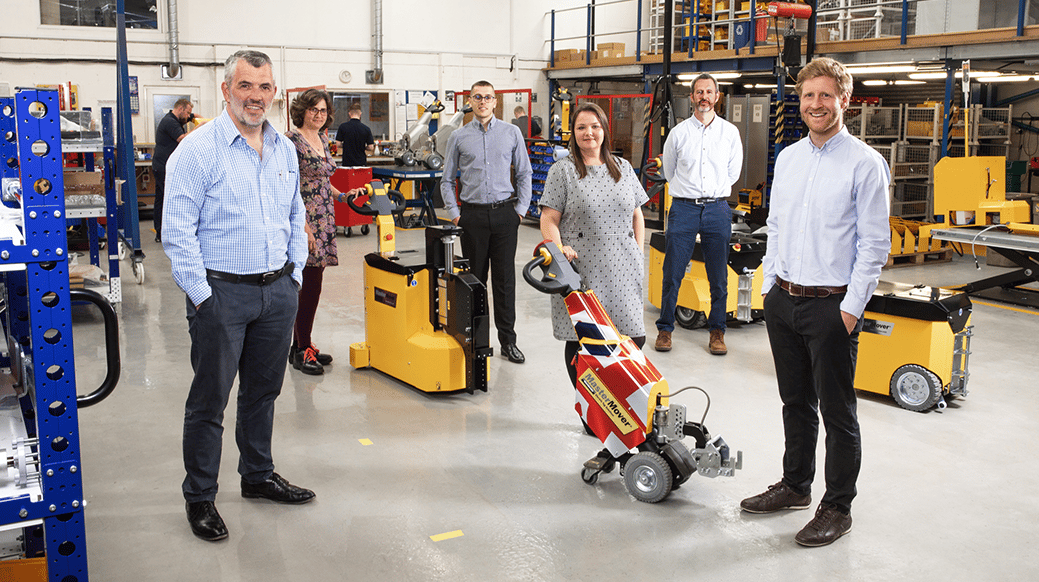 MasterMover is much more than just a company that manufactures electric tugs. It is a company dedicated to providing the best possible service and support to its sales partners and end-user customers. This commitment to excellence has resulted in MasterMover becoming the world leader in electric tug solutions, remote controlled and fully autonomous (AGV) options available.
"Working with MasterMover feels extremely easy, not only because of the company's profile, but also because of the brilliant team that makes it up," Alberto says. "My experience with them has been great and has allowed me to supply customers across Spain with the best products on the market."
So what does the future look like for MasterMover and Ibertecnic?
"Cooperation between MasterMover and Ibertecnic is solid and has not only maintained, but reinforced the development and expansion of our domestic market in parallel with MasterMover's growth around the world," Alberto says.
"It's clear the automation of processes through development of new machines with higher, more sophisticated control systems will be the next step for MasterMover and will drive further expansion."
"Because of MasterMover, we're able to offer the market a solution that we know will deliver for many years. We find in nearly all cases that the use of MasterMover products only expands within an organisation, giving us further opportunities.
"We look forward to working together closely with MasterMover for many years to come."