Creating Flexible Production for Industrial Manufacturers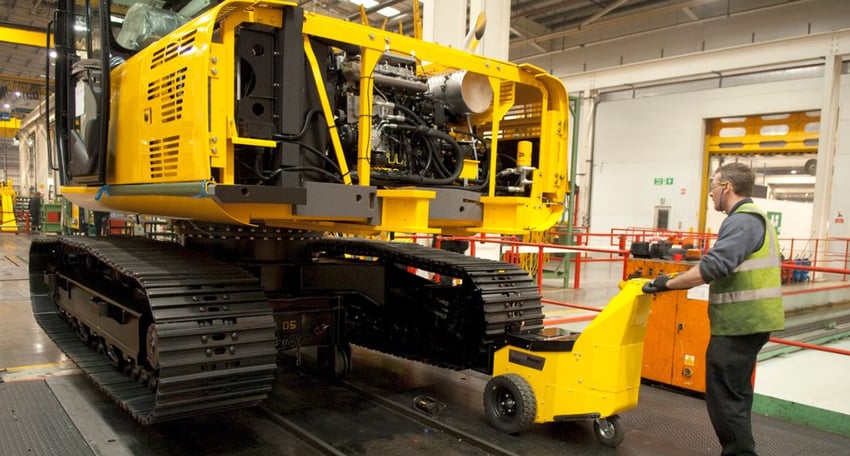 Leading manufacturers including JCB are benefiting from the improved efficiencies and flexibility electric tugs bring to industrial manufacturing. MasterMover, provider of worldwide electric tug solutions, believes that its technology offers a solution to the difficulty of achieving fluid assembly line processes in low to medium-volume manufacturing sectors.
Cost-effective Flow Lines with Electric Tugs
The company's MasterTug range has already become an integral part of the assembly line for customers in OEM manufacturing industries around the globe. The reason for MasterMover's success is that, where it is uneconomic to install expensive automation equipment and unsafe to use existing materials handling machines , electric tugs are providing a real cost-effective method of moving the whole product from stage one of the assembly process through to final inspection as well as delivering the components to the process.
Electric Tugs in Action...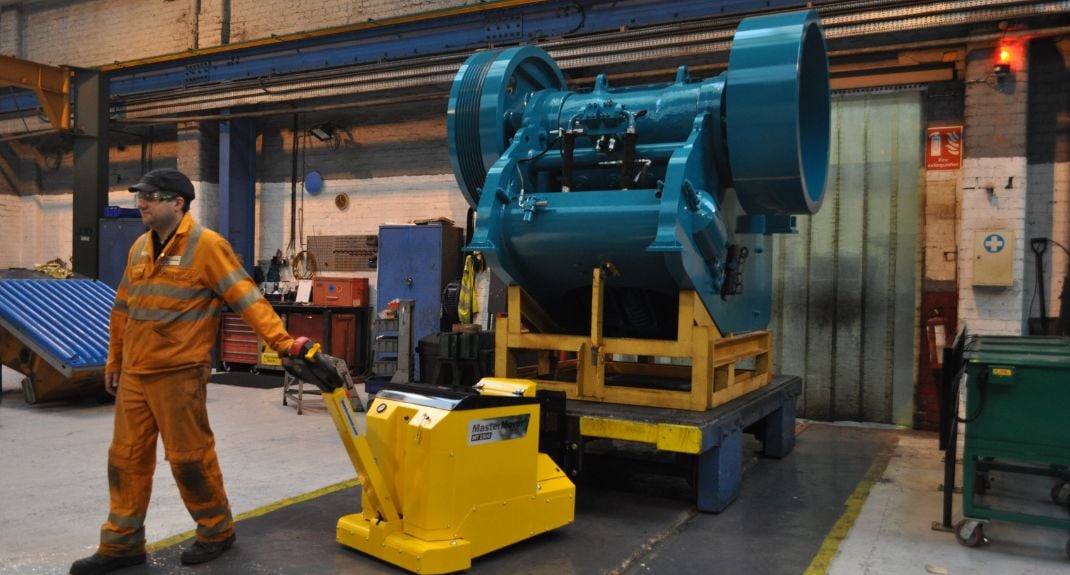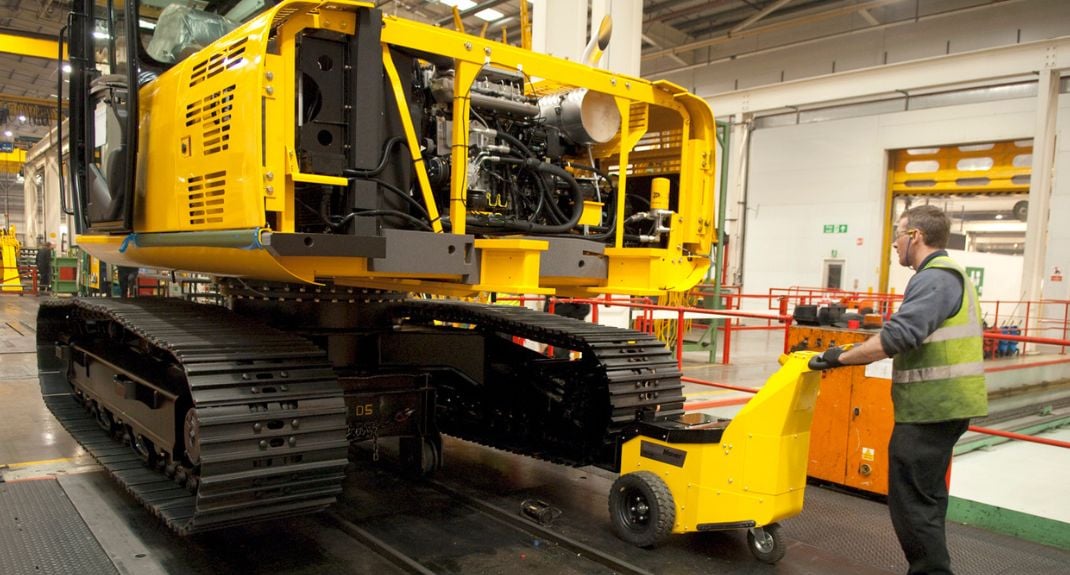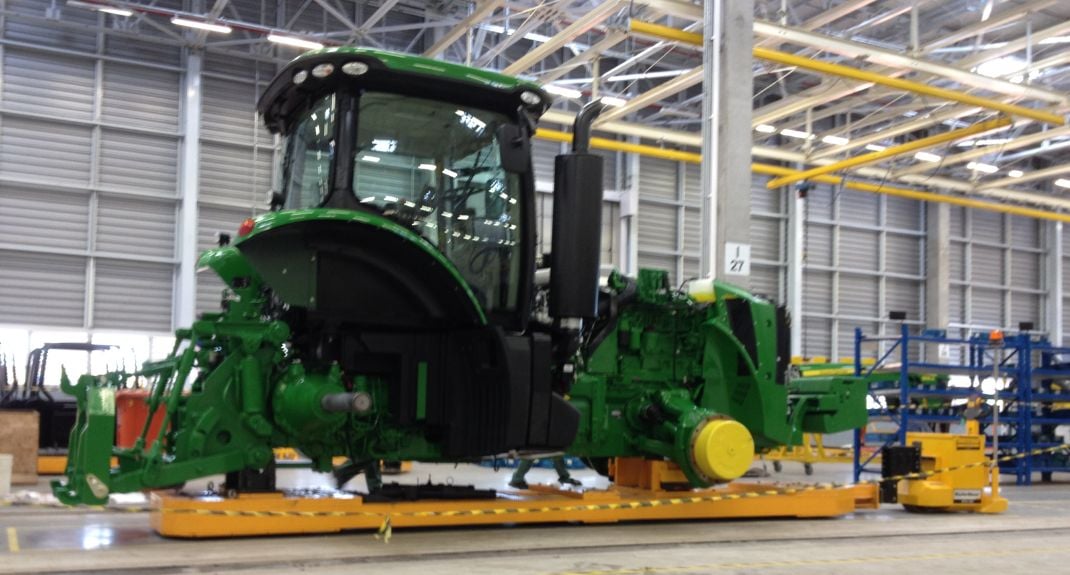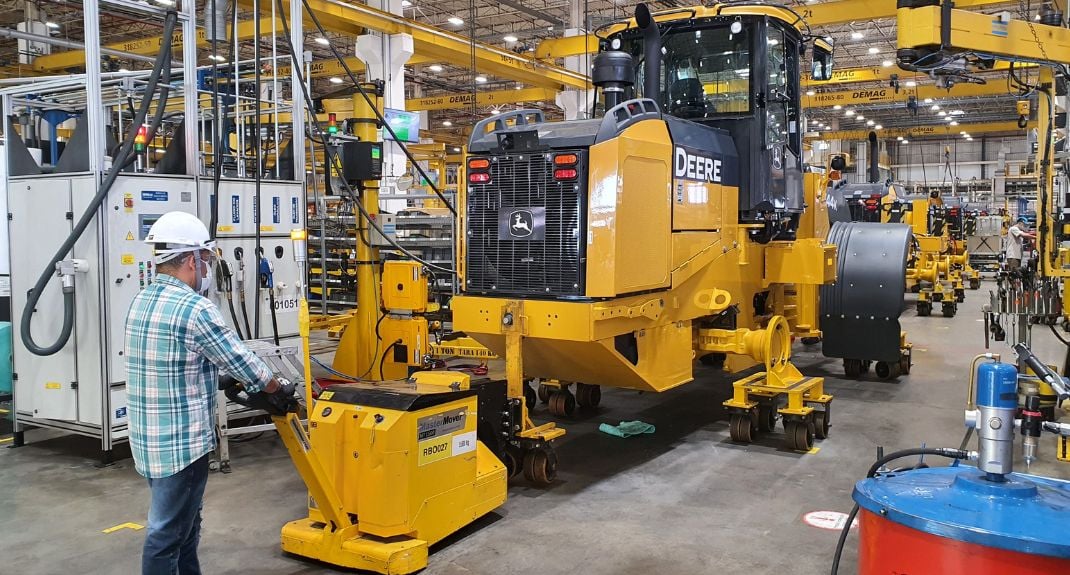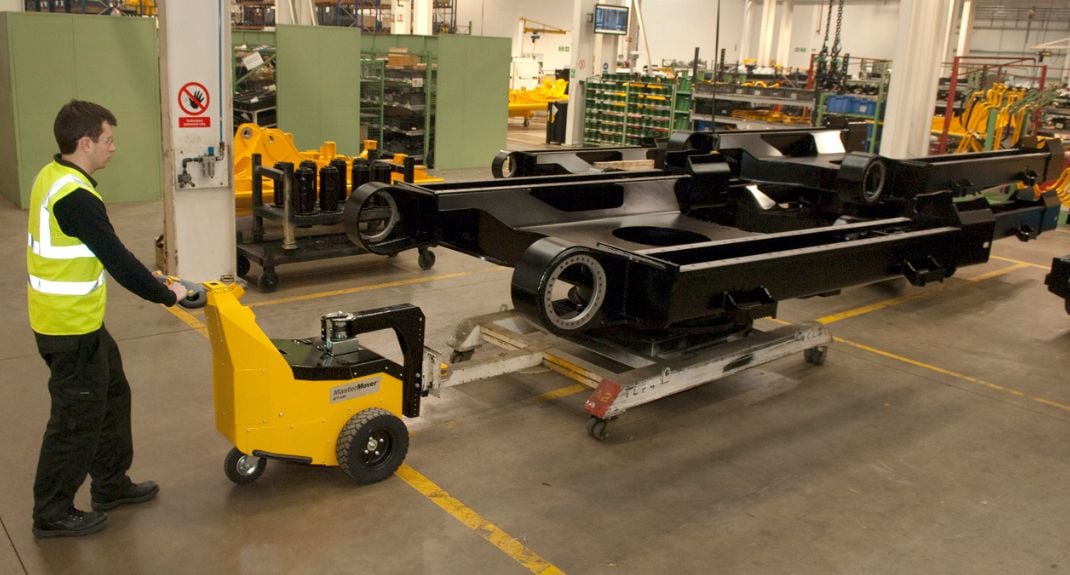 "The volumes involved in complex, high value manufacturing preclude the possibility of automation; nonetheless, there must still be a fast, efficient assembly process and a way of transporting sub-components," explains Andy Owen, Managing Director of MasterMover.
Historically, manufacturers have been required to reserve a large section of the factory to provide a road network for forklifts to transfer parts to a fixed location, where the product is assembled until complete. As MasterMover points out, this solution is not satisfactory in terms of efficiency.
MasterMover's solution is to use its MasterTug range, which can move parts from one stage to the next on trolleys. Designed and manufactured by MasterMover using the innovation of weight transfer, electric tugs enable customers to move heavy components with relatively small equipment by generating tractive force from the load itself.
Making Flexible Production a Reality
As a result, a single pedestrian operator can move trolleys in a safe and controlled manner without the need for forklifts or cranes within the factory. This means that the production line can be laid out to an optimum specification to suit the specific working practices of the product.
The long-term cost implications of this are enormous, according to Andy Owen...
In a traditional, fixed manufacturing environment, it is difficult to increase production volumes without building a factory extension to accommodate additional cranes or roadways. With our system, it can be achieved quickly and flexibly, enabling manufacturers to react to short-term boosts in orders.

Andy Owen, Partner & Director

MasterMover
"Furthermore, it enables ambitious manufacturers to develop new products without being forced to commit to long-term capital investment in a dedicated factory layout," he points out.
Trusted by the Biggest Brands
Amongst the blue-chip names which have used MasterMover electric tugs to improve assembly line efficiency is JCB, where MasterTugs are involved in moving components in the company's famous Heavy Products division.
"MasterMover tugs are bringing a real benefit to our operation, helping us to assemble a range of quality excavators weighing up to 46 tonnes," explains Poe Meadon, Materials Department at JCB Heavy Products. "The MT20 units are involved in delivering components from the paint shop to the assembly line, as well as moving part-assembled excavators through to final completion.
MasterMover tugs are bringing real benefits to our operation, helping us to assemble a range of quality excavators weighing up to 46 tonnes. The MasterTug units are involved in delivering components from the paint shop to the assembly line, as well as moving part-assembled excavators through to final completion.

Poe Meadon, Materials Department

JCB
"In addition, when we are building a bespoke model requiring special changes, we will move the assembly off the production line to a special area. Without MasterMover's assistance, this would be a difficult and time-consuming operation, but the use of MasterTugs ensures a smooth and highly efficient process," he adds