Making The Move From Manual To Mechanised In Biopharma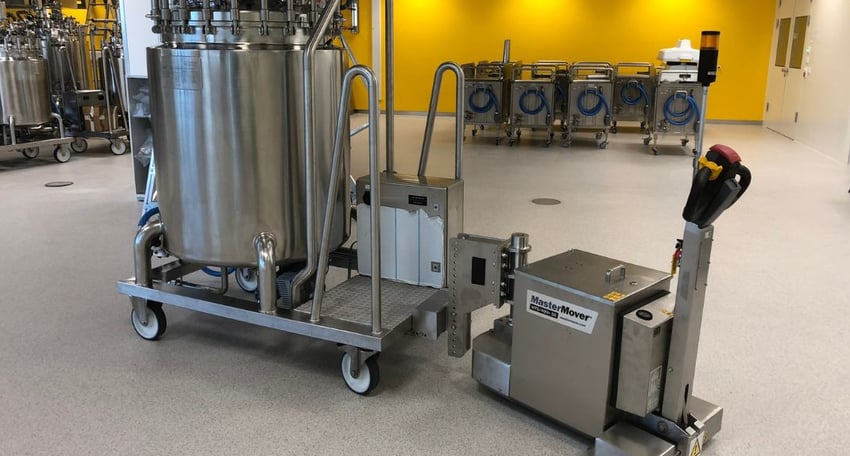 Alongside single-use systems, the ballroom concept continues to transform biopharmaceutical manufacturing operations. The core idea behind the ballroom concept is the need for process equipment to be mobile, achieved through mounting equipment on wheels.
On paper, this enables superior flexibility by simply allowing you to wheel in equipment as needed to scale up or pivot production. While this provides mobility and flexibility, it also increases the risk of manual handling injuries.
The practicality of simply 'wheeling in' a 10,000kg chromatography column is questionable and would certainly require multiple people.
Furthermore, relying on muscle power alone to move smaller process equipment such as totes and single-use mixers weighing around the 1,000kg mark presents substantial safety concerns.
The ballroom concept includes placing the bioprocess equipment on wheels, rather than in permanently fixed positions.
The challenge of manual handling in biopharma
Manual handling in biopharmaceutical cleanrooms counteracts the benefits of ballroom and single-use systems from both a safety and efficiency perspective.
Unfortunately, the risks associated with manual handling are all too often simplified as only coming from lifting activities, meaning that dangerous and exerting activities such as the pushing and pulling of wheeled equipment are often overlooked.
Expecting staff to manually move equipment such as tanks, totes, chromatography columns, and single-use mixers present risks of musculoskeletal disorders, injuries, and workplace absences.
The costs associated with manual handling are well publicised, with musculoskeletal disorders alone accounting for 7.3 million lost working days (HSE, 2022).
For many manufacturers, manual handling issues often arise from a misalignment between Procurement, EHS, and Production. Health and Safety leadership may have clear processes and procedures around how equipment should be handled by Process and Production staff. However, when procuring new equipment, how it will be moved isn't considered until it needs to be moved from one area to another.
"But our new tanks have handles and wheels, why do we need an electric tug?"
Unfortunately, a common misconception of wheeled equipment is that it can and should be moved manually simply because it has wheels. This isn't true and is a common misinterpretation not exclusive to the biopharma industry.
Wheels certainly play a role in mobilising loads, but ultimately staff shouldn't be pushing, pulling, and stopping heavy equipment even if it is on wheels. And yes, the same is true for handles, which are often installed on even the heaviest of equipment.
To reap the benefits of ballroom systems, correct handling aids such as electric tugs must be used to mitigate the safety issues of manoeuvring wheeled process equipment.
Making the move from manual to mechanised isn't as tricky as you'd think, and we offer tried and tested solutions that work with most wheeled biopharmaceutical equipment.
How to make things mobile
A core aspect of the ballroom concept involves having wheels on your equipment. However, having the right ones can make all the difference.
Not everything in your suite needs mechanical aids to help move it. For lighter loads, swapping out existing worn castors wheels with high-quality equivalents can drastically reduce the friction when moving and make things much easier for operators. Using high-grade quality castor wheels on heavier equipment also reduces the force required to move them with handling aids like our electric tugs, which means you'll ensure you've got a tug that will perform as needed.
An example of a ballroom layout, mobilised by electric tugs: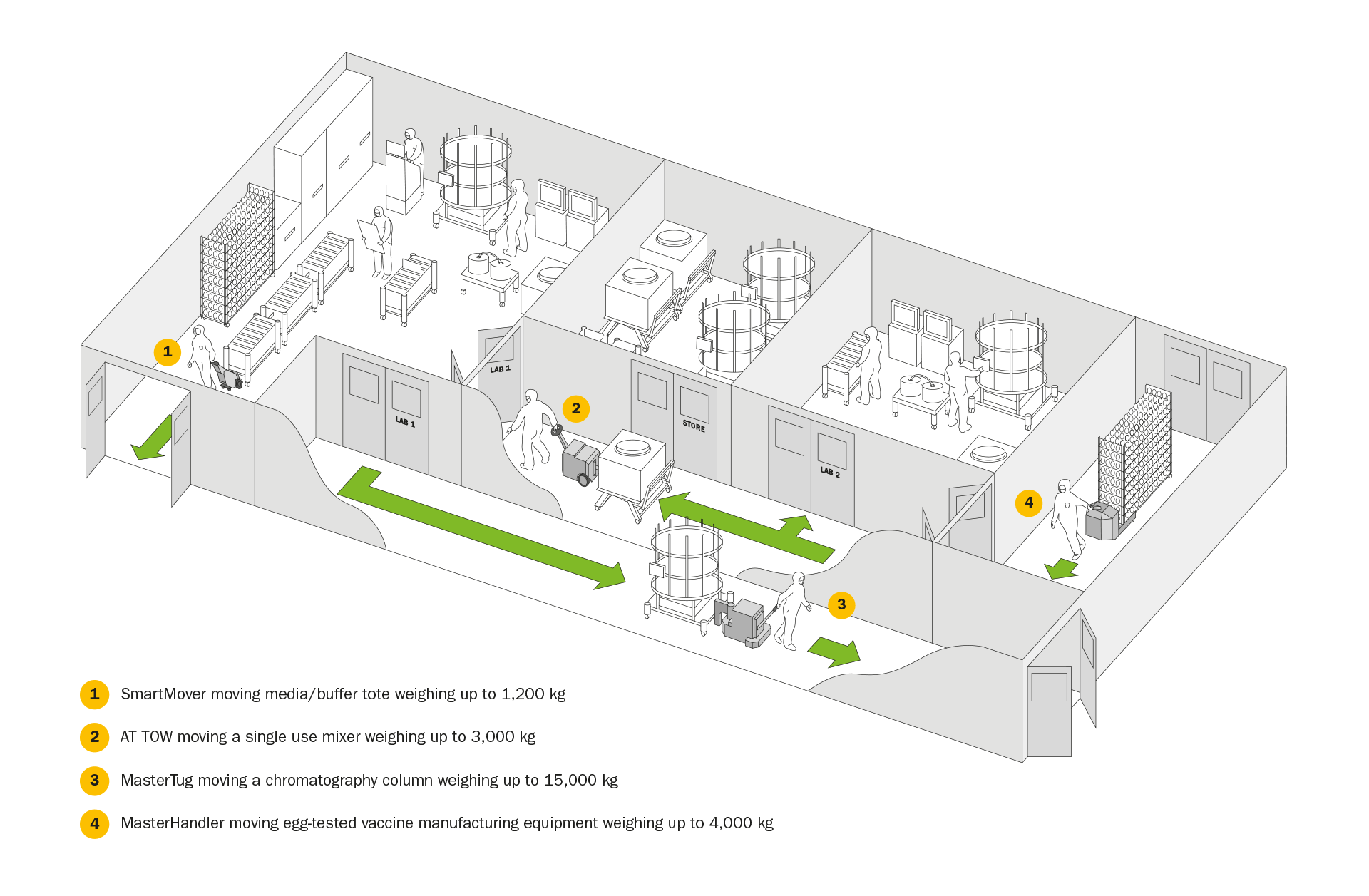 Making sure that your equipment is compatible with any mechanical aid is also important. This is relatively simple and with MasterMover's electric tugs, we can work with you to review any technical data and requirements to ensure any tug specified is 100% fit for purpose.
Part of this assessment involves understanding how an electric tug will connect to your equipment, your environment, and your planned route.
Whether you work in an existing facility looking to improve processes, or a greenfield site looking to hit the ground running, we can work with you, your integrators, and your equipment suppliers to ensure an accurate solution is provided.
The benefits of going mechanised
Our biopharma customers haven't looked back since making the move from manual to mechanised with our electric tugs.
Here are 4 of the benefits you can expect when making the move:
1. Improved Safety
The most obvious benefits are the reduced risk of accidents and injuries when moving heavy processing equipment – resulting in a safer working environment.
The pushing, pulling, and positioning of heavy processing equipment manually is a laborious task that increases the risk of musculoskeletal disorders and injuries.
Making the move from manual to mechanised enables you to reduce the risk of injuries in your processes.
2. Cleanroom-suite Flexibility
Incorporating an electric tug into your processes facilitates quicker configurations and suite changeovers. Contrasted against fixed equipment, mobile processing equipment enables manufacturers to change equipment configurations, and coupled with an electric tug – these benefits are furthered by reducing the time and resources required to do so.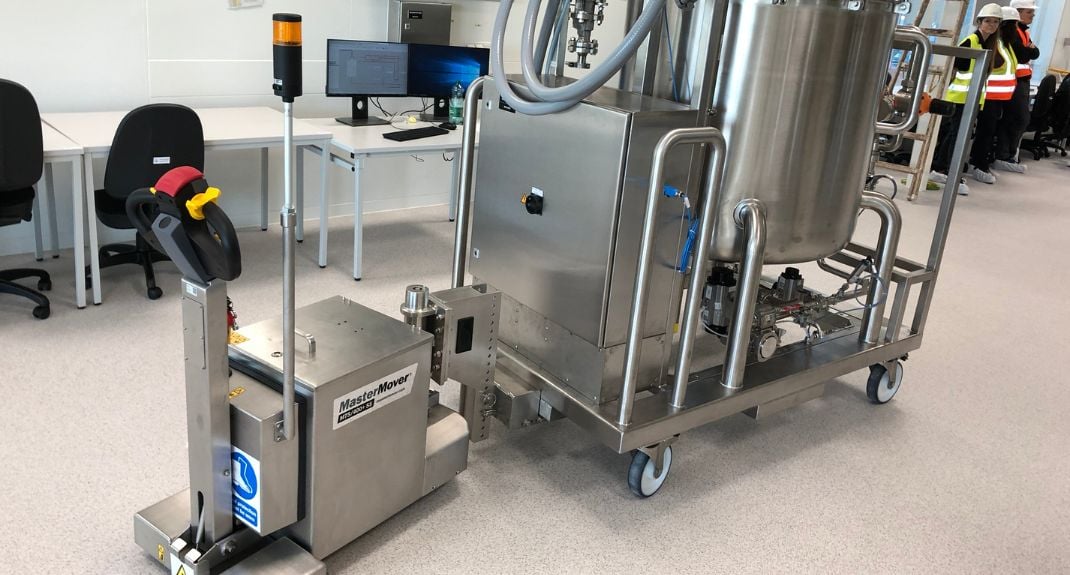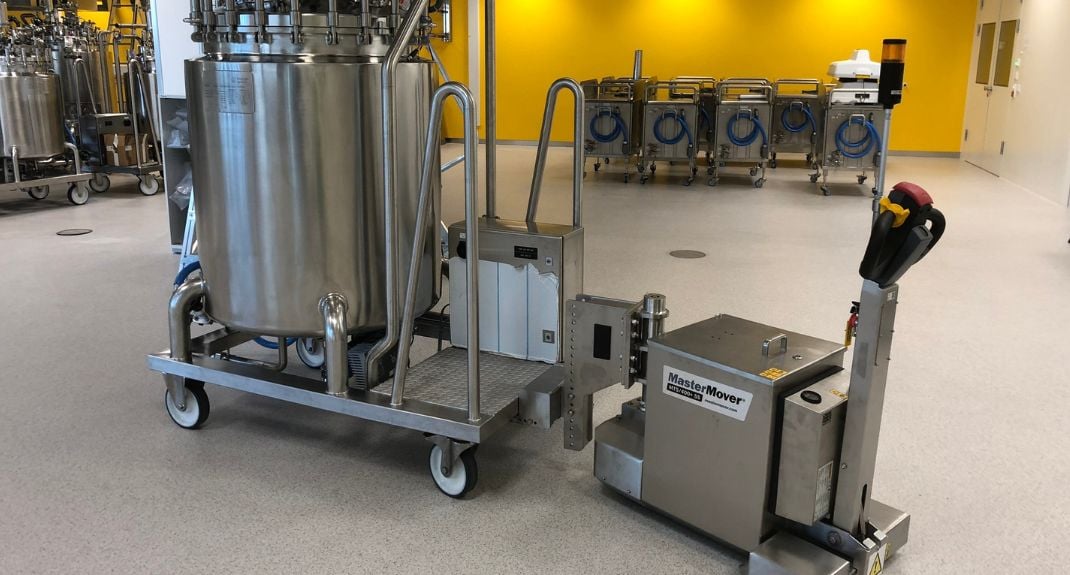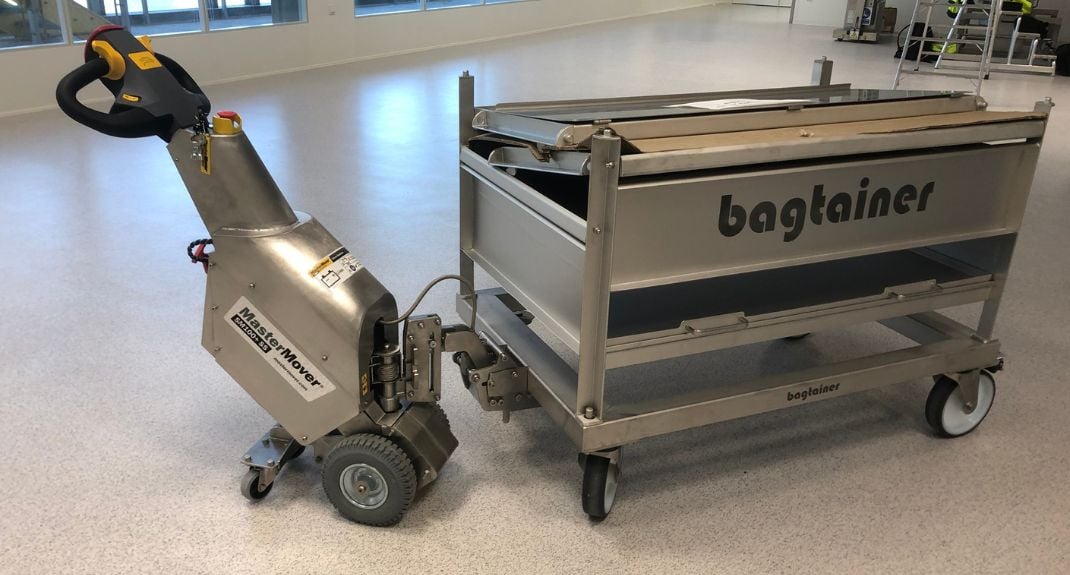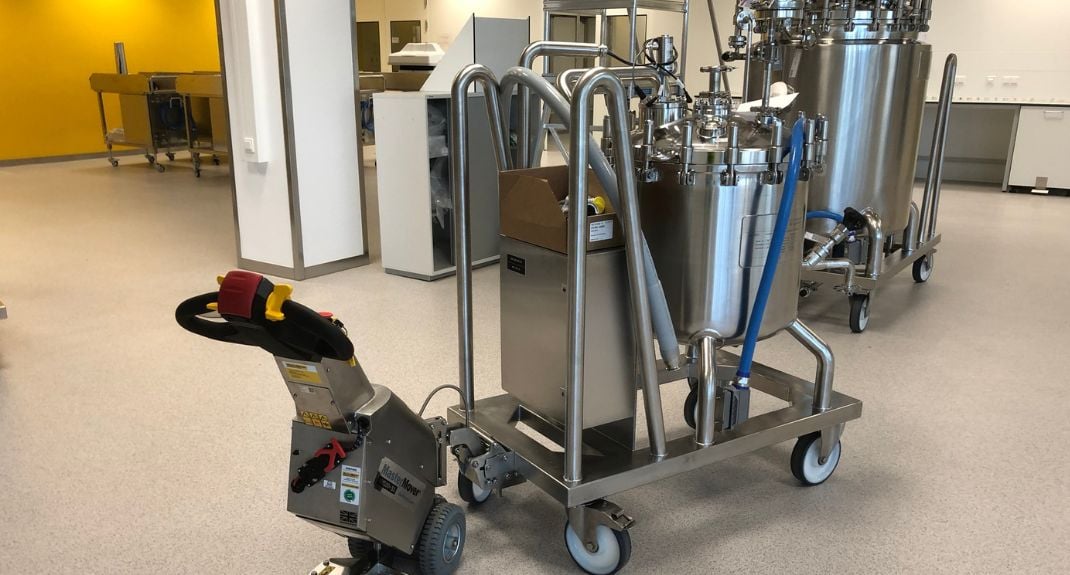 3. Staff Productivity
By using electric tugs to mobilise wheeled equipment, staff can focus on more productive activities within your cleanroom suite.
Making the move from manual to mechanised not only improves staff productivity but also increases staff morale by transitioning to less labour-intensive processes.
4. Keeping momentum and future-proofing your mobility
Consistency is key when it comes to material handling processes. It's important that in addition to introducing the correct mechanised aids into your operations, you also implement standardised procedures on how equipment should be moved in the future.
This means setting clear processes that future-proof your operations as new equipment is introduced. For example, standardising that any new wheeled equipment weighing over 1000kg must be mobilised with a suitable aid to prevent injuries.
If you're interested in making the move from manual to mechanised in your operations, contact us to discuss how electric tugs can help. Alternatively, download our 'Guide to Material Handling in the Pharmaceutical Industry'