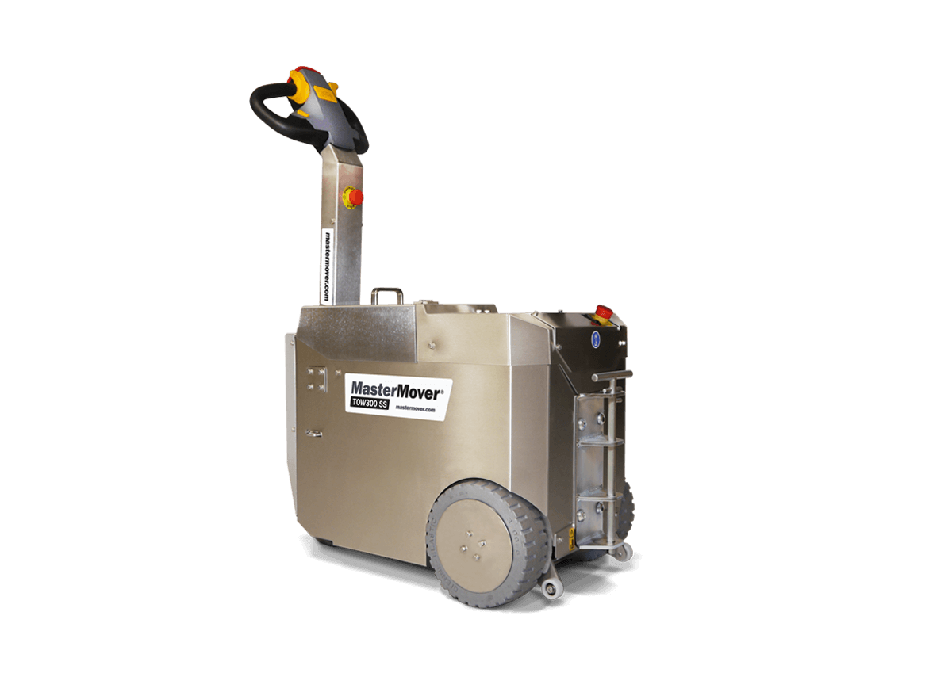 The Stainless Steel range of electric tugs delivers the same level of performance as our mild steel ranges, but with the added benefit of seamlessly integrating into sterile environments.  
Whether it's a biopharmaceutical cleanroom suite or a food manufacturing facility, our stainless steel electric tugs remove manual handling and drive operational efficiency without compromising the cleanliness of your facility. 
Constructed from high-grade 316 stainless steel and with IP ratings of up to IP55 available, stainless steel electric tugs are ideally suited to the stringent requirements of sterile environments. You're guaranteed powerful performance with machines in the range capable of moving up to 15,000kg.
The Stainless Steel range of electric tow tugs facilitates the controlled movement of loads in tight spaces, with an array of coupling options available that put load security and safety at the forefront.  
Stainless Steel Range Key Features
Designed for operation in cleanrooms and production environments, the Stainless Steel range of electric tugs ensure efficient and effective movement of wheel-based loads, each and every time.
Download technical datasheet
Safety & machine options
With a powerful, compact design, the Stainless Steel range can safely move loads of up to 15,000kg. Take advantage of a number of features and options...
Custom couplings
Need something different? We can design custom couplings to suit your application.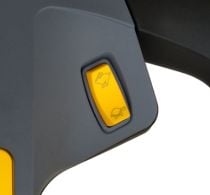 Two speed selector switch
Adjustable speed settings at your fingertips.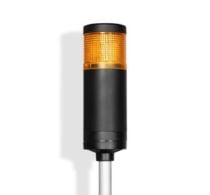 Safety light beeper
Maximise safety when moving loads through congested areas.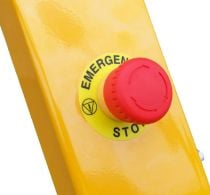 Emergency stop
Allows you to immediately stop the machine.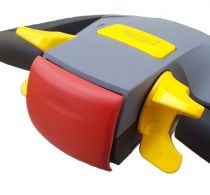 Anti-crush button
Protect operators and maximise operator safety when moving loads.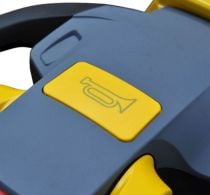 Warning horn
Perfect for congested areas, alert pedestrians when moving loads.
They are high-quality, reliable and easy to operate, and furthermore, they offer fantastic control and movement in tight spaces – so they are ideal for use in the biopharma industry
Benefits of the Stainless Steel range
Empower a single operator to safely move loads in your cleanroom or production environment, eliminating manual handling and allowing staff to focus on tasks of greater value.
Your Questions, Answered – FAQs
What grade of stainless steel is used?

All of our stainless steel electric tugs are constructed with 316 high-grade stainless steel.

This makes them ideally suited to food production environments and biopharmaceutical cleanrooms.

No, all of our electric tugs are completely license-free, maximising productivity and efficiency.

What is the maximum speed?

With the Two Speed Selector switch, 'Tortoise' mode enables you to maximise control and operate the machine at a slower speed setting of 1.2kph. In the faster 'Hare' setting, the machine's speed is 3kph.

Machines can be set with custom speed settings where required, with a maximum programmable speed of 6kph.

How far can the range travel on one charge?

Battery performance varies from model to model and is influenced by load weight, battery capacity, environmental conditions and usage.

Individual battery performance data can be found on the Technical Specification Sheets for each model.

A range of coupling options are available across the range that maximise performance, security and safety.

Custom coupling solutions can also be designed for unique applications.

What IP ratings are available?

The Stainless Steel range encompasses a number of different machines, with varying ingress protection (IP) ratings.

Individual IP ratings can be found on the Technical Specification Sheets for each model, though as a guide, IP ratings range from IP42 - IP55, with higher ratings available as a custom solution.

Is stainless steel more expensive?

Yes, stainless steel is more expensive than mild steel alternatives due to the addition of a range of other alloying elements. Different grades of stainless steel are available which also influence the price and preparation involved.

Our electric tugs are used in highly controlled environments such as food manufacturing and biopharmaceuticals, so we use high-grade 316 stainless steel.
Ready to Unlock Safer Operations?
Are you looking to improve safety and efficiency in your operations? Contact us to discover how you could transform your processes to enhance efficiency and maximise workplace safety with an electric tug or electric tow tug.