Introducing the Newly Updated and Expanded MasterTow Range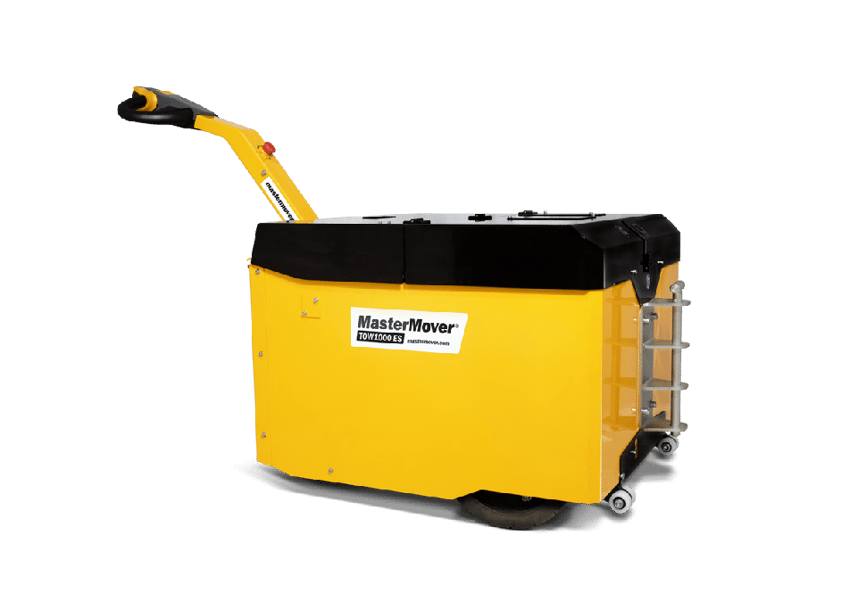 MasterMover, a world leading manufacturer of electric tug and tow tug solutions, has announced its latest product developments, with the MasterTow range being expanded with two new models – the TOW1500 ES and TOW2000 ES – offering the capability to safety move loads up to 20 tonnes.
In addition, MasterMover has made available a range of technology options for advanced control, with remote control, line follow navigation and fully automated solutions for customers wanting to utilise the benefits of technology to drive operational efficiency and safety when moving heavy loads.
As part of the update to the MasterTow range, the TOW1000 ES and TOW1200 ES models have been updated, with all models from the TOW800 ES featuring Electric Steer as standard, offering outstanding control and manoeuvrability.
The MasterTow range of tow tugs is used around the world across industrial manufacturing sectors. The self-weighted machines can be used inside, outside and on slopes, and feature a range of robust and effective coupling solutions for ease of use and maximum load security. With a compact design, simple controls and outstanding reliability, MasterTow electric tow tugs carry out movement of heavy loads even in the toughest of workplace environments.
"The MasterTow remains a firm favourite for MasterMover customers, with the additional capability in the range now offering even greater flexibility and the opportunity to take on larger loads," commented Andy Owen, Partner & Director, MasterMover.
"As a business, we are focused on product development and are delighted to add additional technology options to the MasterTow range. With remote control operation, line follow navigation, and autonomous options available, our customers have more choice than even when it comes to selecting a MasterMover tow tug to take on their load moving challenges."
Technology Options – Remote Control & AGV Capability
The updated MasterTow range of electric tow tugs are pedestrian operated as standard, but now feature a number of control options for customers wanting advanced solutions.
Remote Control
Multi-directional remote control operation allows the operator to take up the ideal vantage point away from the load – ideal when moving large loads and operating in tight spaces.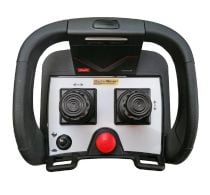 Remote Control – Wireless Autosteer
An operator controls speed and instigates movement with the line follow navigation delivering accurate, repeatable movements.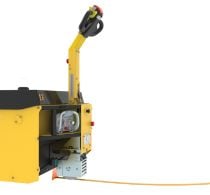 AGV – Line Follow
The electric tow utilises line follow navigation, but moves autonomously, using best-in-class safety systems to identify hazards and manage risk.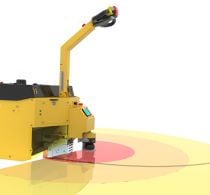 MasterMover products are designed and manufactured by a team of experienced engineers, with the company offering the widest range of electric tug and tow solutions available globally.
With offices in the UK, France, Germany and the USA, and a worldwide network of sales and service partners, MasterMover material handling solutions are used around the world across industrial manufacturing, as well as sectors such as retail and logistics.
About MasterMover
MasterMover is a world-leading manufacturer of electric tug and tow solutions, designed to improve safety and operational efficiency when moving heavy, large or unconventional loads. MasterMover focuses on innovation, research and development to provide the widest range of electric tug products on the market.
Specialist solutions include pedestrian-operated, remotely controlled and fully Automated Guided Vehicle (AGV) options. In addition, MultiLink technology allows a single remote operator to simultaneously control multiple electric tugs through synchronised movement.
MasterMover operates globally through direct relationships and a network of sales and service partners. The company works with an enviable range of world-leading names across industrial manufacturing, retail and logistics. With an expert in-house engineering team, MasterMover has a proven track record of delivering bespoke projects for diverse applications around the world.