French Agricultural Manufacturer Meets Growing Demand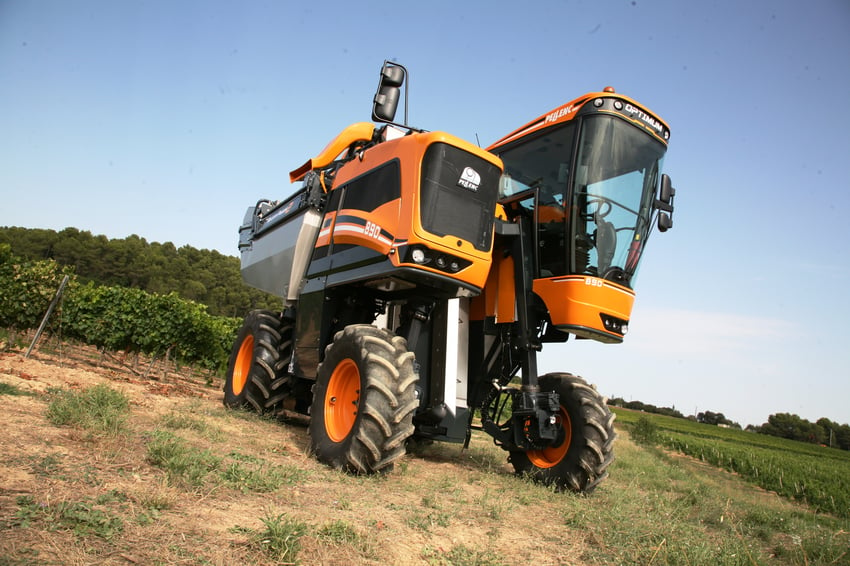 Flexibility in manufacturing is key to determining the ability to adapt to changes in demand and to remain agile in a competitive market. That's why Pellenc, a leading name in heavy duty agricultural equipment, wanted a flexible material handling solution to complement production at its factory in the south of France.
Pellenc's site, which is near Marseille, makes vehicles and machinery for vineyards, fruit growers and crop farms. During the manufacturing process, heavy parts are moved along a line from workstation to workstation.
Overhead cranes or forklift trucks could have been used to keep production moving. However, both methods can be time-consuming and do not offer the flexibility required when manoeuvring sometimes awkward and bulky components. In addition, there is a lack of all-round visibility, therefore presenting a risk to staff and machinery.
MasterMover SARL, our French division, was able to provide an alternative method of moving – one that allowed greater flexibility, complete control and the ability to turn components 360 degrees.
Our French team, which is based in Bailly-Romainvilliers, near Paris, specified a MT600+.
The MT600+ allows a single pedestrian operator to push, pull and steer wheeled loads of up to 6,000 kg with very little effort – in this instance, by attaching safely and easily to the customer's own skates.
It has been such a success that the factory now has a further three MT600+ electric tugs in operation.
Eric Houdot, Technical Manager at MasterMover SARL, said: "We have an excellent and ongoing relationship with our customer, who likes the MT600+ for its flexibility and the way it allows a single operator complete all-round visibility when components are being moved.
"The solutions offered by MasterMover have enabled the factory to meet growing demand."