Biopharmaceutical Single-Use: In Conversation with Schulte Bagtainer®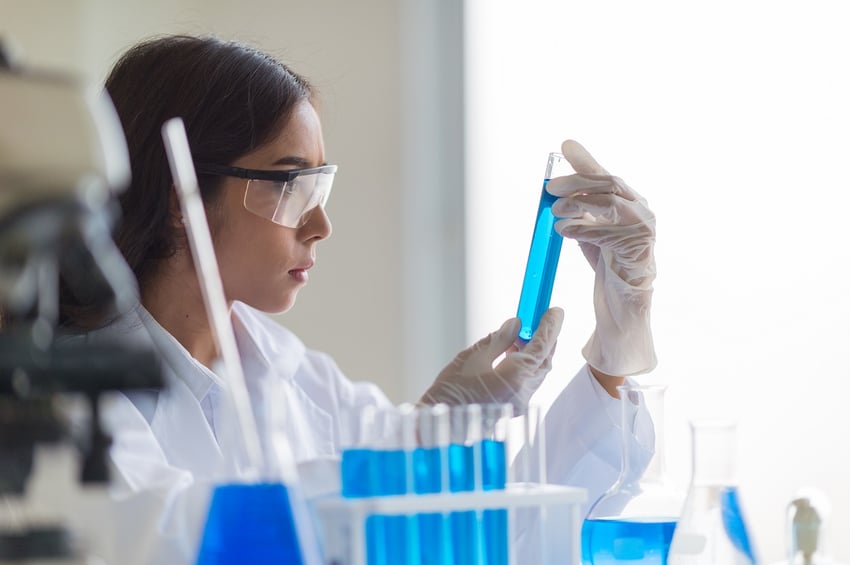 The growth of single-use technology in the biopharmaceutical industry has been one of the most notable developments of recent years – a trend that has been accelerated by the COVID-19 pandemic. Florian Mielke, of Schulte bagtainer® systems explains how his company has been able to respond to the crisis – all with the support of MasterMover electric tug solutions.
Single-use systems offer many advantages for research labs and large-scale pharmaceutical manufacturing facilities that need to react quickly to change. Fixed and bulky equipment, on the other hand, doesn't lend itself to quick turnarounds and maximum uptime. Instead, single-use technology, which can be wheeled in and out, means that facilities can be easily and speedily reconfigured according to need – while also streamlining otherwise lengthy and expensive cleaning processes.
Such flexibility has been especially vital in the rapid development and mass production of COVID-19 vaccines, which has resulted in a huge increase in demand across Europe, America and in the wider international community.
The team at Schulte bagtainer® systems has seen this first-hand. A leading provider of bag-holding and bioprocessing equipment, the German company was formed in 2008 in response to the growing use of single-use technology. It provides customised manufacturing of stainless steel bagtainers for the storing, transporting and protection of valuable bulk liquids in disposable bags.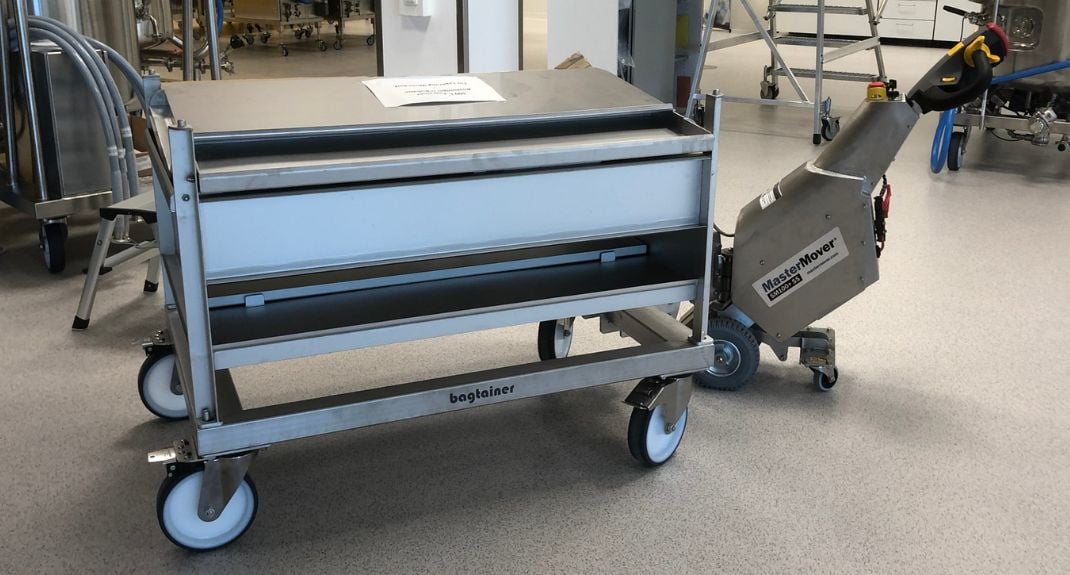 Florian Mielke says: "The growth of single use applications has been tremendous, especially in recent years. The COVID-19 pandemic has led to an extreme increase in the demand for single-use equipment and the bagtainers required for this purpose. The demand has not only increased enormously in Germany and the rest of Europe, there is currently a real shortage of single use equipment and the associated transport solution worldwide.
"The great advantage of the single use solution is the elimination of time-consuming on-site cleaning. This saves personnel, time and money. Add to this a sustainable solution for storage and transport, such as our bagtainer, and the entire process becomes faster and more flexible."
Of course, the larger and heavier a bagtainer is, the more difficult it is to move – which is where an electric tug comes into its own. A MasterMover electric tug enhances the single-use environment by allowing for better control, improved staff safety and greater manoeuvrability in confined spaces and around corners.
Florian explains: "When transporting the bags, it is of course important to have control over the bagtainer at all times. This is where the MasterMover comes in handy, especially for larger containers of 500 litres or more, or when several bagtainers have to be transported at the same time.
"The safety of personnel is significantly increased by the electric tugs, as a more ergonomic working environment is created. The larger and heavier a bagtainer is, the less advisable it is to move by hand."
MasterMover's electric tugs are also available in stainless steel, so are ideal for biopharmaceutical facilities looking for the highest standards of cleanliness and hygiene.
Meanwhile, Florian doesn't anticipate the demand for single-use slowing down any time soon. He continues: "The market is growing extremely fast, of course also fuelled by the current pandemic. The demand for single use equipment has exploded in recent months.
"New production facilities for vaccines and other biopharmaceutical production sites are constantly being opened worldwide, and we expect steady growth in the coming years as well."