Automotive Glass Manufacturer Drives Safety With Tug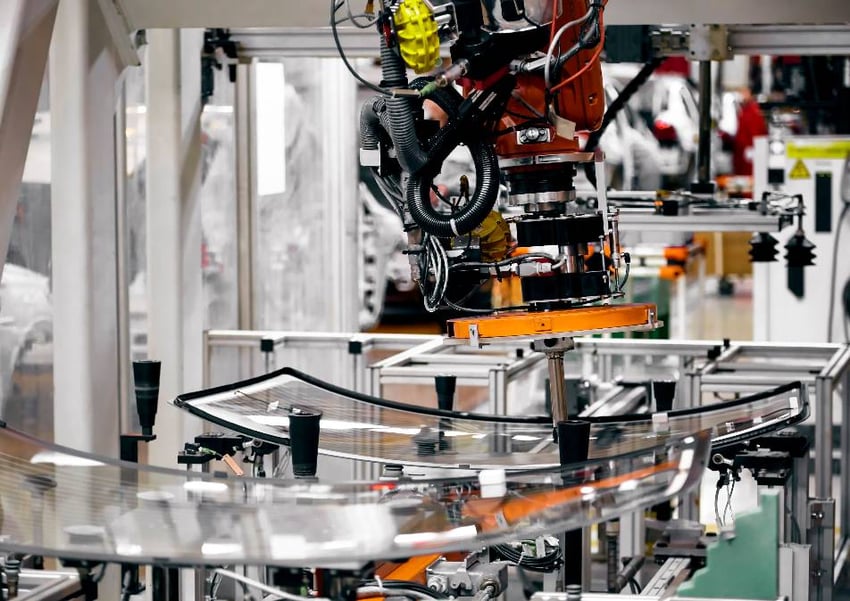 The world-leading manufacturer of high-performance automotive glass has introduced a MasterMover electric tug to save time, improve safety and boost efficiency.
The manufacturer, which has sites in Hungary, Italy and Poland, is the largest glass manufacturer in the world - and provides flat glass to the automotive industry and manufacturers windscreens.
The Application
As part of the manufacturing process, the company moves polyvinyl butyral – a material that is used in the production of laminated safety glass. The resin sheet is taken out of storage on a hydraulic scissor lift trolley before being moved to the assembly line, placed between two layers of glass, cut to size, compressed and then baked. The challenge of this was that the trolley needed to navigate around tight corners, a task that required the force of two members of staff.
The Solution
Saving time, improving safety and boosting efficiency were just two of the reasons why this automotive glass manufacturer chose a MasterMover electric tug.
Featuring a compact and simple design, the SM100+ was specified to alleviate the strain on staff when moving the heavy glazing trolley. A hydraulic coupling creates a secure connection to the load and enables a complete range of movement, ideal for moving the load through tight spaces.
By eliminating the need for manual handling, the SM100+ allows a single operator to move the load with complete confidence and control, boosting productivity. It means that other staff members can get on with more valuable activities while production is able to continue smoothly and without interruption.
Trusted By The Automotive Supply Chain
Enabling tier 1 suppliers to improve workplace safety and accelerate operational efficiency, electric tugs are trusted to move loads such as interiors, body panels, parts and tooling across throughout production processes.
Eliminating manual handling and the reliance on cumbersome material handling equipment, electric tugs empower staff to focus on value-adding tasks, improving productivity for global automotive suppliers - allowing them to continue to meet OEM demand.