A Sweet Solution For The Confectionery Industry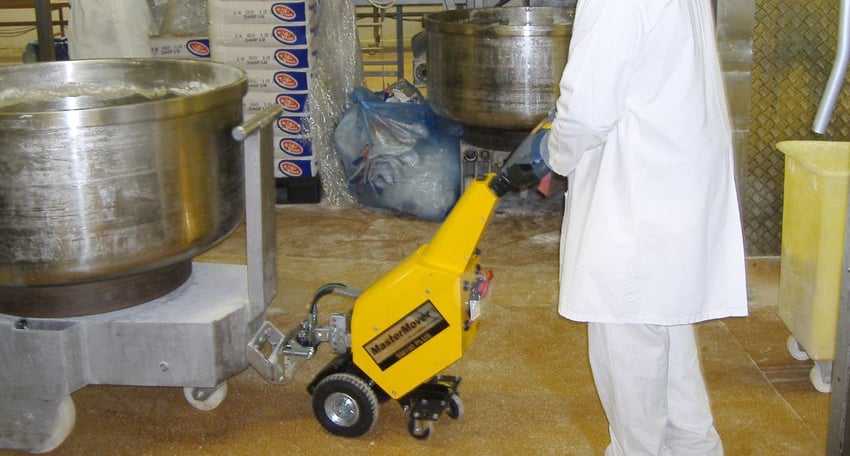 A surge in demand for pedestrian-operated electric tugs from companies in the confectionery industry only reinforces the fact that they are trusted as a safe and efficient tool for use on the factory floor.
With confectionery manufacturers producing millions of sweets, chocolates and chewing gum each week there is a need for efficient transportation of the products between production areas. For many firms a wheeled silo is considered the most appropriate means to do this.
Once filled, the silos can weigh many tonnes becoming too heavy to manoeuvre by hand. It is then essential to introduce a form of powered materials handling solution into the process that alleviates that manual handling.
While forklifts have often been the primary means of moving such weights they are not always the most ideal for pedestrian or congested areas. With factory safety so critical some manufacturers are now looking to create forklift-free environments.
As a result, MasterTugs are becoming a popular solution for this handling issue. The weight of the loaded silo is more than catered for and then the tug can be guided with precision thorough a working environment, ready for the silo's contents to be divided and packed as appropriate.
Guided by a single pedestrian operator, electric tugs provide added safety that, in turn, reduces the risk of accidents and strain in the factory.
"The weight of a stainless steel silo alone is difficult enough to move without a powered system so once it is filled with confectionery it's not hard to imagine the challenge that moving such a load presents," explains Andy Owen, MD of MasterMover.
"It's clear to see why our electric tugs are proving so popular within the confectionery industry. They really can help the speed of the whole production process, lessening the load on staff and increasing the overall output of the factory floor."