Boost Speed And Control With Electric Trailer Dolly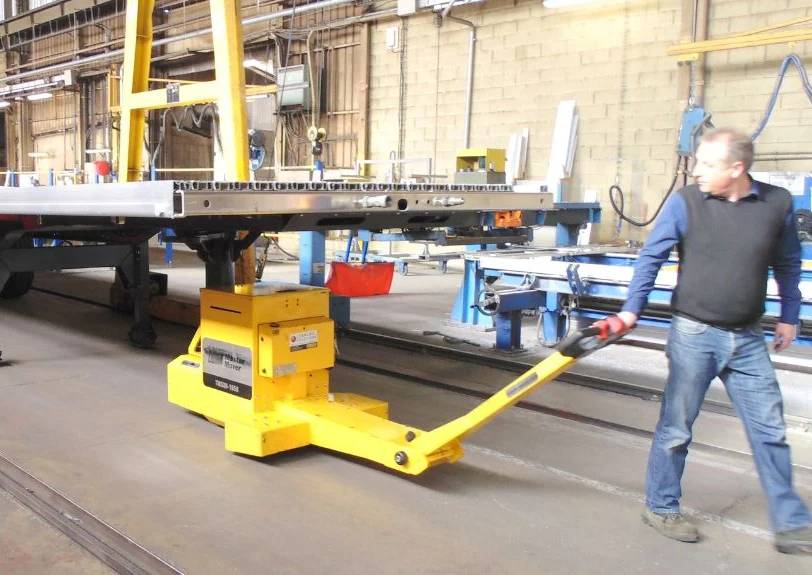 Manufacturers in the commercial vehicle industry face a real challenge when making sure that operations run as quickly and cost-effectively as possible. Toho Vehicle Co, one of the largest trailer manufacturers in Japan, was looking to reduce its reliance on forklift trucks in what is a busy and time-pressured production plant.
The Application
Achieving the safe and efficient movement of trailers
A more efficient material handling solution was needed when diesel-powered forklifts had previously meant high servicing costs and delays while waiting for a licensed operator to become available. In a congested manufacturing area, there was a high risk of collision using a machine that was simply not designed to move trailers weighing up to 11,000kg.
For trailer manufacturers, keeping production moving smoothly is crucial to success. Waiting around for a licensed forklift driver to precariously manoeuvre trailers off the line was resulting in downtime and safety concerns at the plant.
The Solution
Electric Trailer Dolly to Maximise Safety & Efficiency
Recognising the need for a safer and more effective solution, Toho Vehicle sought out MasterMover after discussions with a local equipment supplier in Japan. Working closely with the MasterMover team in Asia, Toho Vehicle chose a TMS1100+, which allows a single pedestrian operator to move unladen articulated lorry trailers with ease. The electric trailer dolly requires no license to operate, reducing the downtime associated with waiting for a licensed forklift or truck driver.
Electric Trailer Dolly in Action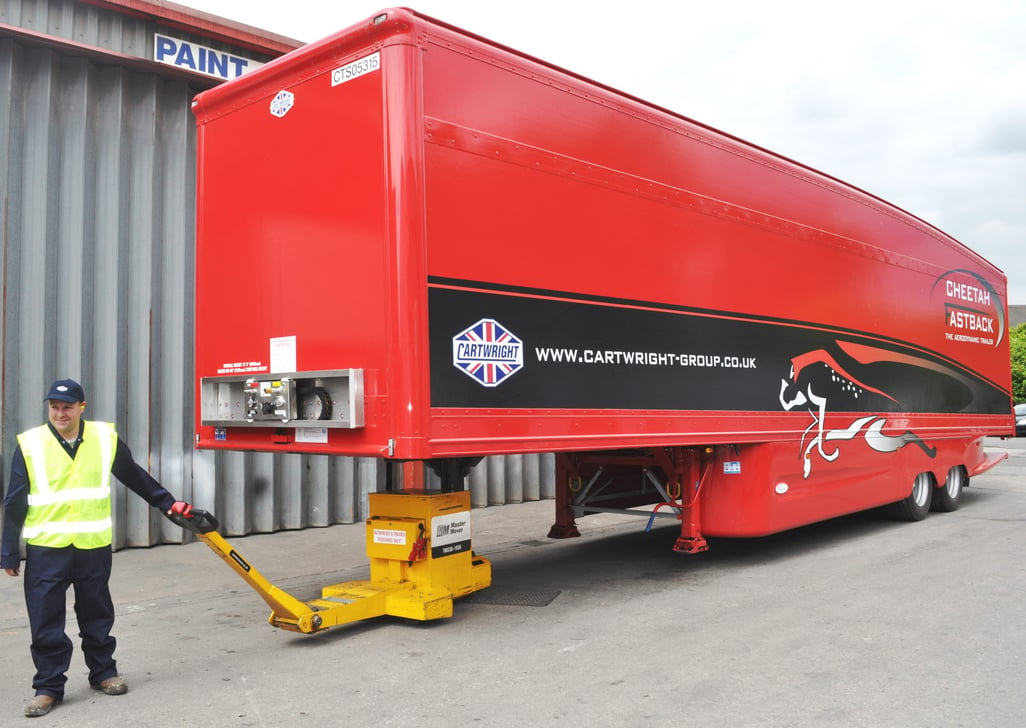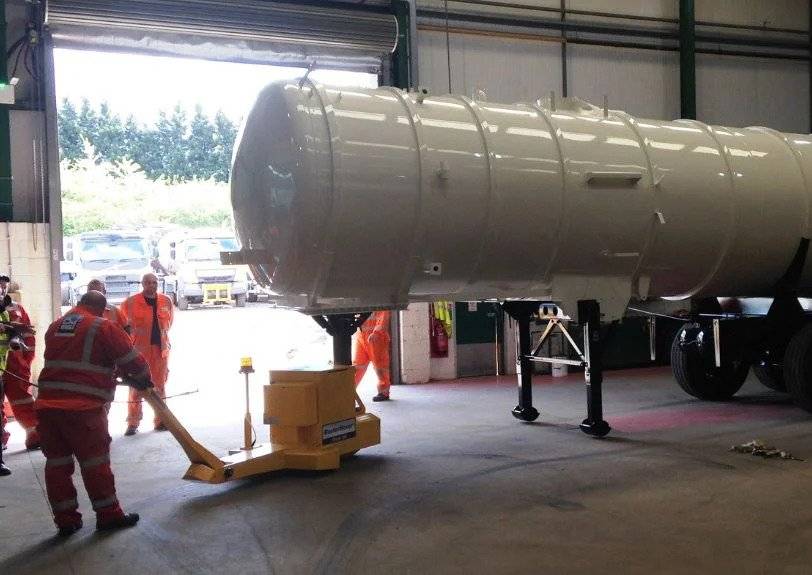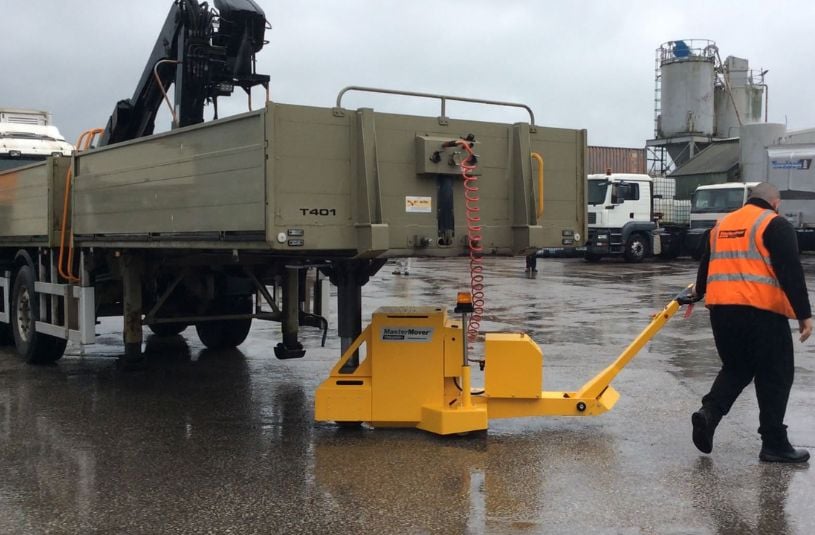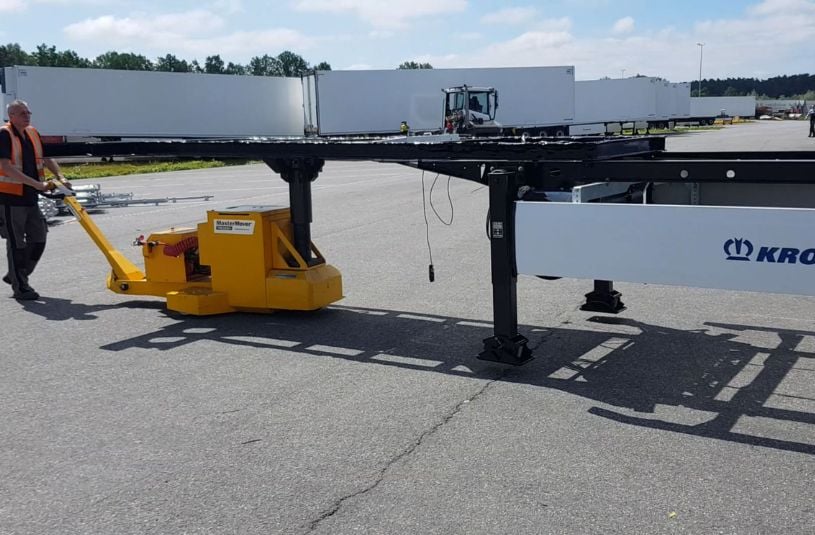 An emission-free design also makes the TMS1100+ a suitable and safe option for use inside, reducing emissions. The TMS1100+ features automatic braking, hydraulic weight transfer and a secure kingpin lock system to ensure the load is kept safe. Unlike the method previously used, operators now have complete visibility around the trailer so can safely avoid obstacles when moving the trailers.
Toho Vehicle is really pleased with the TMS1100+, which has transformed the way the company moves trailers around the plant. Now, instead of hold-ups caused by waiting for forklift availability, there is less waste resulting in cost-savings and improvements to the flow line. They have gone on to introduce more machines across their plants.

Renee Ooi, Regional Manager Asia

MasterMover
MasterMover machines are used by commercial vehicle and automotive manufacturers throughout the world to reduce non-value-added time and therefore implement leaner, more efficient processes.
Our electric tugs are designed and manufactured at MasterMover's headquarters in the UK, with a sales and servicing network that extends throughout Asia and across the globe.