Lab Staff Reduce Risk of Strain With Ergonomic Design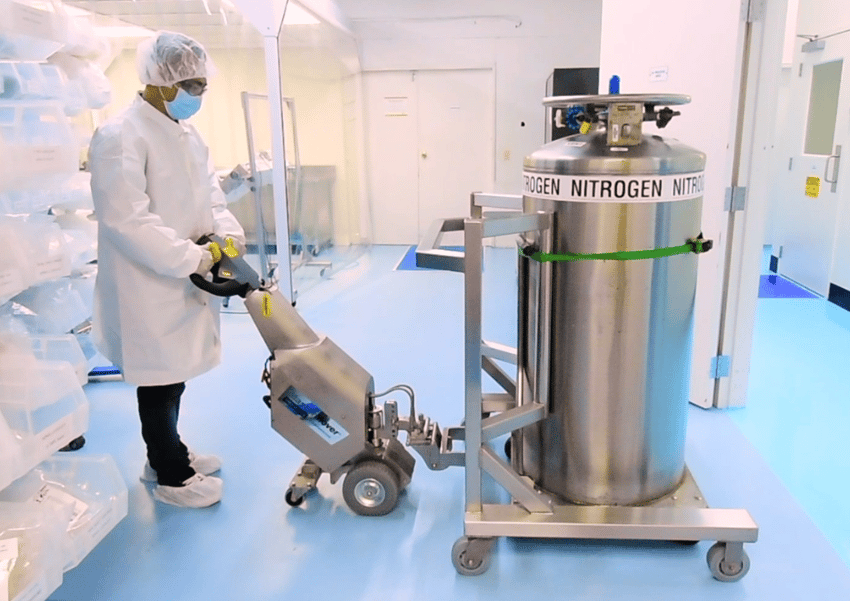 Laboratory technicians facing the risk of musculoskeletal strains are now able to move heavy and awkward mixing vessels with ease thanks to a MasterMover electric tug.

For an American biotechnology company, the SM100+ was the ideal solution for the safe transportation of the vessels, which weigh up to 600 kg when full of liquid.
In conjunction with an ergonomic consultant, it was agreed that moving the equipment by hand increased the risk of employee strains and accidents.
The consultant approached MasterMover Inc, our American division, and ordered four SM100+ electric tugs, which have made a real difference to working conditions at the facility.
There are other benefits too, as MasterMover's Mike Gust explains.
The Technical Service Manager said: "Three of the tugs were ordered in stainless steel, for use in a cleanroom environment. It means that our customer can achieve all the advantages of safe movement, even in the demanding and highly regulated conditions of a laboratory. Staff can now manoeuvre heavy wheeled loads, safely and easily, around tight corners and through awkward spaces."