JCB's Hydraulic Business Unit Sees Efficiency Benefit Of MasterMover Pedestrian Tugs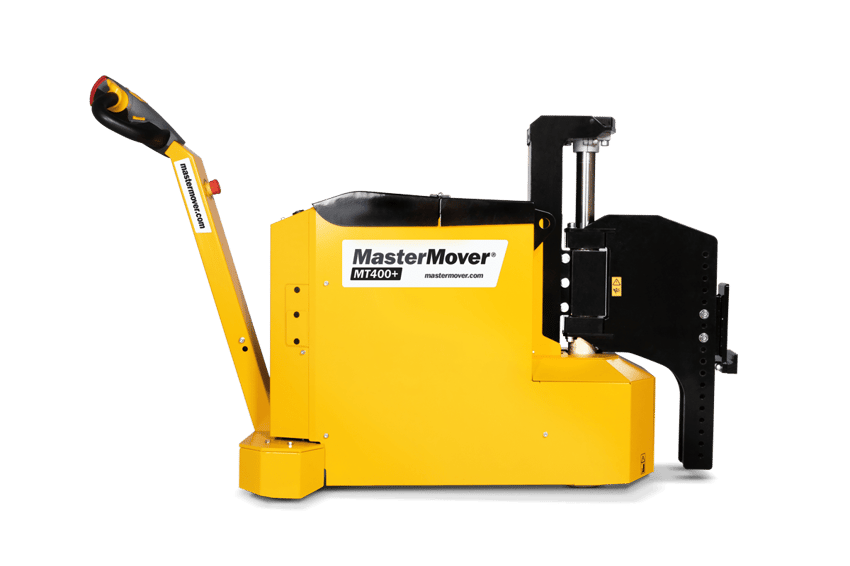 JCB has purchased another four pedestrian electric tugs, this time for the safe and efficient movement of heavy construction rams at its World HQ.
The tugs will eliminate manual handling of stillages that contain cylinders and rods up to 3.5 metres in length bringing with it leaner logistics and better utilisation of manpower to the unit. The Hydraulic Business Unit has recently undergone a £4 million investment to support its manufacturing processes.
JCB is a long-term customer of MasterMover, and JCB's Martin Brindley had seen them used in another department. As a result, he trialled two machines and asked the operators to give constructive feedback.
"The engineering innovation of the tugs, which use traction to distribute weight to the machine, is ingenious and means that a single pedestrian operator can move a stillage," he explains.
MasterMover recommended the use of the market-leading MasterTug, which can move up to 20,000kg on castors. JCB purchased four models for use across the business unit, including the production line for its biggest boom rams.
JCB has been particularly impressed by the ability of the MasterTug to connect to a stillage at 90 degrees, enabling it to be used for transporting 3.5 metre boom rams.
"As the stillage is only about 2ft long, it would be impossible to connect the tug to the end because of the overhang. Instead, we connect it to the side of the stillage and turn it 90 degrees, allowing operators to walk alongside the stillage while pulling the load,"

confirms Martin.