Time-saving Electric Tugs for Modular Building Assembly at Select Plant Hire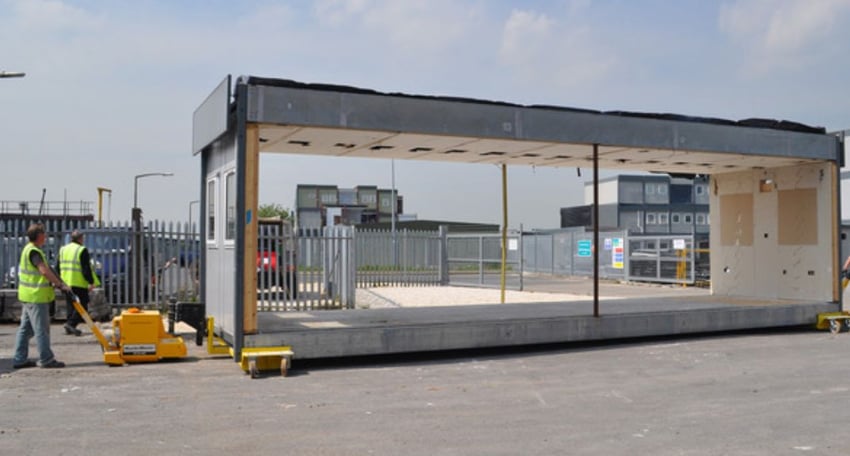 Two
MasterMover
electric tugs are improving the flowline process in the manufacture of large-scale structures weighing up to 10,000 kg at Select Plant Hire depot in Cheshire.
Select Plant Hire manufactures high quality modular building solutions for a wide range of projects, providing a cost effective, flexible product that is tailor-made to suit clients' requirements.
The company constructs the buildings rapidly to a high quality, fully operational finish within an impressively short time frame.
As part of the manufacturing process, two MasterMover MT1000+s have been specified, to support the movement of the steel site cabins, with a load weight of 10,000kg, as they go through the production line.
The new tugs – positioned at each end of the cabins – are improving the flowline of the structures, and removing any need for manual handling, as well as forklift trucks.
They also enable finer manoeuvres and movements to be introduced, allowing the structures to be parked in more specific positions throughout production.
The MasterMover tugs have become an important part of everyday production here at Select. With minimal space for movement and tight timescales for jobs, the units provide hassle free speedy movement of our assets. The tugs have enabled us to change the way we produce our units making the workshop a more efficient and a safer environment

Steve Griffiths, Workshop Manager

Select Plant Hire
Designed to allow a single pedestrian operator to easily push, pull and steer wheeled loads weighing up to a maximum of 10,000 kg, the MT1000+ is part of MasterMover's MasterTug range. Features include an automatic braking system that brings the tug and load to a stop if the controls are released. The tug also uses hydraulic weight transfer for traction – and the AC drive motor provides all the power it needs.
Electric tugs in action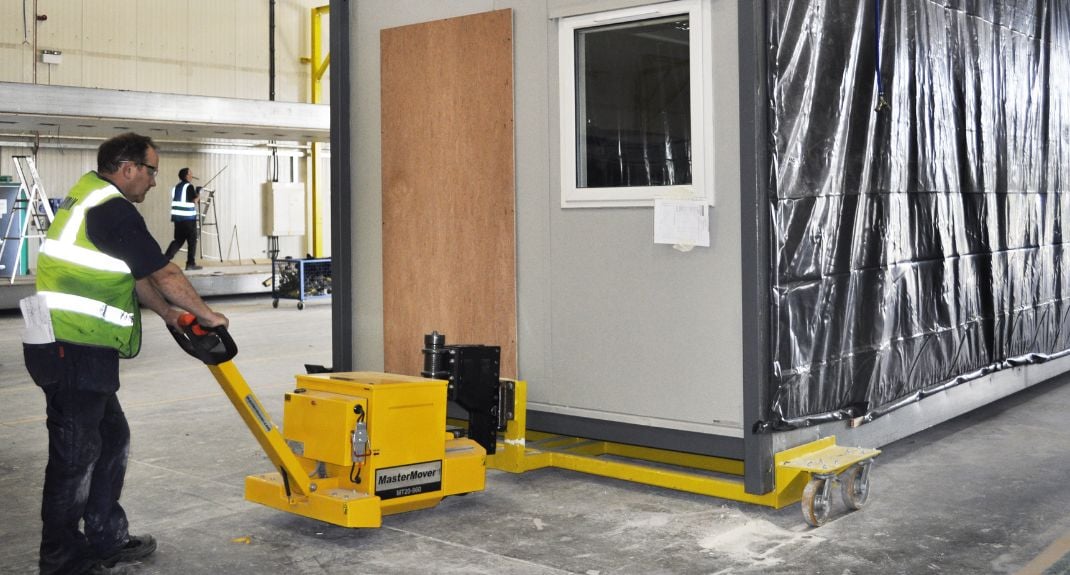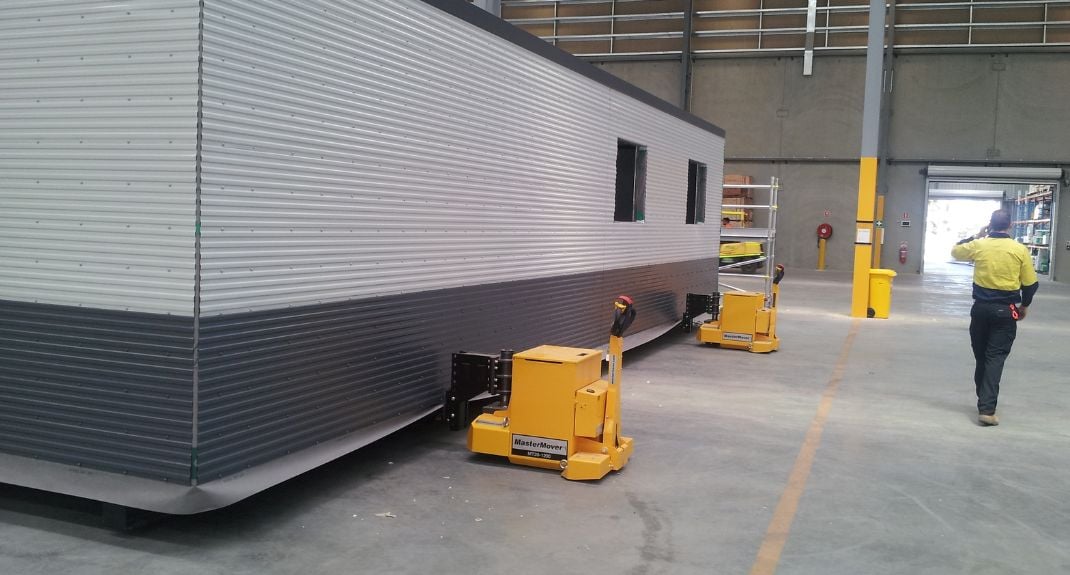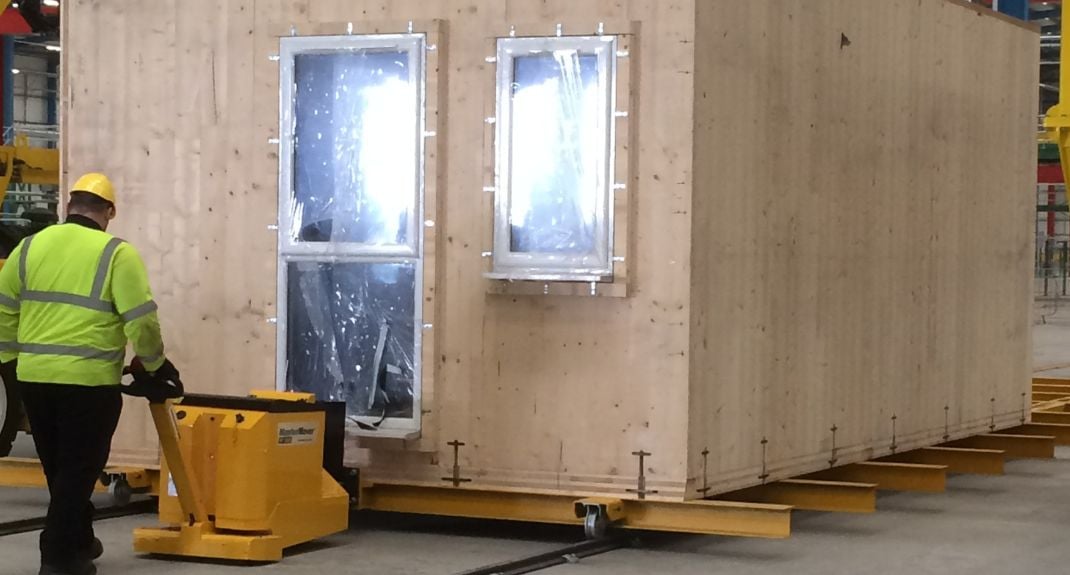 Modular building manufacturers typically rely on a combination of overhead cranes and forklift trucks to facilitate the movement of prefabricated structures and assemblies. This approach can often lead to bottlenecks in the production process as well as leading to safety issues.
Electric tugs offer manufacturers of modular buildings a safer, more efficient solution which enables large structures to be moved with complete confidence. With no operator license required, electric tugs enable loads to be moved as and when needed, reducing delays in the production process and boosting flexibility.
Are you looking for a safer, more efficient way to move heavy loads?