Boat Mover Delivers Control For Luxury Yacht Manufacturer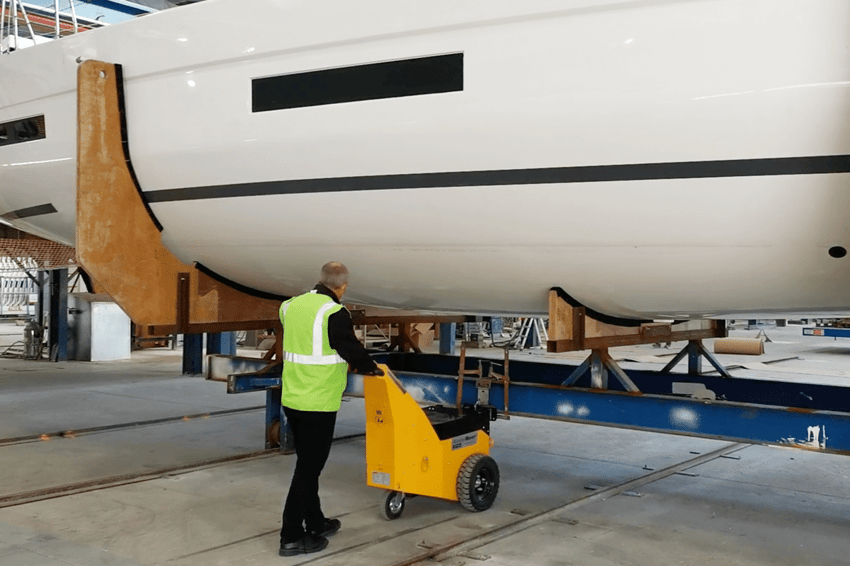 A luxury yacht maker approached MasterMover when it wanted to find an alternative method of moving expensive boats around its factory.
The company has a proud 50-year history and, with a production capacity of more than 18,000m2, is one of the biggest shipyards in the world. The manufacturer builds around 400 boats every year and needed a reliable and safe way of transporting the yachts.
The hull of the boats sit on specially constructed trolleys before being moved through various stages of the production process, including a paint workshop and an area where the yacht interiors are fitted out. Forklifts had been used previously but – because of the risk of costly damage to the yachts – this was not an ideal solution. When the forklifts were unavailable, a team of four people were required to push and pull the trolleys into position. Reducing risk to employees and products was the key reason the company turned to MasterMover France for help.
Proposing A Safer Solution
After reviewing the site, the French team recommended a TOW600 and ATP400 with remote control.
The TOW600 is a simple, compact and easy-to-use machine that offers towing capabilities of up to 6,000 kg. Meanwhile, the ATP400 can push wheeled loads of up to 5,000 kg and 80,000 kg on rails.
Instead of four people pushing the boats into place, now just one person is needed to operate the TOW600 and ATP400, and the remote control means there is complete visibility around the load.

Raphael Spalvieri

MasterMover
"In addition, at certain points throughout the yacht production process, the boats and trolleys go outside before being moved back indoors again so any load moving solution has to be able to cope with rougher terrain and slightly uneven surfaces – which both the TOW600 and ATP400 can handle really well".
Boat Mover Electric Tugs in Action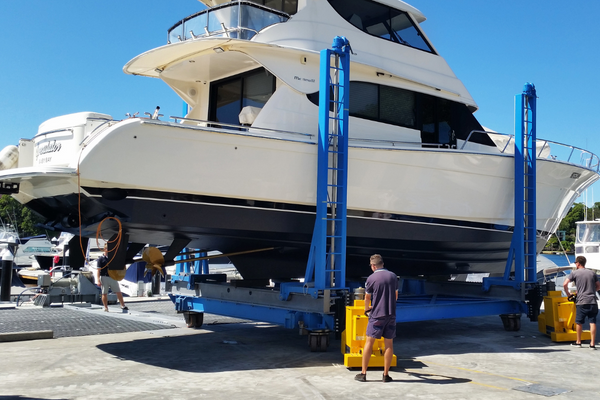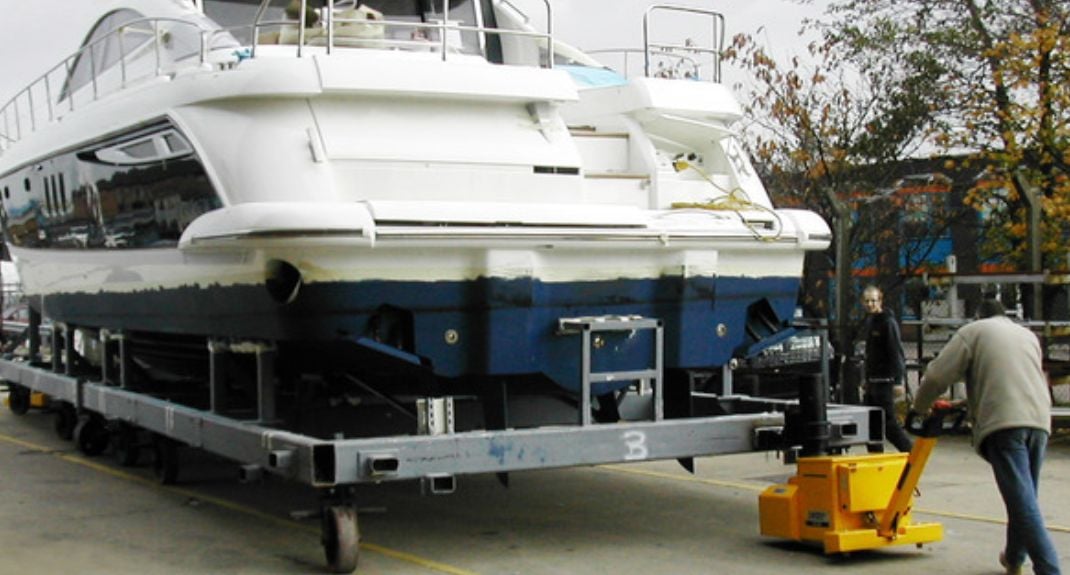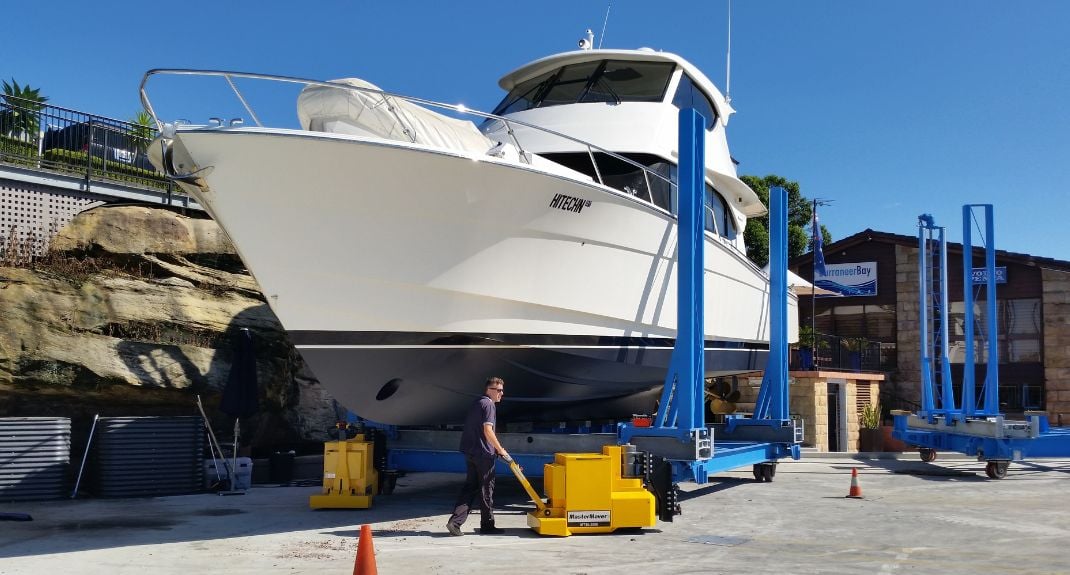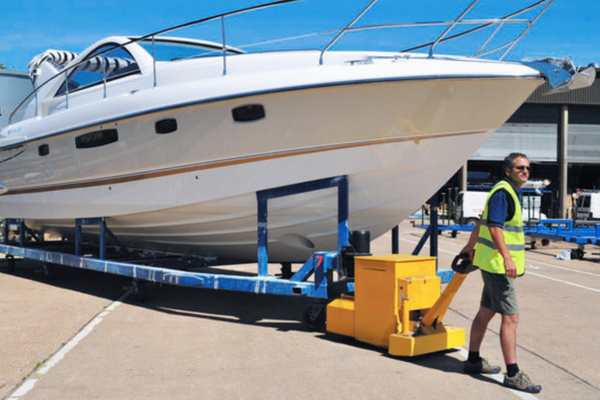 "When the boats are finally built, they are moved down to a dock for testing before being sent out to the customer. Again, this is tricky to achieve with a forklift or manual handling but with a MasterMover it's no problem at all. The customer is really pleased with the solution, which is protecting valuable products and improving safety for employees."