AGV Powers Efficiency for Garnalex
An automatic guided vehicle (AGV) from MasterMover is helping an innovative manufacturer of aluminium extrusions to achieve maximum efficiency at its new factory. The AGV300 TOW is playing a crucial role at Garnalex's state-of-the-art facility, which has seen a multi-million pound investment in an integrated 85,000ft2 assembly line, warehouse and control centre.
Garnalex, based in Derbyshire, supplies extrusions to the trade market, as well as to domestic customers through its aluminium door and window systems. From the outset, the factory was designed with the principles of lean manufacturing in mind, with the clever use of bespoke software and materials handling solutions to reduce wasted time, improve turnaround and offer greater reliability.
Watch How Our AGV Drives Efficiency for Garnalex:
The Role of the AGV
MasterMover's AGV sits at the heart of operations and moves a specially manufactured trailer to carry the extrusion dies, circular steel disks containing one or more openings that create the desired aluminium profile shape, from the die shop to production. Up to three dies at a time, weighing around 500 kg each, are loaded into the trailer before the AGV follows a pre-programmed route to transport the dies to the extrusion press.
It's a precision task, demanding a carefully calibrated and endlessly repeatable movement that is timed almost to the second in order to minimise disruption and ensure a smooth, uninterrupted process. Rather than workers walking back and forth across a large factory floor, they simply press a button and send the AGV on its way. The machine then completes the journey to the production line automatically with no further intervention required.
The Benefits of AGV Systems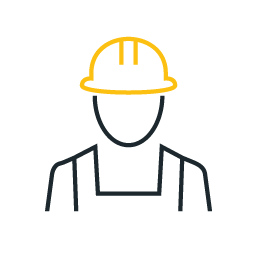 Boost productivity
Maximise efficiency
Improve safety
Maximise ROI
Delivering Repeatability, Every Time...
As Ross Hartshorn, Garnalex Technical Production Director, explained: "We've invested a lot of time and effort into ensuring every single stage of manufacturing is repeatable, process driven and as efficient as possible. The result is that we've created a factory, warehouse and logistics operation that's exactly tailored to our needs, keeping our staff focused on perfecting the task at hand and removing any variables so we retain complete control from start to finish. It is this continuity that's allowing us to deliver outstanding customer service and high specification products, every time."
MasterMover's AGV range is available with floor, laser or environment guided capabilities and a choice of either onboard intelligence for units working in isolation, or centralised intelligence for co-ordination of a fleet. Offering automated movement of loads up to 30,000 kg, it reduces the need for expensive, fixed infrastructure and is typically used for automation of side line delivery and the creation of automatic production lines. Meanwhile, dual-mode allows a user to switch from operator-free AGV back to a pedestrian tug if needed.
What I really like about the AGV is its simplicity. With that, it engages the user and gets their buy-in straight away. We want to be efficient and keep people at their posts.

Ross Hartshorn, Technical Production Director

Garnalex
The AGV system enables employees to focus on value-adding tasks, as opposed to transporting loads.
Ross explains "If there is a quality check that needs to be done and it's not been done in a timely fashion because the operator is delivering dies backwards and forwards to the die shop, then that's a flaw in our system. If the die shop assistant isn't checking dies and isn't checking the quality of products then that's putting us behind and is keeping us away from being a proactive business and operating in a proactive way."